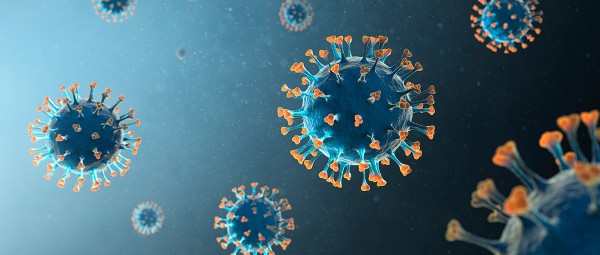 Schaeffler is helping in Corona crisis
How can we help? This is a question many people are currently asking – including at Schaeffler. Here are some examples from around the world.
Mobi-Health initiative in India
Schaeffler improves medical care in rural communities
Many rural communities in India have limited access to prompt medical care. Especially in times of corona this presents a major challenge. In order to take targeted measures to improve the situation in the underprivileged communities in Vadodara and Pune, Schaeffler India has launched the so-called Mobi-Health Initiative as part of its CSR program HOPE. With these mobile healthcare units, Schaeffler is making a significant contribution to the provision of primary healthcare for those in needy – free of charge, of course.
The three Mobi-Health units are staffed by healthcare professionals and equipped with state-of-the-art technology. At present, these Mobi-Health units are in operation in more than 80 villages. They are also working to raise the population's awareness of corona protection measures such as social distancing and relevant government regulations as well as precautionary measures.
Within the framework of its CSR program HOPE, Schaeffler India additionally supports various infrastructure and educational measures to encourage underprivileged children and children with various types of disabilities to complete a vocational training program. To ensure that the education of children in remote villages is not compromised in the midst of the acute corona crisis, Schaeffler India has enabled the Lok Vidyalaya School and the Mook Dhwani Trust to switch to virtual learning opportunities.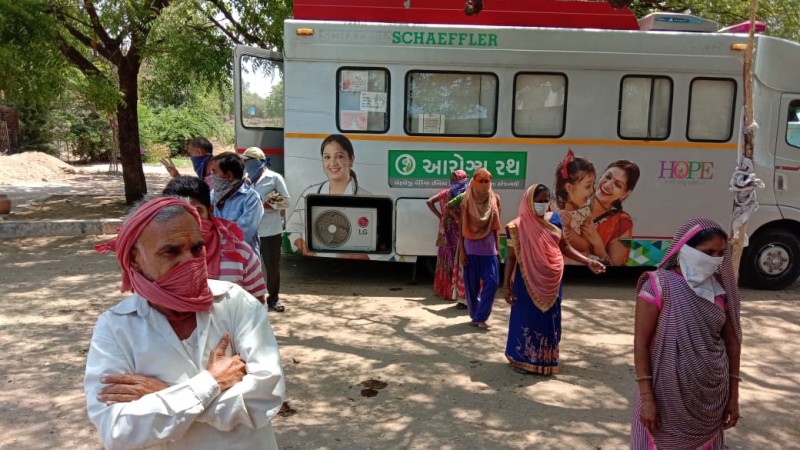 Help for helpers
Meals for doctors and rescue teams in the United States and Poland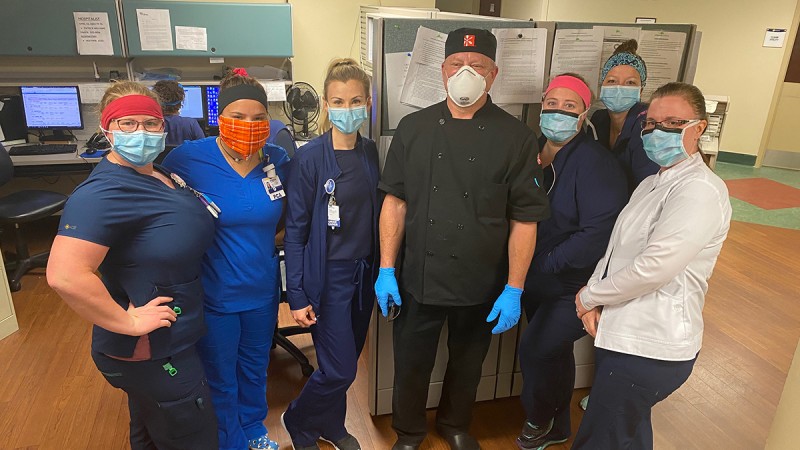 Even though the Schaeffler plant in Fort Mill, South Carolina, had to be temporarily shut down due to the corona crisis, cooking has continued in the canteen on site. Together with its local food service provider, Southern Foodservice Management, Inc., Schaeffler has produced hundreds of hot meals for local emergency services workers over several weeks at the company's headquarters for the Americas region. The meals have been produced for supply staff at various fire departments in the area, as well as the York County Sheriff's Department and numerous medical facilities.
Schaeffler has shown the same commitment on the other side of the Atlantic in Europe in Wroclaw, Poland. However, the meals here were not prepared in the company's own canteen but in cooperation with a local restaurant. However, the objective remains unchanged: On several days, doctors, nurses and rescue workers from the city hospital were provided and strengthened with a total of 200 free meals.
In this way, Schaeffler lives up to its social responsibilities in the United States and Poland, together with its partners, ensures that the helpers are sustained for their daily fight against the coronavirus.
Donation to Delponte Onlus Foundation
Schaeffler Italia supports telephone helpline for senior citizens
At the beginning of March, Italy became the world's second largest corona hotspot after China. Earlier than any other European country, the Italian government therefore imposed far-reaching exit and contact restrictions. Although these measures helped to limit the further spread of the virus, many people suddenly found themselves in complete social isolation. Older people living alone were particularly affected.
To help in this situation, Schaeffler Italy supported the Delponte Onlus Foundation with a donation. The foundation, which is primarily active in the area of social welfare, recently started operating a telephone helpline that is aimed at older people. Here, senior citizens and their relatives from the region around the northern Italian community of Momo, where Schaeffler Italy has its headquarters, receive free advice or find a personal contact who will listen to them.
Peter Schardig, CEO of Schaeffler Italy, comments on the commitment to the project: "As a company based in Momo and many employees from the surrounding area, we also feel a social obligation to the region. The Delponte Onlus Foundation's telephone hotline is a worthy initiative for older people to help them and make them listen during these difficult times".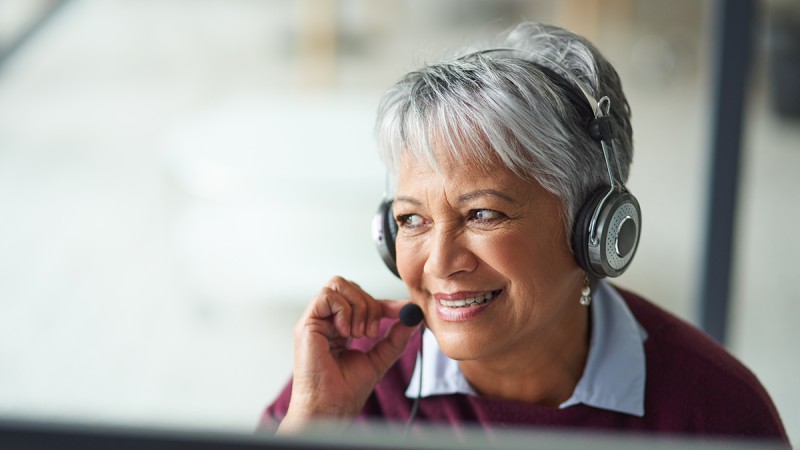 Schaeffler Iberia supports corona patients and students
Tablets for hospitals in Spain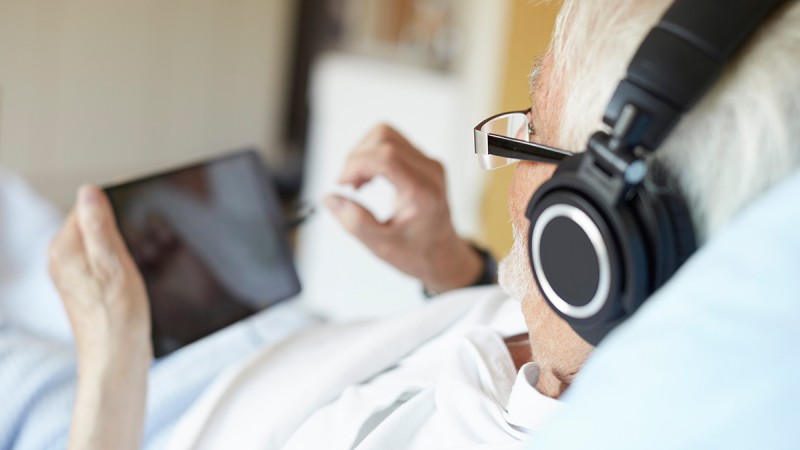 Spain is one of the countries in the world most affected by the corona pandemic. The situation is particularly difficult for COVID-19 patients in hospitals. Due to the high risk of infection, they are often isolated and thus virtually cut off from the outside world and their families.
Schaeffler Iberia has therefore supported the organization Solidaridad San Juan de Dios and its health centers and hospitals. The donation was used to buy and distribute tablets. These in turn help socially isolated COVID-19 patients to stay in virtual contact with their relatives from the hospital. In this way, the patients feel closer to their families and less lonely.
In addition to tablets, laptops were also purchased with the donation. These were given to students from low-income families so that they can take part in online school lessons from home.
Support for hospital and civil protection staff worldwide
Schaeffler and its employees produce face shields
As protective masks are lacking in many places where people are fighting against the coronavirus and patients are being treated, both the company and Schaeffler employees on a personal level are showing their commitment by producing face shields.
More than 200 such shields were produced in the Special Machinery department in Herzogenaurach using 3D printing. They are now being used on BRC and ASB emergency ambulances and rescue vehicles in the city and district of Erlangen.
Employees at two locations in the US contributed their share via home-based work. Aman Braver and Karan Chauhan (Cheraw) relied on a combination of readily available products: They used plastic films, foam pads, spray glue and elastic bands to produce several hundreds of shields. Their colleagues Herbert and Jennifer Hodge lent a helping hand in distributing them. Travis Taylor (Fort Mill) designed face shields on his own and has already produced about 1,000 of them at home using a 3D printer.
In Slovakia, Schaeffler contributed the technical knowledge and manufacturing expertise available at its Kysuce and Skalica locations to support the "Help Your Hospital" project. At Schaeffler's Puebla location in Mexico, a team of trainees developed and manufactured 1,000 face shields to equip all employees at the plants there.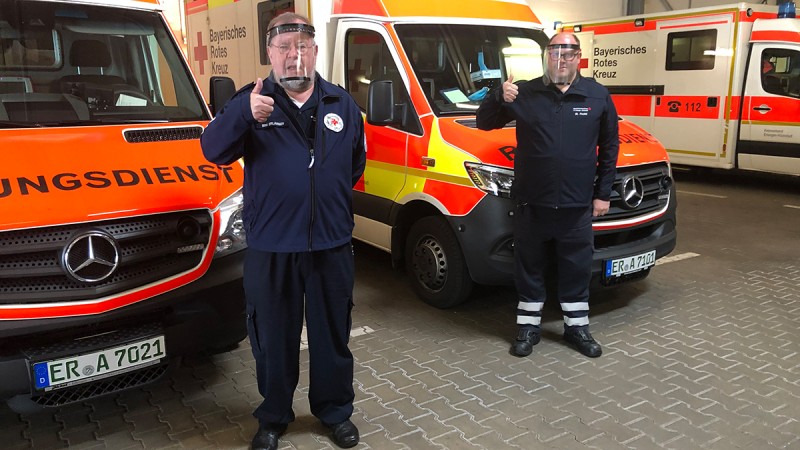 Schaeffler India supports the fight against COVID-19
Donation to PM CARES Fund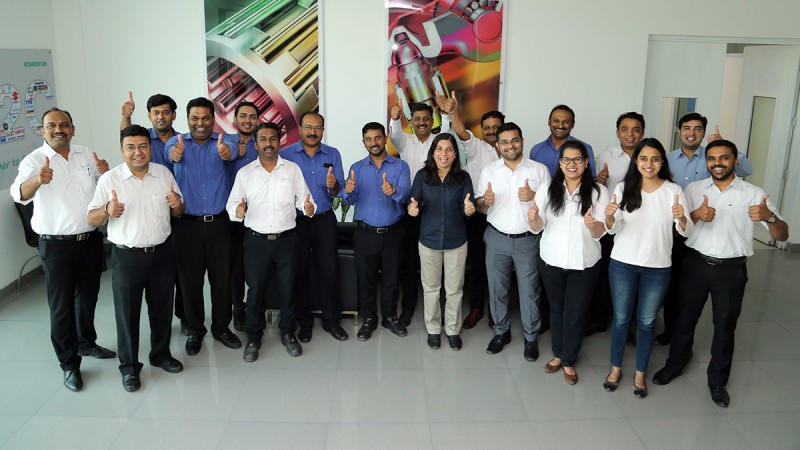 Schaeffler procured and donated emergency medical equipment and essentials for a government run hospital (Aundh hospital) in Pune city. The Aundh Hospital that specializes in treating diseases related to the respiratory system has been identified as a dedicated COVID-19 hospital by the ministry. It is a 300-bed facility, with allocation of 50-beds to their isolation ward to treat COVID 19 patients and 10 beds to the ICU facility. The equipment and essentials provided by Schaeffler India has significantly improved its capacity to fight against COVID 19 pandemic and treatment of patients.
In addition, employees voluntarily donated a part of their April salaries, while the company matched the amount to contribute to PM CARES fund set up by the government. The total amount contributed by employees and the company was INR 12.70 million.
Schaeffler India has been continuously reaching out far and wide to contribute to human progress and positively touch the lives of the surrounding communities. Through their flagship CSR initiative called HOPE, which stands for Healthcare, Occupation Skills for Employability, Preservation of National Heritage, Art and Culture and Empowerment of Society.
Schaeffler starts in-house production of face masks
Production of face masks at Taicang location in China has started
Schaeffler has started an in-house production of face masks at its Taicang location in China. The first of its kind at Schaeffler. The masks are currently planned for distribution to Schaeffler employees, as one of a series of important measures taken by the company to protect the safety and health of its employees during the fight against the epidemic. The assembly line will ensure a consistent and reliable supply of face masks.
35,000 pieces a day
Prompted by the global demand in face masks and supply constraints in the market, Special Machinery Greater China set up a fully automatic assembly line for face masks, running at a current capacity of 35,000 pieces a day. Following further optimizations, production capacity is expected to reach 90,000 pieces a day by late June.
Completed over a period of five weeks, from planning to start of production, the assembly line is producing triple-layered, standard disposable face masks and providing a reliable supply of masks, in line with medical industry standards. The core of the assembly line is an ultrasonic welding machine that was purchased and optimized locally to fit the desired manufacturing parameters and operation efficiency.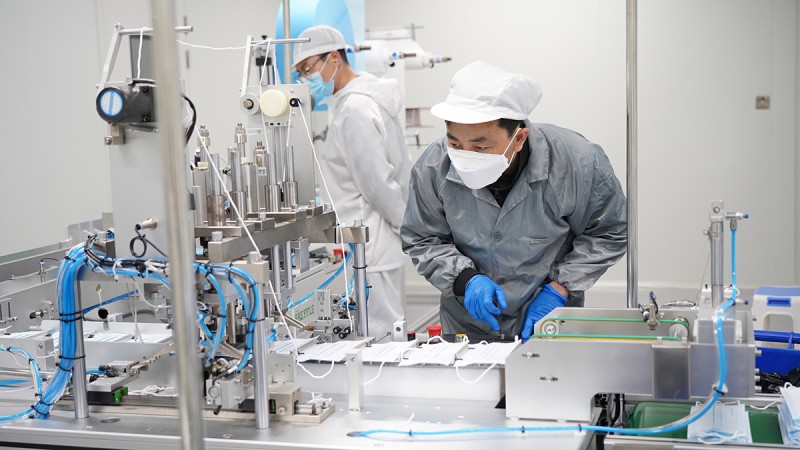 Schaeffler donates to Red Cross
One million Euro for the fight against COVID-19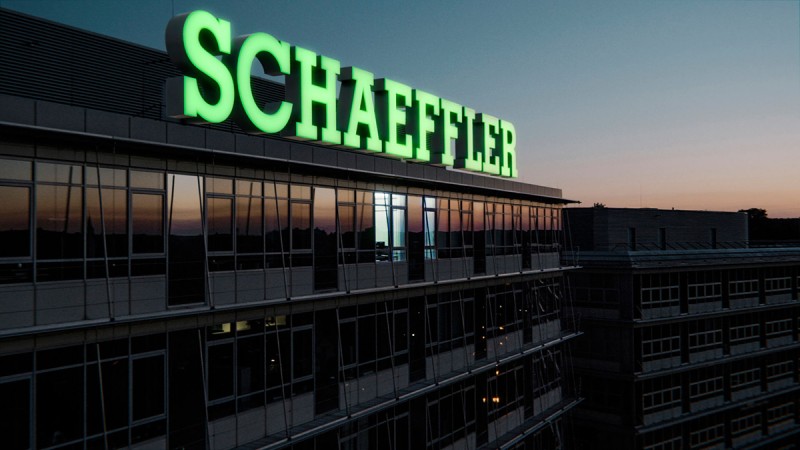 Schaeffler AG and the Schaeffler family, are jointly donating one million euros to the Red Cross to help in the fight against COVID-19.
"We have the greatest respect for all people who maintain our infrastructure with extraordinary commitment in this exceptional situation. With our donation we want to express our gratitude and respect to the doctors and medical nurses who are doing superhuman work in the fight against Covid-19 these days," said family shareholder and Chairman of the Supervisory Board of Schaeffer AG, Georg F. W. Schaeffler.
In February, Schaeffler AG donated 800,000 euros to Chinese first responder organizations and provided support for Red Cross activities in China.
"The corona crisis has assumed global dimensions. In these difficult times we must all do what we can to support the fight against COVID-19," said Schaeffler AG Chief Executive Officer Klaus Rosenfeld. "That is part of our social responsibility."
Mobility for Heroes initiative
Schaeffler supports a project for free-of-charge repairs of ambulances in Romania
As in many other countries, the coronavirus has radically changed people's everyday lives in Romania. A state of emergency has been in force since mid-March – and the health system is facing huge challenges.
Schaeffler is therefore one of the main supporters of the national project "Mobility for Heroes", initiated by the Romanian automotive aftermarket distributor Autonet.
Established as part of the project, a relief fund covers the repair and maintenance costs of ambulances and emergency vehicles of the civil protection service, police, fire departments, and the military in garages throughout the country. In the first weeks, more than 100 vehicles have already been serviced or repaired.
Sorin Poteras, Plant Manager of Schaeffler Romania in Braşov, says: "Schaeffler has a strong social commitment in Romania. With our contribution to this project, we want to make a conscious sign of solidarity and help to ensure the mobile operational capability of those who are particularly challenged in the corona pandemic and are performing extraordinarily."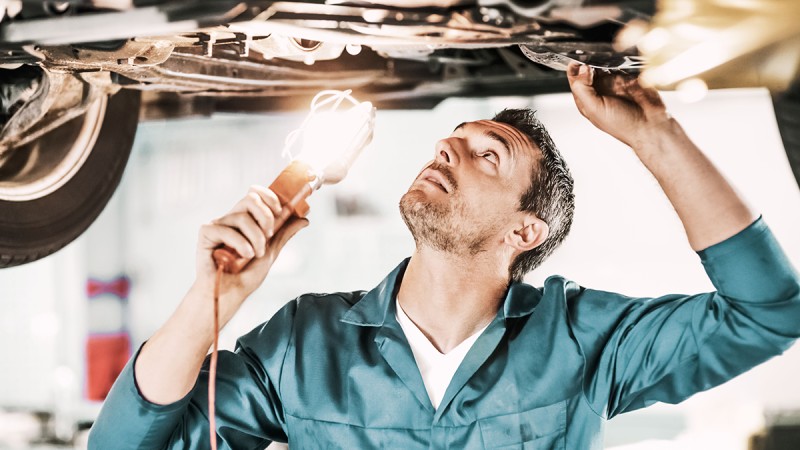 The "Safe Hand" tool
Opening doors and pressing buttons without having to make direct contact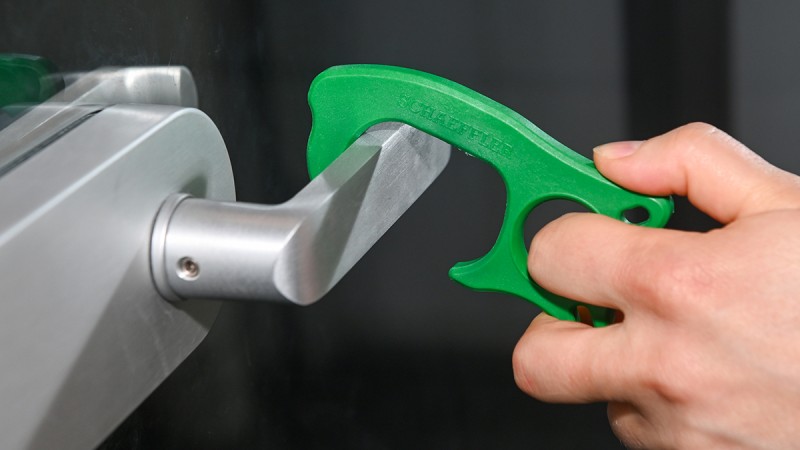 From an idea to production within the shortest possible time – what has always distinguished Schaeffler has also proven itself during the corona crisis: The "Safe Hand" tool helps to further reduce the employees' risk of infection.
While Schaeffler is protecting employees in the most effective way possible through a comprehensive range of precautionary measures in its plants, the company also aims to minimize the risk of infection on the way to work and in everyday life. Opening doors, pressing the elevator button, switching on the light, pushing the shopping cart: Even though droplet infection is the main mode of transmission for corona, there is also a fear of contracting pathogens during activities such as these. The "Safe Hand" can help in this regard. Resembling a bottle opener, it is designed in such a way as to allow buttons and door handles to be used without having to make direct contact with them – which helps to reduce the risk of infection.
Rapid industrialization
To be able to equip as many employees as possible with the "Safe Hand", Schaeffler manufactured an injection mold within just a few days which can be used to produce up to 1,000 such devices in a very short space of time. By now, more than 15,000 "Safe Hand" devices have been distributed at various Schaeffler locations worldwide.
Support for the "Nürnberger Tafel"
Schaeffler donates partition walls for the food distribution area
The "Nürnberger Tafel" food bank is there for its customers even in times of corona. Around 6,500 people depend on this food source. Schaeffler supports the organization and most recently donated six partition walls for the food distribution area and the cash desk.
It's hustle and bustle at the food bank in Nuremberg: "Many people come to us to stock up on groceries," says Edeltraud Rager, the food bank's project manager. To keep operations going, processes had to be adapted and safety precautions taken. And this is where Schaeffler comes into play.
The Special Machinery department manufactured five partition walls for the food distribution area and one for the cash desk. Schaeffler employee Simon Abelein was on site to help construct and install the walls. He had contacted the food bank earlier, inquiring about how the company could help quickly and unbureaucratically. "It's great that we are able to help and make a difference with such simple means," says Abelein.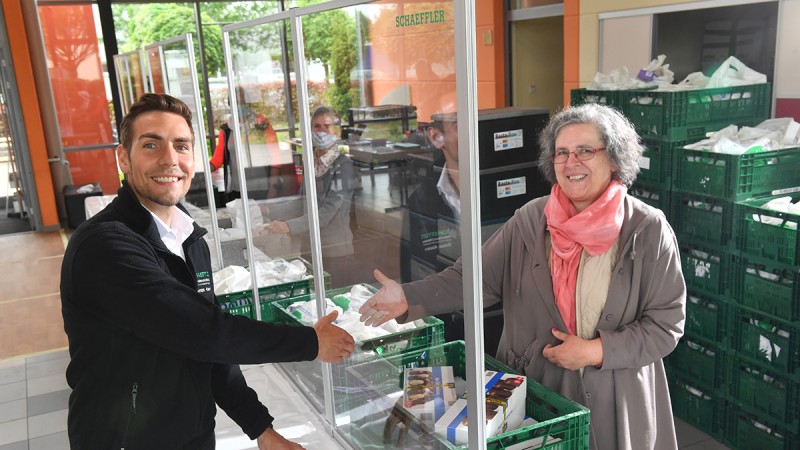 Share Page