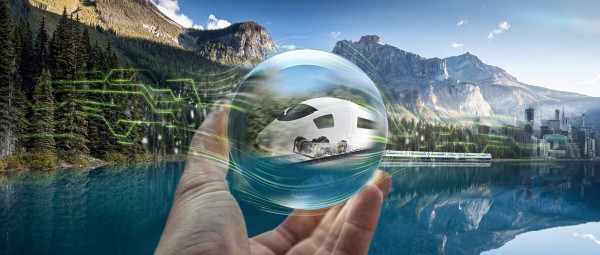 Berlin | September 20 - 23, 2022
Schaeffler at InnoTrans 2022
The rail sector has greatest relevance for achieving the global climate goals. This topic will also be the focus of the international trade fair for transport technology: InnoTrans, which will take place in Berlin from September 20 to 23, 2022. Under the motto "Reliable, Predictable, Sustainable – Schaeffler Solutions for Innovations in Rail", we will be presenting new and digitized product solutions for increased reliability and sustainability in passenger and freight transport, as well as improved planning reliability in maintenance.
Visit Us in Hall 21, Booth 430!
Innovative component design saves valuable resources in production and operation. Our award-winning concept for reconditioning axlebox bearings, combines economic and ecological sustainability for the benefit of our environment and our customers. Our diligence, many years of technical know-how and systematic understanding of the industry guarantee the highest level of reliability of our products and solutions. As a manufacturer or operator of rail vehicles, you will benefit from precise functionality, above-average service life, extended maintenance intervals and high energy efficiency with high power density.
Innovative digitalization concepts pay off in terms of improved train availability and maximized mileage. Our products pave the way to the digital future of rail. And this future has already begun.
Further information on Schaeffler Rail's presence at InnoTrans 2022 and free tickets for your visit to the trade fair can be found here.
Share Page