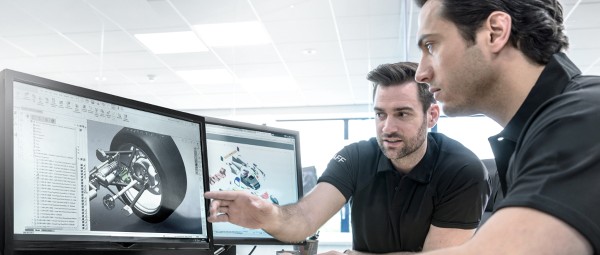 SHARE Network
The SHARE program comprises a global research network with leading universities around the world. Schaeffler locations on the university campus enable particularly intensive exchange and close cooperation between Schaeffler employees and scientists on strategically important future topics.
The SHARE network focuses on applied research with the aim to expand the current state of technology and to transfer these new insights into Schaeffler Advanced Development and Product Development activities. Each SHARE has a distinct focus:
SHARE at KIT: Electric and automated mobility
SHARE at FAU: Digitalization and data science
SHARE at NTU: Robotics and Industry 4.0
SHARE at SWJTU: Interurban mobility, especially railway technology
SHARE at OSU: Solid-state battery technology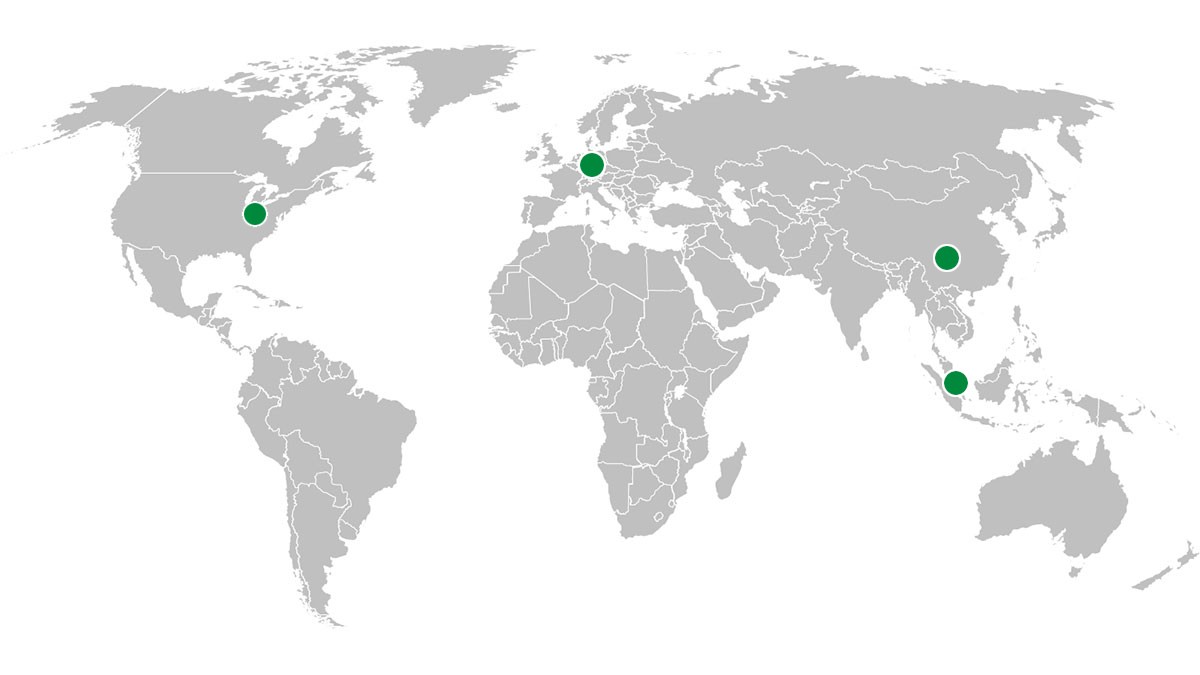 The company-on-campus concept, i.e. the presence of Schaeffler employees on the university campus in dedicated offices, fosters a close collaboration between Schaeffler employees and researchers, PhD candidates and students. It provides a structured approach for a fast and thorough transfer of research output into industry and provides significant benefits for both sides:
Knowledge gain in R&D / innovations
Long-term oriented, close collaboration with universities
Advance the state of research on strategic future topics
Synergetic use of competencies and infrastructure of both partners
Long-term oriented qualification and inclusion of PhD candidates and students
Securing know-how by providing an attractive and inspiring work environment
Future-oriented research projects are usually carried out by a team of Schaeffler employees, doctoral candidates and students from the respective university partner. In order to ensure the transfer of the results, representatives of the departments are always involved in addition to SHARE employees: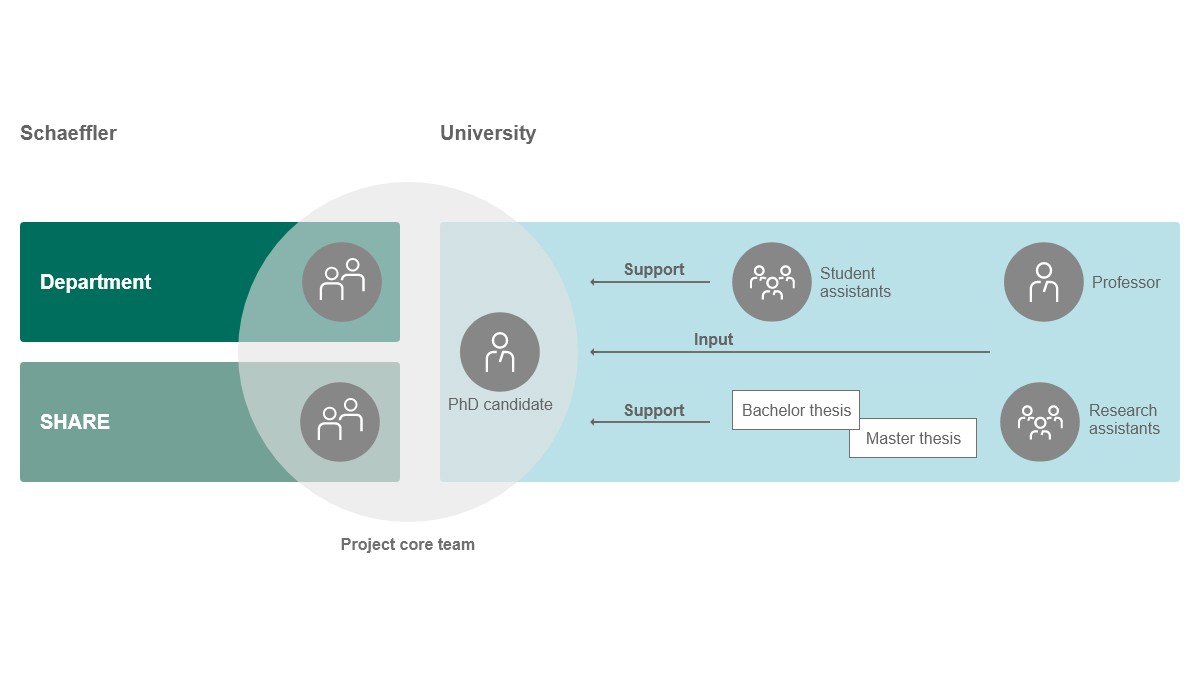 In cooperation with KIT, we research solutions for future mobility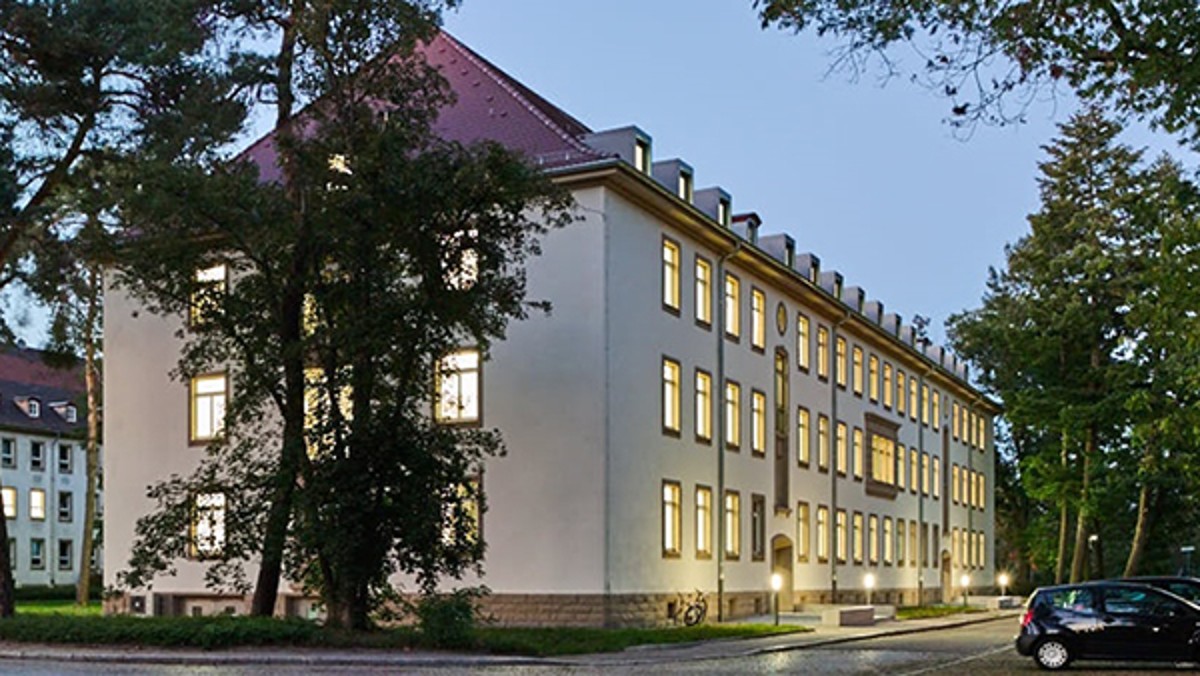 SHARE at KIT was founded in 2013 as one of the leading technical universities in Germany
20 permanent employees supervise 10-15 doctoral theses and several funded research projects
A total of over 80 employees, researchers and students work in the SHARE at KIT network on strategically important research projects in the field of future mobility
The working groups work closely with the departments from the Automotive Division and focus on the following topics:
Automated mobility
Vehicle concepts for automated driving functions
Electrical drivers
Electric motors
Power electronics
Drive control
Together we shape smart and holistic solutions for people and machines in the digital domain.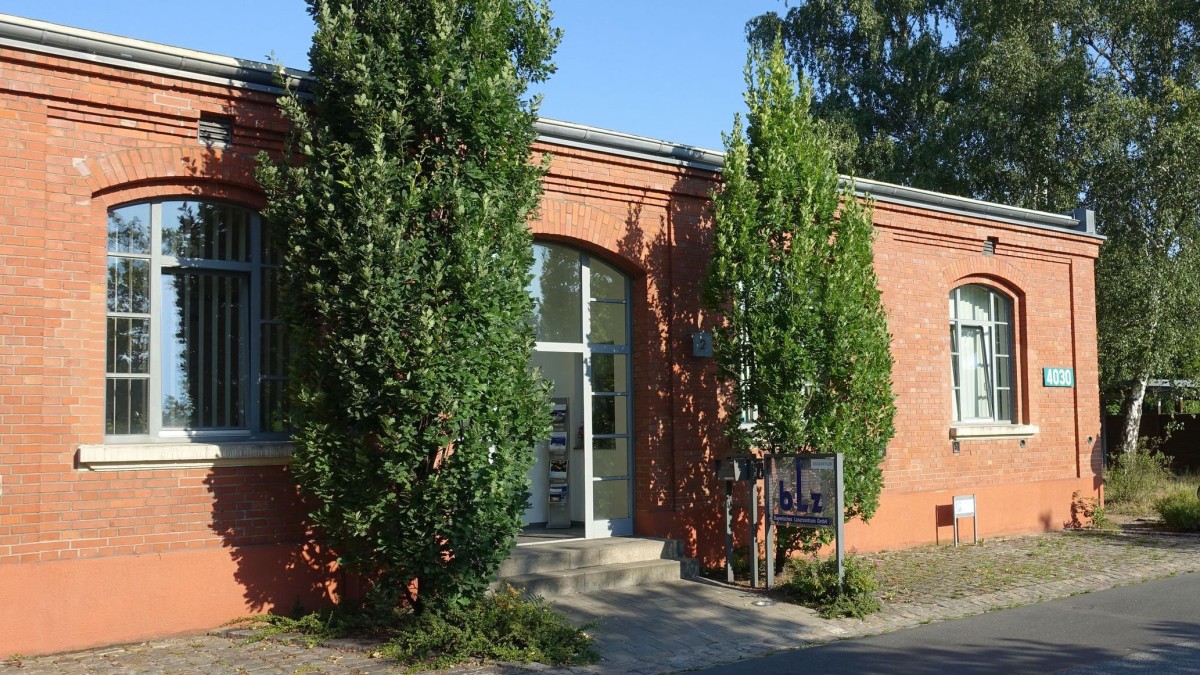 Strategic research partnership with the most innovative university in Germany (according to Reuters Innovation Ranking) since 2016
Focus on artificial intelligence (AI) and data science
Holistic, interdisciplinary research approach in a future-oriented field that is important for the whole of Schaeffler
AI methods and algorithms are finding their way into almost all manufacturing areas and products. At SHARE at FAU, the employees perform research in the following areas:
Data-driven modelling and optimization
Concepts for the utilization of AI in the industrial environment
Prescriptive methods
Embedded AI/systems
Edge solutions
Industrial Internet of Things (IIoT)
Mechatronics lab for collaborative industrial production robots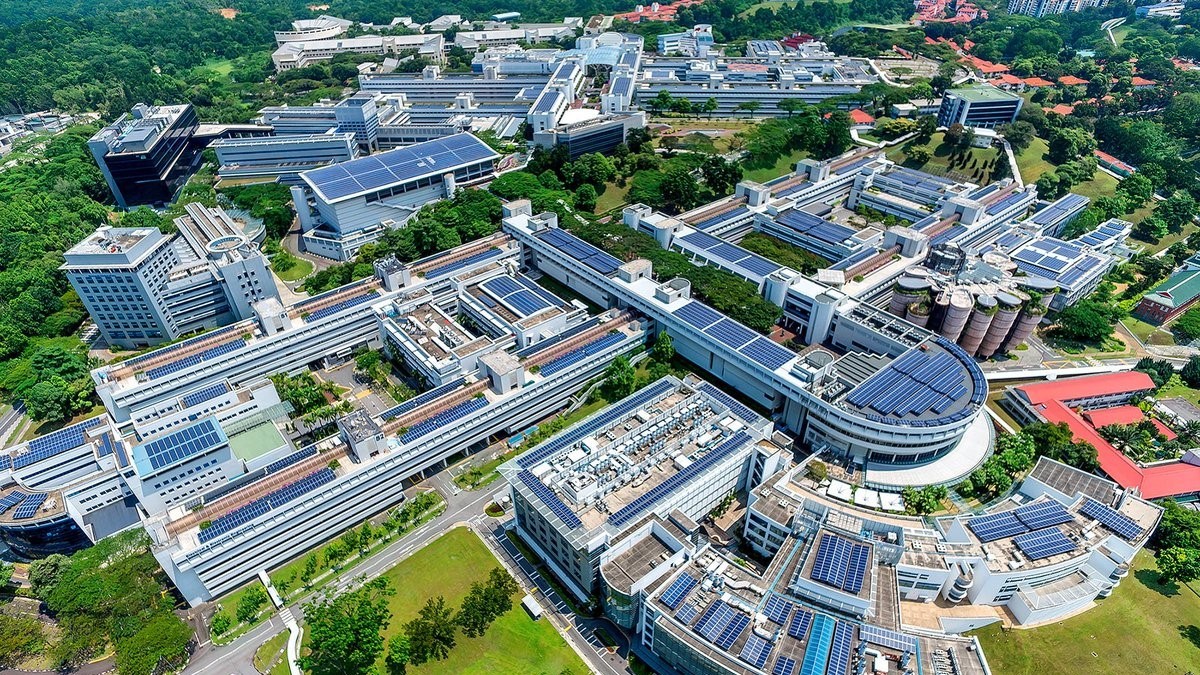 The partnership with the one of the world's best young universities started in 2016 initially with a focus on urban mobility.
In 2020 Schaeffler founded a new, larger "Corporate Lab" at NTU for research in the field of robotics and industry 4.0 with an initial program duration of three years
As part of the current robotics / I4.0 research program, SHARE at NTU deals with the following topics:
Collaborative industrial robotics (Cobots)
Highly precise sensors
Actuator technology
Handling of soft materials
Automated mobile robotics platform (AMR)
Drive systems
Cobot-Integration
IoT for smart-factory applications
Network technology
Monitoring and maintenance applications
Based on the China railway market, we lead railway technology and product innovation.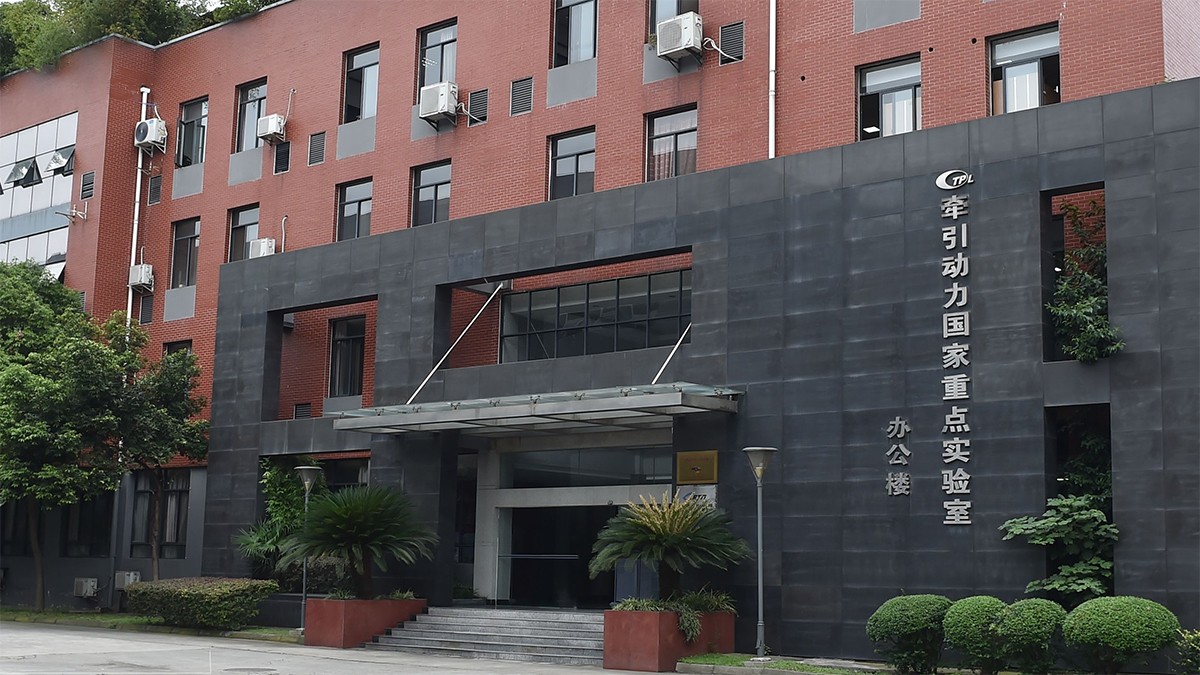 Close cooperation with China's leading university for railroad technology since 2017
Special focus on components and systems for high-speed trains
Observation of new train technologies such as Maglev, Hyperloop, hydrogen-based drive technology and vehicle digitization
In close cooperation with the research partner SWJTU, diverse topics from the field of rail technology are processed, including:
Highspeed bearings
New bearing generation for high-speed railways
Safety & reliability
Condition monitoring and predictive health management
We focus on next-generation battery technology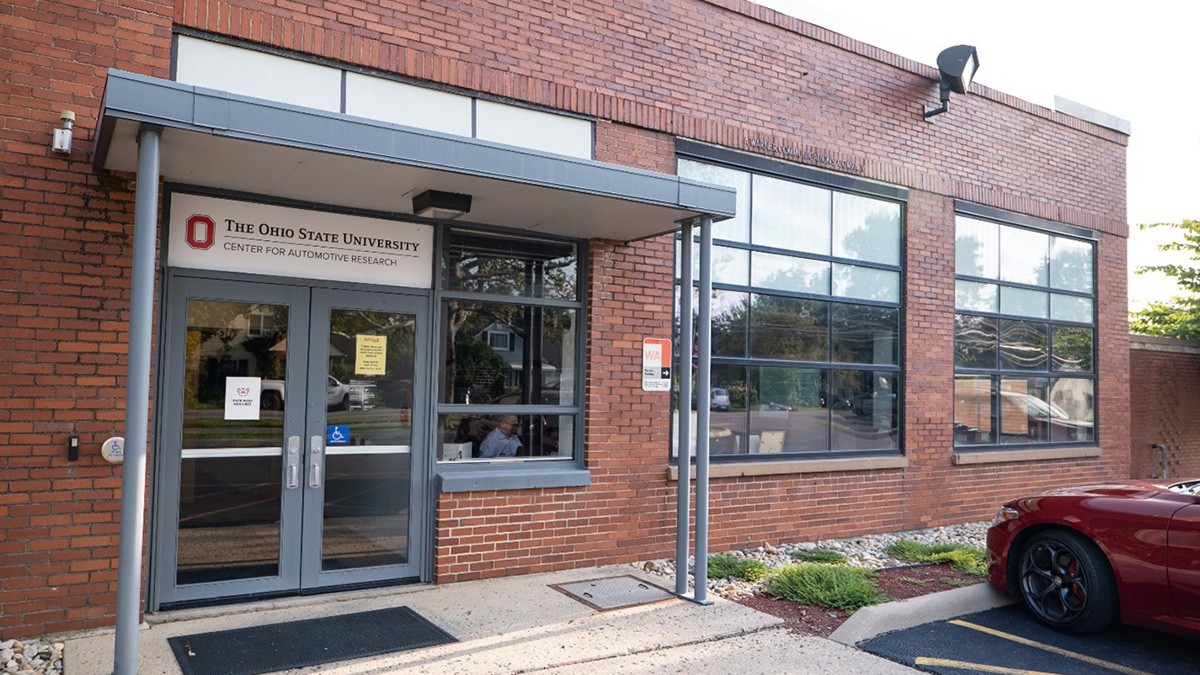 SHARE at OSU was established in 2021 as a center for solid state battery excellence
The multidisciplinary research is performed in close collaboration with the Center for Automotive Research
The following topics are currently in focus:
Battery materials
Ceramic electrolytes
Anode and cathode materials
Battery manufacturing
Robust and scalable manufacturing processes
Share Page