We pioneer motion: The Schaeffler story
Schaeffler has been moving the world for over seven decades. It all began over 75 years ago, when two brothers, Wilhelm and Georg Schaeffler, set up the company Industrie GmbH in Herzogenaurach. This was the "big bang" moment that would ultimately give rise to a leading global motion technology company with around 84,000 employees. In time, three independently successful companies – INA, LuK, and FAG – would come together to create a global technology leader with the DNA of a family business.
We
The spirit of a global family business
Always changing, always on the move. A company history spanning many decades means new names and corporate forms, new products and ideas, and new locations and opportunities. And yet our family company has remained precisely that: a family company. Its pioneering achievements – whether made in the 1950s or 2000s – are the future of mobility and motion. A cinematic look back at change and constancy, at progress through the decades.
Milestones in the history of a technology leader
INA, LuK, and FAG developed along their own trajectories over many decades, each with specific expertise in different aspects of motion. Today, these three brands are united as part of the Schaeffler Group. Here are some of the milestones along the way from Industrie GmbH, which laid the foundation stone of INA 75 years ago, to today's publicly listed family company.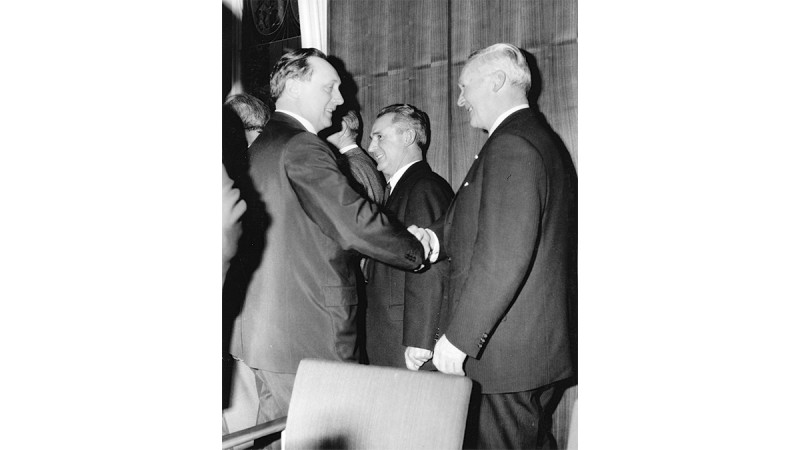 The Schaeffler family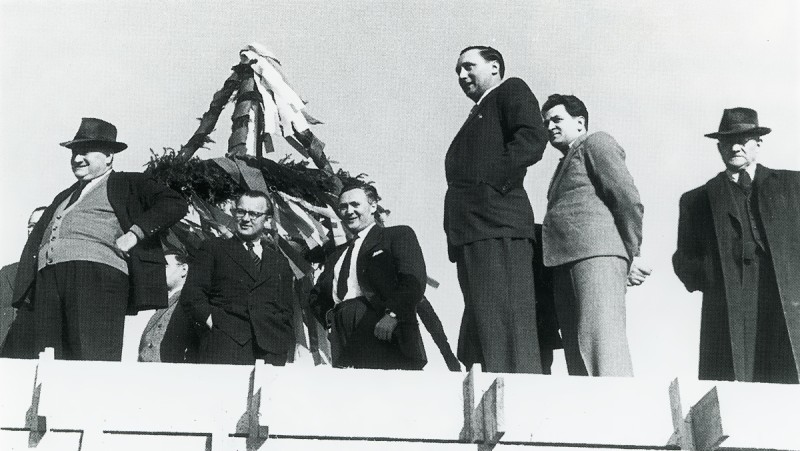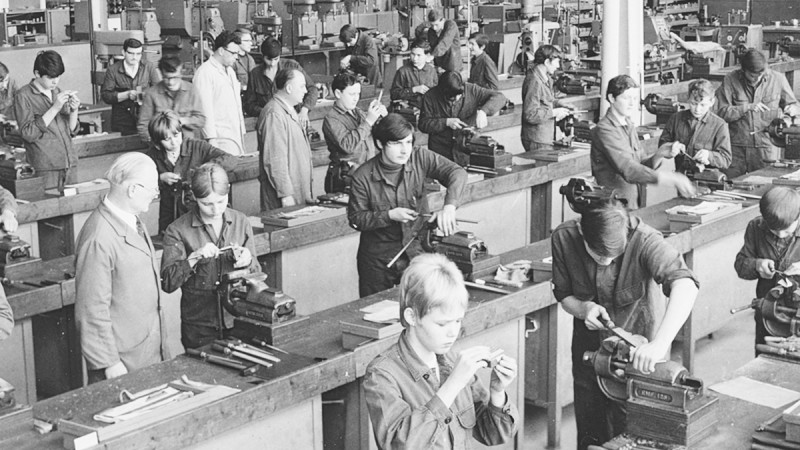 Back in 1946, when it was first established, Industrie GmbH had fewer than 150 employees. Fast-forward to the present, and the Schaeffler Group has a workforce numbering in the tens of thousands. Perspectives on the coming of age of a global family business.
From Herzogenaurach to the world
Schaeffler still has its headquarters in Herzogenaurach. Other company locations also have a long history behind them. Over the decades since the 1950s, the company gained new branch establishments as it opened new plants and entered into joint ventures. Today, there are approximately 200 Schaeffler locations, in over 50 countries around the world.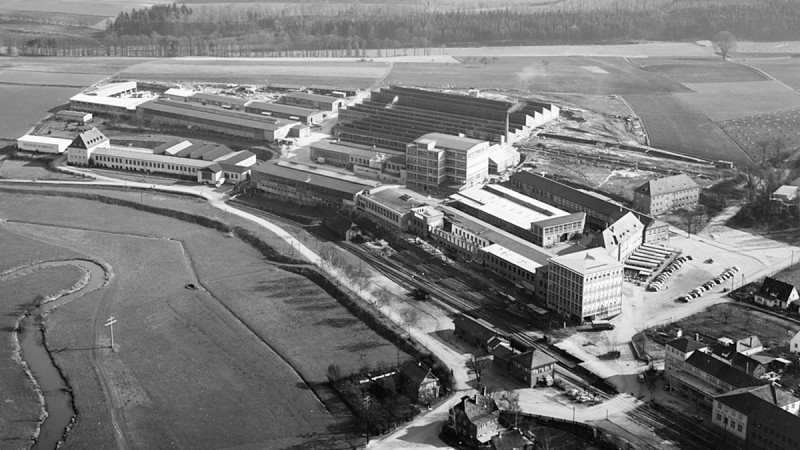 Pioneer
With pioneering spirit into the future
Cage-guided needle roller bearing, diaphragm spring clutch, ball bearing mill: three pioneering achievements that defined the future of mobility and motion. All three embody high-precision volume production, as well as the expertise of three firms that operated independently for many years: INA, LuK, and FAG. A film about inventiveness and the will to innovate.
Brilliantly simple: The cage-guided needle roller bearing
Today we talk about "intelligent simplicity"– a principle the cage-guided needle roller bearing has embodied since 1950. It is lightweight, compact, and reliable. It was the brainchild of company founder, Dr.-Ing. E.h. Georg Schaeffler, and it would make INA a global player.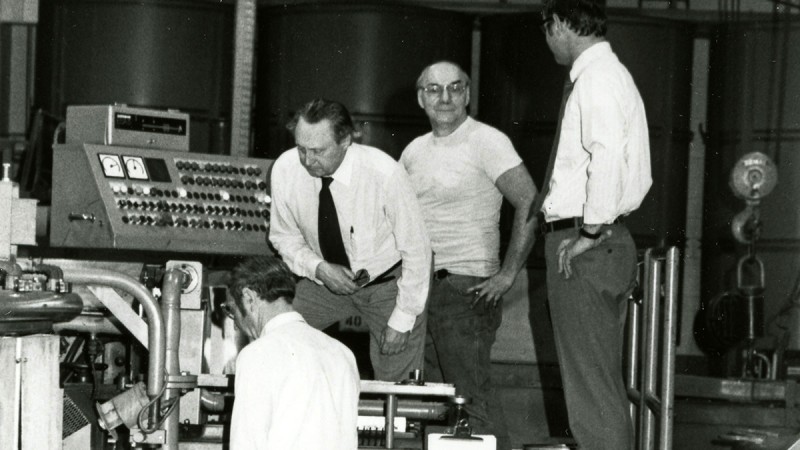 Founder and tireless inventor
Dr.-Ing. E.h. Georg Schaeffler never studied engineering – yet his ideas gave rise to a global technology leader. Georg Schaeffler steered the business for five decades. Detail minded and constantly questioning received wisdom, he was always looking for something new – "Always New Tasks." In German, that's "Immer Neue Aufgaben" – a clever play on "INA" that lives on to this day.
Precision without compromise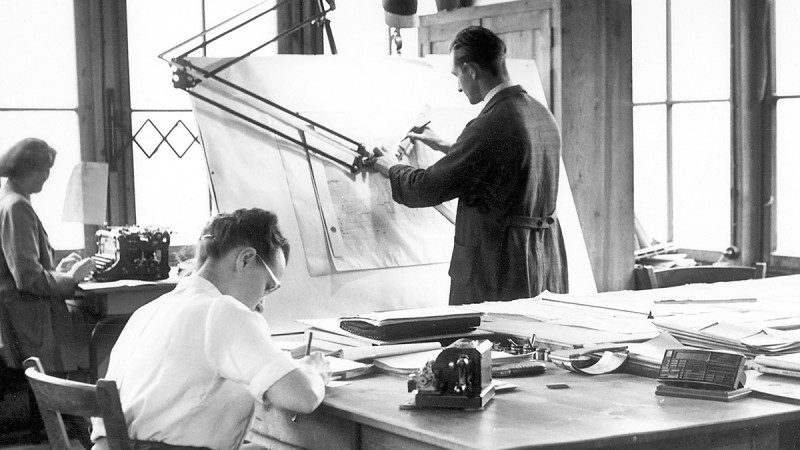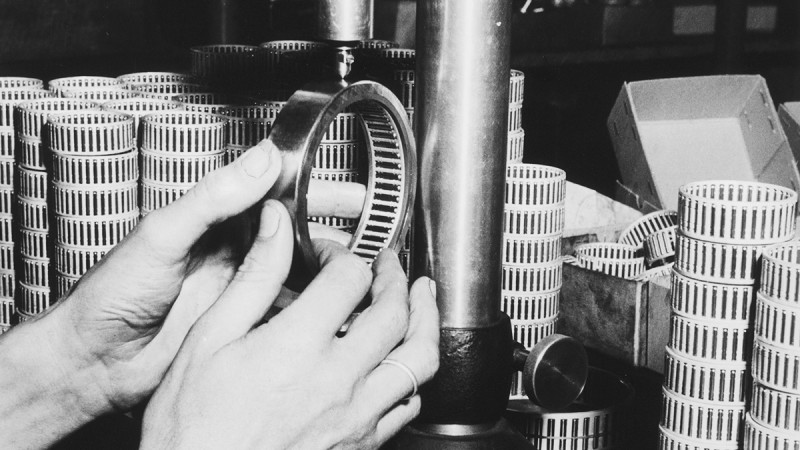 In 1950, the cage-guided needle roller bearing was a ground-breaking innovation, implemented with courage and true vision. Personal perspectives and viewpoints on Schaeffler's pioneering achievement and passion for innovation.
Pioneering innovations:
Automotive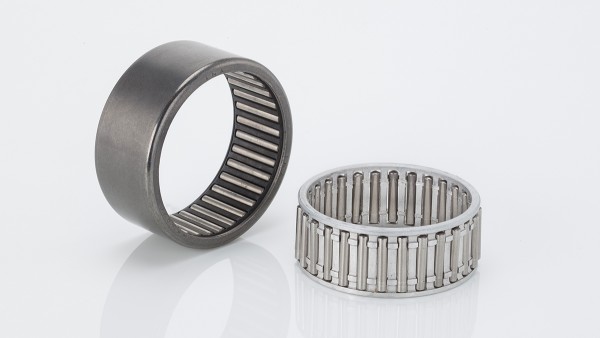 Pioneering innovations:
Automotive Aftermarket
Pioneering innovations:
Industrial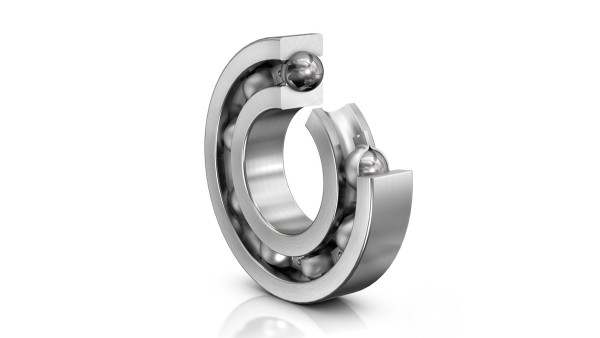 Motion
Schaeffler moves the world
There's something the legendary VW Beetle, the DTM Electric demo vehicle, the Airbus A380 (the world's largest commercial airliner), wind turbines all around the world, the "London Eye" Ferris wheel tourist attraction, artificial intelligence in production, or cars with electrified drives have in common: they all use technology made by Schaeffler. Behind the scenes, Schaeffler components and systems are keeping things moving – from Herzogenaurach to the planet Mars. A journey in time in (moving) images.
Schaeffler Award
In 2018, Schaeffler created the Schaeffler Award to foster and acknowledge outstanding employee performance. The four main award categories of Sustainability, Innovation, Excellence, and Passion mirror the Schaeffler corporate values.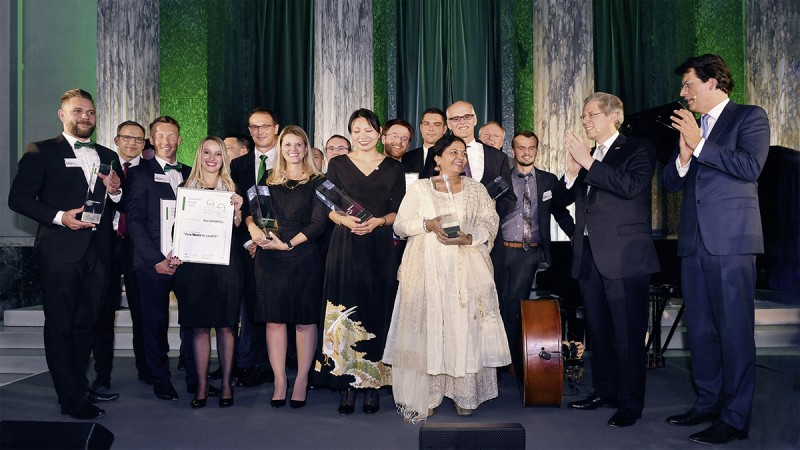 Rooted in sustainability
Sustainability is one of Schaeffler's corporate values. It has long been fundamental to the Schaeffler Group's activities and forms an integral part of its corporate strategy. For Schaeffler, sustainable business success means taking environmental and social responsibility – in its production processes, for the use of its products by customers, and for supplier engagement. Schaeffler components, system solutions, and service solutions are making a real contribution towards sustainable change across many different sectors. In 2021, the United Nations named the Schaeffler Group as one of its 50 Sustainability & Climate Leaders worldwide.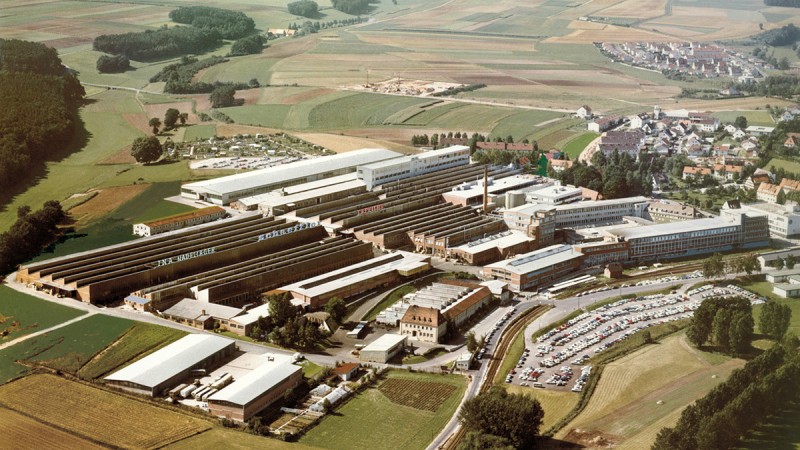 Mobility and sustainability are core issues for Schaeffler. Views and perspectives on proximity to the customer, megatrends, and the future of motion.
Legends in motion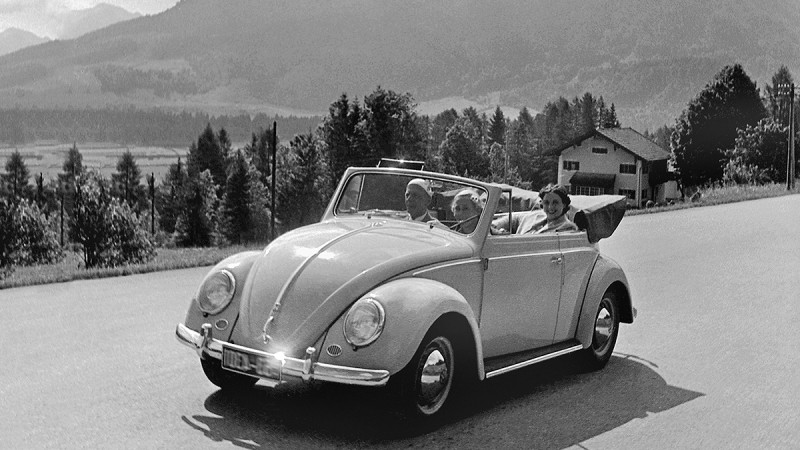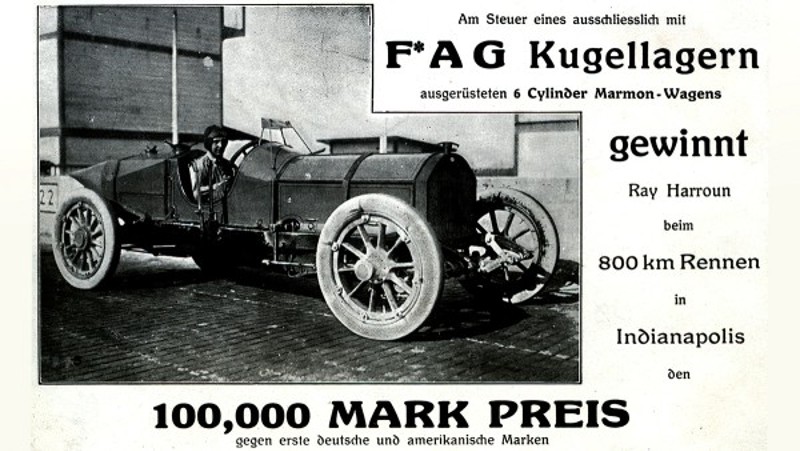 Schaeffler in action
Take a look under the hood and you'll find Schaeffler working away quietly, shaping mobility for the better. But the technology group spans cities and oceans with components, systems, and services in applications other than just transport. In construction projects worldwide, Schaeffler plain bearings, cylindrical roller bearings, spherical roller bearings and more can be found hard at work meeting highly specialized requirements, sometimes under extreme conditions. Here are a few prominent examples from around the globe.
Setting records
In recent decades, Schaeffler has broken record after record. In-house developments ranging from the world's smallest drawn cup needle roller bearings to the heaviest spherical plain bearings in the company's history have led the way. So, too, have the achievements of customers and partners.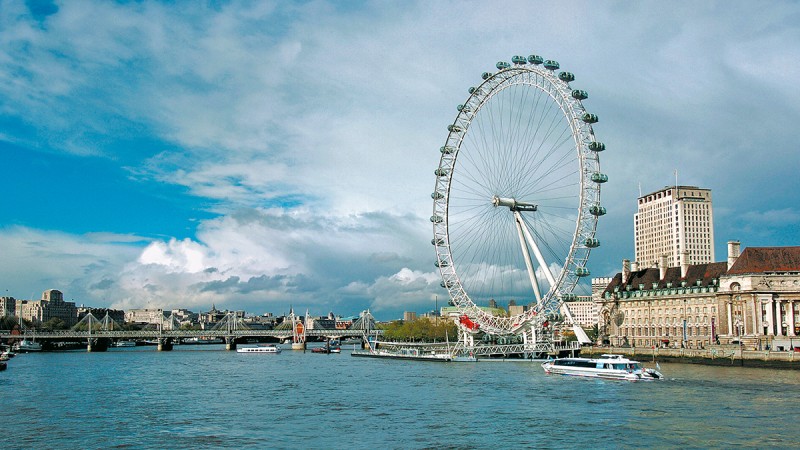 Moving the world for 75 years
Happy birthday, Schaeffler!
Schaeffler is celebrating its 75th birthday
A virtual ceremony took place at headquarters in Herzogenaurach on November 30, 2021. You can watch a video of the ceremony in various languages here. Please click on the speech bubble at the bottom right in the menu bar to select a language.
Here you will find videos highlighting our company's past, present and future, a series of short presentations, an interview with the historian Prof. Dr. Schöllgen, and birthday greetings from prominent partners, friends of the company, and from our locations worldwide. So, join us for a multifaceted journey through our company's rich 75-year history and gain key insights into our future.
Share Page