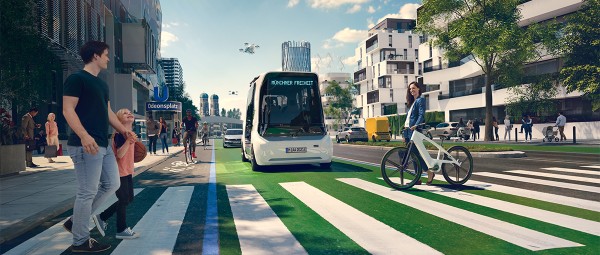 On Track to Sustainable Mobility
Schaeffler at the IAA Mobility 2021 in Munich
For the first time, the IAA Mobility was taking place in Munich – and was preparing for the future with a new, innovative concept. The clear focus was on sustainable concepts and pioneering mobility solutions. As your innovative and reliable partner in the automotive industry, we were showing you the latest innovative components, systems and services centred around sustainable and pioneering mobility solutions for the future.
Thanks to all visitors for taking the time to visit our booth at the IAA Mobility and our digital Schaeffler Virtual Experience platform! It was a great pleasure for us to exchange ideas with you and to present our latest technologies. We hope that we were able to show you inspiring possibilities of how we can create added value together for the mobility of the future.
Virtual booth
Schaeffler Virtual Experience Platform
Welcome to our virtual booth tour!
Even though the IAA Mobility in Munich has now closed its doors, the digital content is still available to you.
New trade fair concept
Triad of Summit, Open Space and Blue Lane
With the triad of Summit, Open Space and Blue Lane, the new trade fair concept offered comprehensive ways to actively experience the concepts and solutions of sustainable mobility for the future:
The Summit, located on Munich's exhibition grounds, formed the heart of the new IAA Mobility and was the "place to be" for visitors from the industry. A meeting point for the "Who's Who" in mobility: well-known vehicle manufacturers from around the globe, the international supply industry and numerous startups, alongside players from the hi-tech and IT sectors. It was a venue for presenting intelligent and sustainable mobility solutions and stimulating dialog on the further development of new innovations.
Munich's most beautiful squares transformed into a stage and locations for experiencing the future of mobility. A diverse program awaited the visitors at various locations Munich's exhibition grounds, with a mix of exciting live talks, food concepts, art, culture and entertainment. Mobility experience for everyone.
The Blue Lane, Germany's first environmental lane for electric, hybrid and hydrogen-powered vehicles, plus zero-emission local public transport buses, connected the Summit with the Open Space in Munich's inner city. The twelve-kilometer-long transfer and test track offered visitors a chance to experience sustainable mobility in everyday road traffic.
With the Schaeffler Driving Experience, located at the starting point of the Blue Lane at parking lot P8, visitors were able to experience the innovative drive-by-wire technology Space Drive, which enables a completely new type of vehicle control.
Highlights at the fair
Sustainable and pioneering mobility solutions
The growing need for a more sustainable economy and the ongoing climate change are two of the most significant trends our world is currently facing. Given the prevailing scientific view that the emission of greenhouse gases continues to drive the process of global warming inexorably onwards, the priority must now be on efforts to reduce CO2 emissions. The fight for more sustainability and against climate change will require innovative technologies for the transition to renewable forms of energy and efficient options for energy storage and distribution.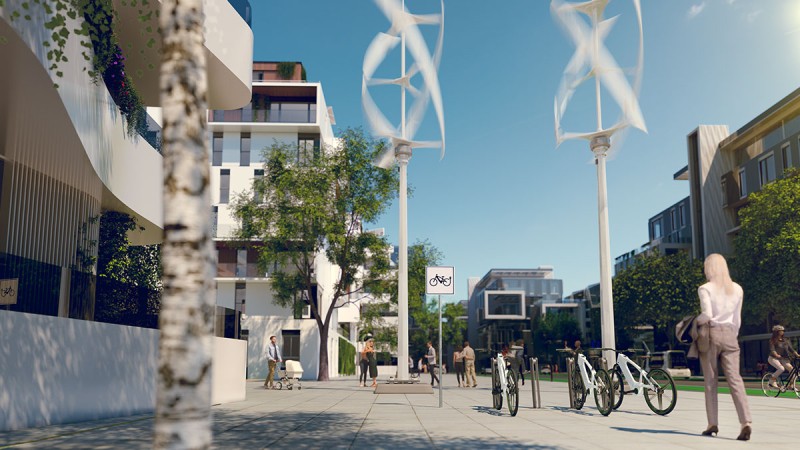 Sustainability is part of Schaeffler's DNA
For Schaeffler, sustainability is a task of society as a whole and it creates an essential part of its own DNA – from energy generation and storage to use. It has been firmly anchored as a corporate value in our activities for many years.
Visitors were able to experience everything about sustainability at Schaeffler and could see for themselves: from climate-friendly energy generation and alternative drives to intelligent repair solutions and new mobility concepts.
Our expertise: efficiency for every powertrain
Only a fundamental transformation of mobility and energy systems will lead to a sustainable and environmentally compatible future. This is a challenge for the automotive industry in particular, since motor vehicles are a major source of pollutant emissions. The approach is the development of electrified drive technologies that reduce the average emissions of the vehicle fleet to a minimum.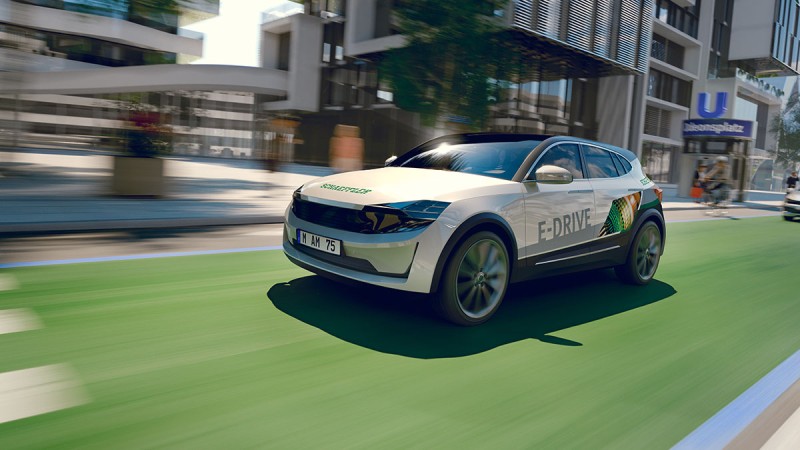 Extensive product portfolio for electrification of passenger cars and commercial vehicles
We've been taking advantage of our expertise in mechanical components, manufacturing processes and winding technologies plus our knowledge of systems to mass-produce exciting modern and forward-thinking products. The result is an extensive and scalable portfolio for electrification based on a modular concept – for both passenger cars and commercial vehicles.
Compact and efficient hybrid transmissions and e-axles are the first choice for a consistently well engineered electrification of powertrains. Choose from a modular system of smart hydraulic systems, powerful e-motors and clever thermal management systems that contribute significantly to comfort and an increase in electric range.
The whole spectrum of electrification
Motion infographic: spectrum of electrification
Motion infographic: power electronics
Our goal: maximum safety and redundancy in every chassis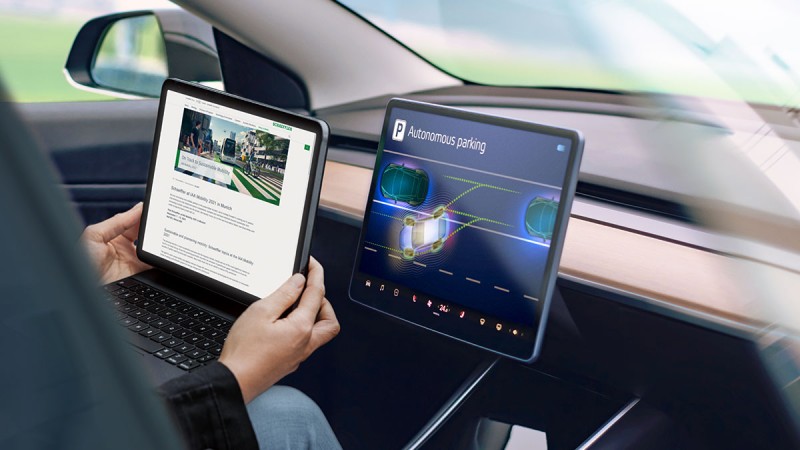 Increased automation of driving functionalities on the path towards fully autonomous driving will lead to more rigorous requirements for the vehicle chassis in terms of safety and reliability. We will increase our activities at the component and system level, particularly in terms of the required reliability and safety. This will include the further development of vehicle components and the development of innovative by-wire solutions for volume production.
"Space Drive" as a key technology
The essential basis for this is provided by the key technology for autonomous driving, the steer-by-wire system Space Drive, which impresses with its end-to-end safety concept and maximum scalability. At the same time, it provides the platform for the further development of redundant actuators in the steering system of the future.
Motion infographic: intelligent chassis systems
Our vision: autonomous new mobility
Driven by our innovative strength, we develop new mobility concepts for individual and sustainable mobility in cities of the future. Effective implementation of new mobility concepts requires mechatronic technologies at component and system level. Here, we rely above all on our holistic understanding of systems in terms of powertrain and chassis technologies.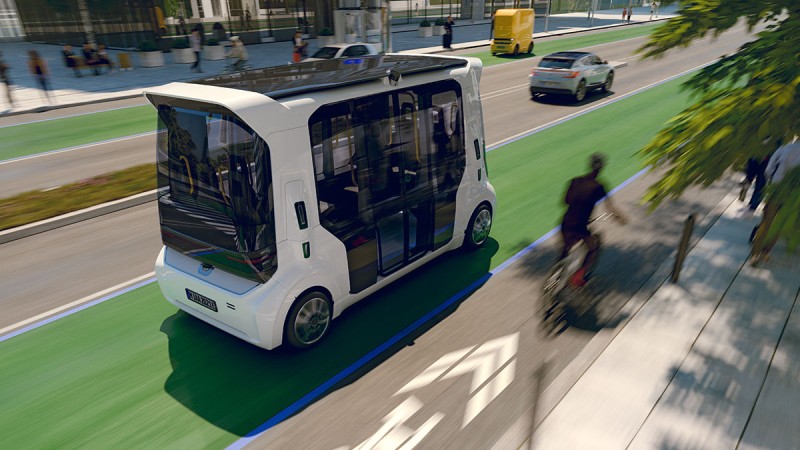 Groundbreaking premieres at the booth
There are two groundbreaking premieres to be seen at the booth: With a scalable and modular approach in terms of size and innovative powertrain architecture, we offer a platform for autonomously driving mini-buses and cargo cabs.
Active for the first time in the electric two-wheeler segment, we are presenting a chainless "bike-by-wire" drive. Experience a completely new driving experience – without any mechanical connection between axle and transmission shaft.
Motion infographic: rolling chassis / new mobility
Media portal
Media activities relating to IAA Mobility 2021
Expert Talks
Expert Videos and Highlights of the IAA 2021
Range of electric vehicles - Jan Hoops
Rolling Chassis - Dr. Manfred Kraus
Responsibility for the environment and society - Kseniia Kuzmina
Steer-by-Wire-System Space Drive - Klaus Graf
3in 1 e-axle - Dominik Störkle
Highlights of the IAA 2021
Further informationen
Publications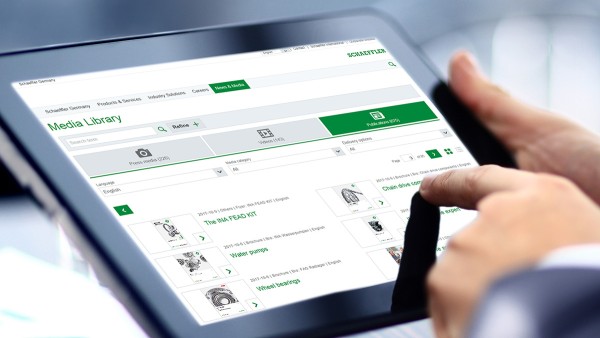 We will be glad to answer any questions you may on our highlights presented at the IAA Mobility 2021.
Share Page