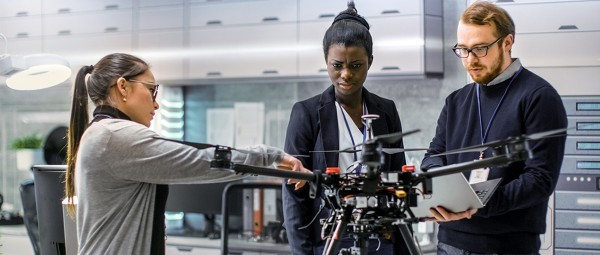 Schaeffler partners with ARENA2036 to drive innovation
The nucleus of our partnership with ARENA2036 at its University of Stuttgart campus is to work with various companies, universities and research initiatives to drive innovation in the production of the future. We have summarized all the important facts about our involvement in the ARENA2036 research campus on this page.
At a glance
All the information you need about our partnership with ARENA2036
ARENA2036 is a research campus where various sparring partners come together on site in an agile environment to collectively drive the future of production. They do this by developing and piloting innovative technologies on a pre-competitive basis.
The coming-together of the various project partners creates synergies that give all participants the opportunity to learn from one another and grow together. The start-up incubator STARTUP AUTOBAHN for which we have been an anchor partner since 2021, is also part of the ARENA2036 research network.
Research fields
Innovation research: These are the key areas explored by ARENA2036:
The production of the future
This research area covers the development of semi-autonomous production concepts, new solutions in robotics and adaptive production processes.
Digitalization in production
This area looks in particular at cyber-physical production systems, digital twins, 5G, industrial AI & data science, and UX for production.
Mobility of the future
Innovative ideas in vehicle innovations and digital product development are driven forward in a cross-functional network.
Strategy
Schaeffler as partner of ARENA2036: New potential
We believe that our partnership with ARENA2036 is the ideal basis for conducting innovation research in production with interdisciplinary specialists outside our own four walls. The collaboration in various projects allows us to turn innovative ideas into business models and accelerate their implementation within our company. The partnership in the ARENA2036 innovation network also contributes to the realization of our corporate strategy Roadmap 2025.
We envisage great potential in our cooperation with the ARENA2036 research campus in the field of digitalization in particular. We aim to continue to advance our vision of a digital and sustainable factory through the systematic networking of machines and production facilities and by implementing cutting-edge IT solutions that enable our employees to work together efficiently and agilely.
Share Page