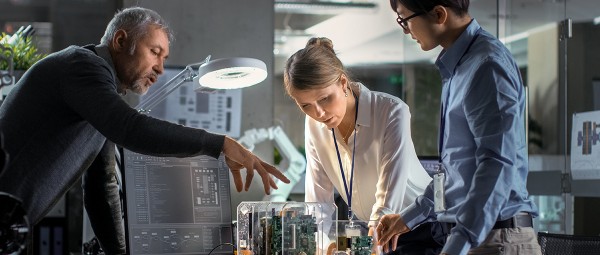 Collaboration with startups
Corporate Venturing
Corporate venturing, i.e. the strategic collaboration with startups, is a significant element of our innovation strategy. The main objective is to continuously develop our core business together with strong innovation partners. We offer startups and SMEs (small and medium-sized enterprises) the opportunity to benefit from our many years of production expertise, sales networks, and expert knowledge.
The three pillars of our corporate venturing concept
Technology Accelerator & Collaboration
We use the venture client model approach in order to lay the foundation for a solid business partnership with startups and SMEs at an early stage. During a proof-of-concept phase of six to nine months, they work closely with our departments and innovation experts in order to evaluate the potential synergies of Schaeffler's long-term involvement with regard to technology, business, and corporate culture. This forms the basis for long-term collaboration that drives product and system innovations forward.
New business development with startups and SMEs
We work with new, innovative market participants in the entire global innovation ecosystem and ensure that Schaeffler's products and systems meet the constantly changing market requirements. Gaining market shares together with new participants in innovative markets is integral to our growth strategy.
Capital investments in startups and SMEs
Our sustainable corporate venturing approach also includes targeted minority investments in startups and SMEs. With this approach, we aim to strengthen our partnerships and promote shared growth through long-term commitment as well as consultation and mentoring for managers.
We work with partners such as Plug and Play to monitor innovation ecosystems around the world and make targeted investments in new and strategically important technologies.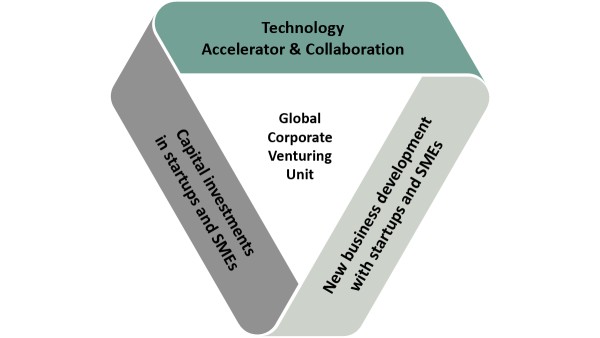 Schaeffler's Global Headquarters in Herzogenaurach, GER
The global Corporate Venture and Technology Accelerator team is located at Schaeffler's headquarters in Herzogenaurach.
This location is the key to ensuring that strategic decisions are made in close connection with Schaeffler's overall technology and business strategy.
At the Herzogenaurach location, we are focusing on the following fields of innovation:
Hydrogen and energy conversion
Electric and automated mobility
Artificial intelligence
Bearing technologies
Robotics and IoT
Production concepts
Production technology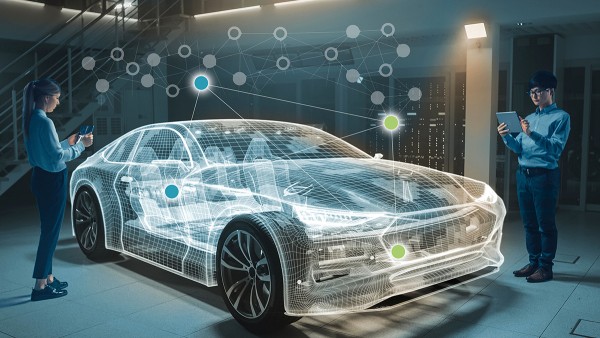 Schaeffler Silicon Valley Office, USA
Schaeffler's Silicon Valley Office, which was established in San Jose, California, in 2017, is an essential part of Schaeffler's long-term commitment to providing innovative and intelligent components, systems, and services that facilitate sustainable mobility and motion. Taking advantage of the world's most active startup ecosystem, this office functions as Schaeffler's global leader in technology scouting and sourcing, and drives the market forward with Schaeffler's unique range of products and services.
The Silicon Valley Office focuses on the following fields of innovation:
Electric and automated mobility
Artificial intelligence
Robotics and IoT
Materials and surface technology