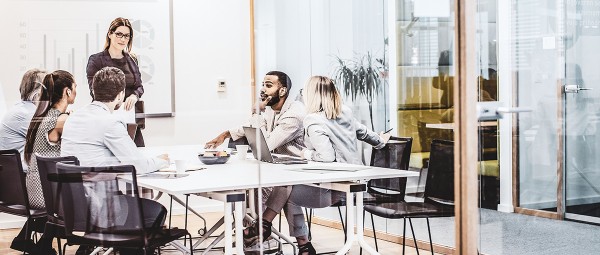 Schaeffler Consulting GmbH
Schaeffler Consulting GmbH – we are the inhouse consultancy of the Schaeffler Group, one of the world's leading automotive and industrial suppliers. We combine the insight of external consultants with the values and mindset of the Schaeffler Group. We are therefore the preferred partner for creating sustainable solutions at Schaeffler.
We do not function like outside parties. As Schaeffler's inhouse consultancy, we know the challenges Schaeffler faces, its culture, structures, and stakeholders. This gives us the capabilities required to start projects quickly and develop great solutions that gain a high level of acceptance. We are a subsidiary of the Schaeffler Group and share common values. We therefore ensure that our projects are planned realistically, are implemented in a sustainable manner, and that they generate measurable added value.
Since the foundation of Schaeffler Consulting GmbH in 2017, we have continuously driven forward the development of our interdisciplinary team. We are strategic pioneers, communication talents, data nerds, change agents, cost detectives, and learning professionals. And we are also paragliders, music makers, wine tasters, salsa dancers, amateur chefs who aspire to cook like the pros, family men and women, and commercial judges. What we all have in common: We are dynamic, precise, and cooperative.
Career at Schaeffler Consulting GmbH
We combine the best of both worlds – the creative freedom, variety, and challenges of a consultant's job combined with the stable values and high innovation power of an established multinational family company. We are always looking for people who want to move the world.
Share Page