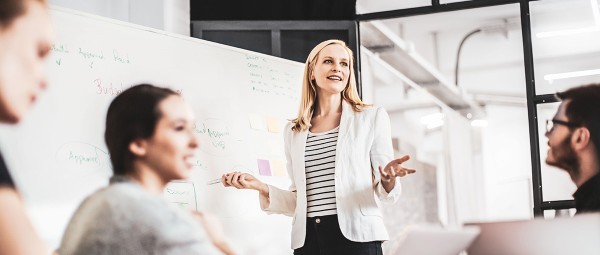 Transformation & Change Management
Transformation is all around us – also at Schaeffler. The Schaeffler Group must continue to develop in order to successfully meet high customer requirements and complex market conditions. In times of transformation, we want to enable people to view change as an opportunity and to play an active role in shaping it.
We are an internal cooperation partner and active supporter of transformation projects in the areas of organization, culture, and technologies. In our role, we do not only support departments and project managers with theoretical knowledge about methods – but also with enthusiasm, quality, structure, empathy, and a practical approach.
Example project: Provision of organizational change management support for the global HR transformation
A varied assortment of different processes, systems, and data frameworks – that's what Schaeffler's global human resources (HR) landscape looked like until recently. All the processes from recruiting through performance management followed separate local, regional or function-specific rules. Due to the lack of a global IT system in the HR organization, the regions used individual solutions with manual workarounds and data transfers.
Against this backdrop, a wide-ranging initiative was started to steer HR management towards the future. The aim of the initiative is to introduce globally harmonized and standardized HR processes – based on a user-friendly, cloud-based HR platform.
The success of the initiative is dependent on the acceptance of tens of thousands of employees from the various Schaeffler regions. But the employees affected have varying experiences, expectations, and requirements for the new HR solution and their willingness to join in this global HR initiative varies.
It is not enough to simply communicate the new solution and train employees how to use the system. Rather, it is also necessary to involve, integrate, and fully enable employees at an early stage.
We are supporting all aspects of the HR initiative in the area of organizational change management through the work of our team. Our overall goal is to a achieve a lasting transformation in the capabilities, behavior, and thinking of employees.
We want to motivate employees to actively participate in the change process and to play a part in shaping it. We do this by taking the concerns and requirements of stakeholders into account and by addressing these with the aid of various measures.
Consulting services from Schaeffler Consulting
Our team is coordinating, supporting, and taking responsibility for the change management workstream. In the first roll-out of the initiative, we achieved an adoption rate of more than 96% within three months of the "go live". We achieved this through continuous, target group-oriented change management and communication activities and comprehensive enablement measures.
First of all, we developed a shared vision and core messages. Subsequently, we carried out a well-founded stakeholder analysis and determined the consequences of the initiative for the stakeholders. We integrated the communication channels, key issues, and project timeline into an overall communication plan. We then created various materials based on this plan. These included, videocasts, module demonstrations, podcasts as well as flyers and documents for (virtual) live events. In addition, we established a bidirectional exchange between the global, regional, and local communication teams and their stakeholders.
Our enablement measures were aimed at ensuring that Schaeffler employees permanently internalize the philosophy of the HR initiative, bring the process to life, and work successfully with the system. In order to accomplish this, we initially developed an in-depth understanding of our target group, their motivations, and their learning requirements and preferences. Based on this understanding, we developed a role-based enablement concept. This offered an optimum mix of content and formats for each target group – from virtual classroom training, e-learning units, and quick guides through performance support directly in the system.
What our clients say about us
Monika Bernhardt, Vice President Human Resources Division Automotive Aftermarket
The many different change projects in the Automotive Aftermarket required the systematic anchoring of people change measures in each complex project in order to successfully guide the organization through the change process. With the support of Schaeffler Consulting, we succeeded in developing an approach that is suitable for day-to-day use, that links directly to the existing organizational structure, assigns clear roles and their tasks in a change process, and empowers relevant stakeholders to identify the need for measures and apply appropriate tools. The methodological and content-related expertise of the colleagues from Schaeffler Consulting, a valuable view from the outside, and the extremely high level of personal commitment made a significant contribution to the success.
Bastian Sauerberg, Head of Corporate Development & Strategy
Mastering the transformation in our industries is not only a matter of strategy definition and execution, but also a question of change and people management. With their high level of expertise, Schaeffler Consulting acts as sparring partner and supports the execution of numerous strategic initiatives along seven subprograms with a clear vision, proven change concepts and helping hands to increase involvement and acceptance within the entire organization.
Personally, I appreciate the dedication, passion and commitment in their daily work.
Holger Reinert, Senior Vice President Competence Center HR Systems, Processes & Reporting
Schaeffler Consulting helped us to reach an extremely high degree of global acceptance for our major HR process and system transformation within the Schaeffler organization. We highly appreciated Schaeffler Consulting's profound methodological expertise and guidance in the areas of change management, communication, and training.
They implemented creative and state-of-the-art solutions that support end users in the right way at the right time, such as the digital performance support platform SAP EnableNow. For their recommendations, Schaeffler Consulting achieved an outstanding internal buy-in across regions.
Personally, I valued the consultants' extraordinary dedication and team spirit and can fully recommend them.
Pascal Herrmann, Vice President Corporate Development & Strategy Europe
Restructuring an organization always entails changes in the way where, how and with whom we work. Challenging situations like these require a structured, empathetic and individualized approach – all of which Schaeffler Consulting excels at when providing their expert knowledge in the area of transformation and change management to our plant managers and employees across all hierarchical levels.
I would like to especially emphasize the hands-on and future-orientated approach that is strongly valued.
Your contact for Transformation & Change Management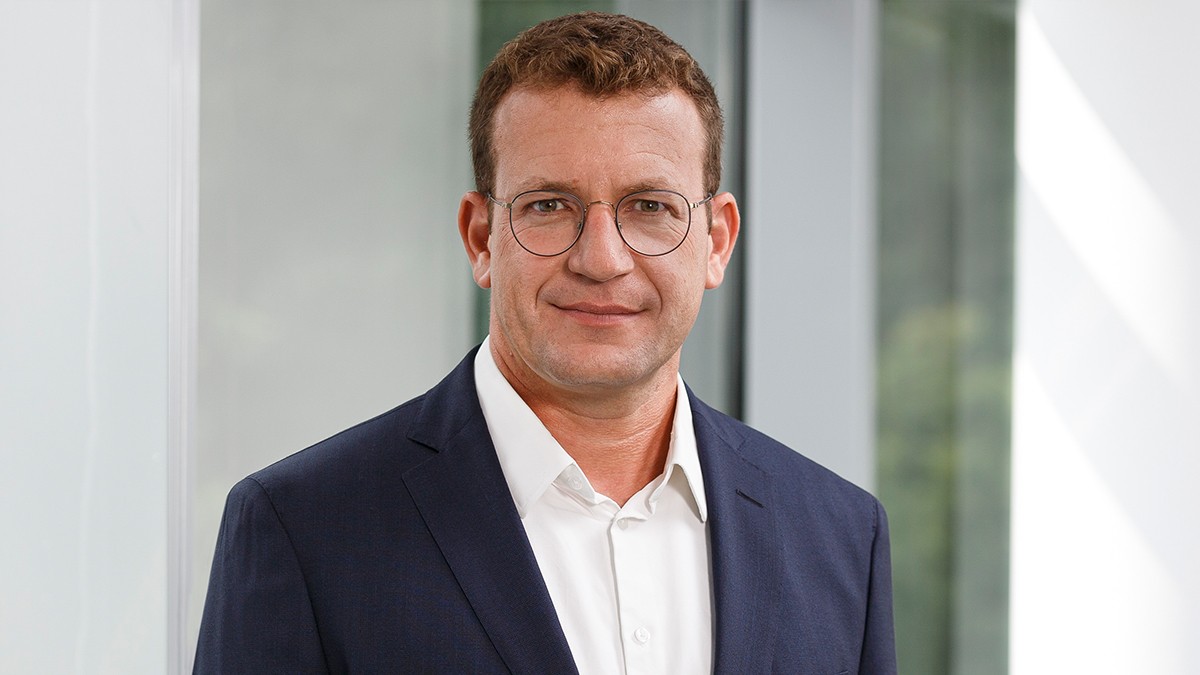 Christian Ballerstaller
Schaeffler Consulting GmbH
Thurn- und Taxisstraße 10-12
90411 Nuremberg
---
Career at Schaeffler Consulting GmbH
We combine the best of both worlds – the creative freedom, variety, and challenges of a consultant's job combined with the stable values and high innovation power of an established multinational family company. We are always looking for people who want to move the world.
Share Page