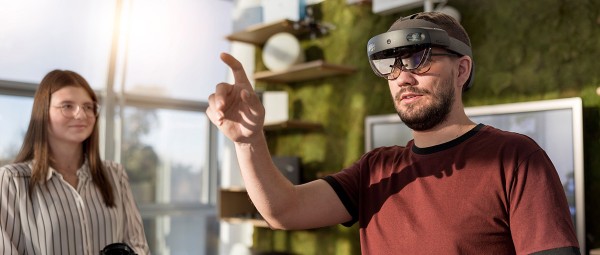 Digital engineering for the development of complex mechatronic systems
Fully embracing the digital transformation and seeing it as an opportunity – for many years now, Schaeffler has been moving away from its traditional role of developer and manufacturer of mechanical systems and expanding its activities as a provider of complex mechatronic systems. Digital engineering, or the use of digital methods, technologies, and tools in the development of these systems, plays a key role in this transition.
Instead of exclusively relying on traditional physical prototypes and manual workflows, digital engineering uses software and simulations for the development, analysis, optimization, and management of products. With this approach, engineers can work more efficiently, carry out iterations more quickly, detect problems at an early stage in the process, and develop high-quality solutions.
Digital engineering at Schaeffler
Digital engineering is especially important for mechatronics, which combines electronics, software, and mechanical systems and thus in many cases requires the use of systems engineering. Systems engineering describes the more interdisciplinary development of complex technical systems through systems analysis, requirements analysis, and systems development.
The engineering tools, or development methods and IT solutions, needed for digital engineering all interact with one another. They form highly complex tool chains that are in a constant state of flux. Here, it is important that data transparency and continuity be ensured across all IT systems. The aim is therefore to integrate all software and system development solutions company-wide and create an end-to-end IT landscape for development teams.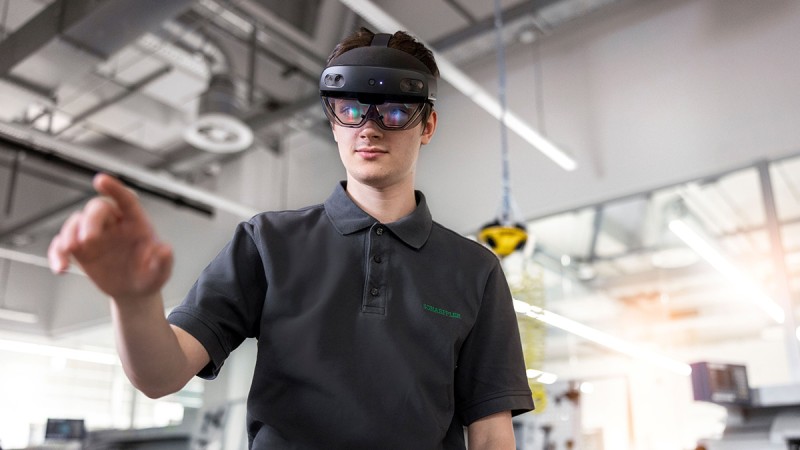 Digital value chain and end-to-end processes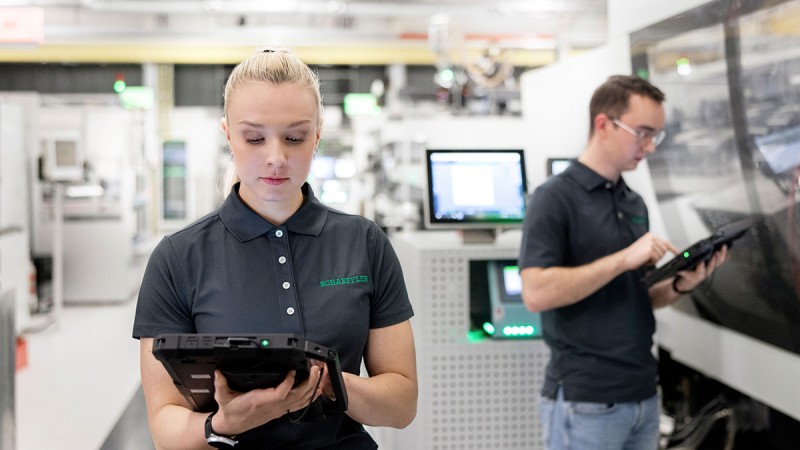 The classic value chain is becoming a digital value chain. With this, the speed and flexibility with which developments can be responded to are increasing and experts are being given the opportunity to make better, data-driven decisions. For this, end-to-end integration of processes with seamless and secure data and transaction flows is being implemented – both within the company and between the company and its business partners. Data transparency, traceability, and access – i.e., data continuity – are indispensable for systems development.
The digital twin
One element of digital engineering is the production of digital twins. A digital twin is a virtual representation of a real object such as a product, a plant, or a system. It is a digital copy that maps all important properties and behaviors of the real object. Ideally, the digital twin covers the entire life cycle from development through production to operation and the learned services and updates constantly based on real-time data with which it is supplied.
A digital twin can be used for comprehensive simulations and analyses, including those powered by artificial intelligence. Engineers can use digital twins to simulate various scenarios and designs even before they make physical prototypes. This saves time and money. A digital twin enables continuous monitoring, analysis, and optimization of a product in operation. It also provides feedback about the development process.
A digital twin bundles all the relevant information for development and manufacturing in the product model. With it, Schaeffler can develop products and optimize processes according to the actual requirements in practice. This is sustainable and lowers costs.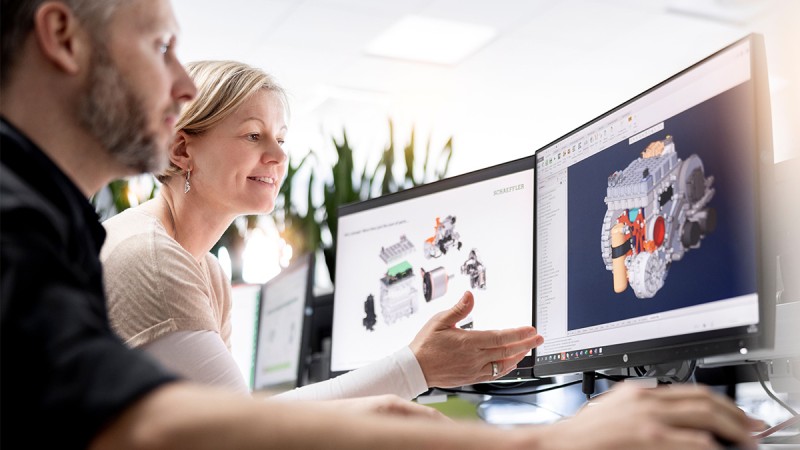 Agile Organisation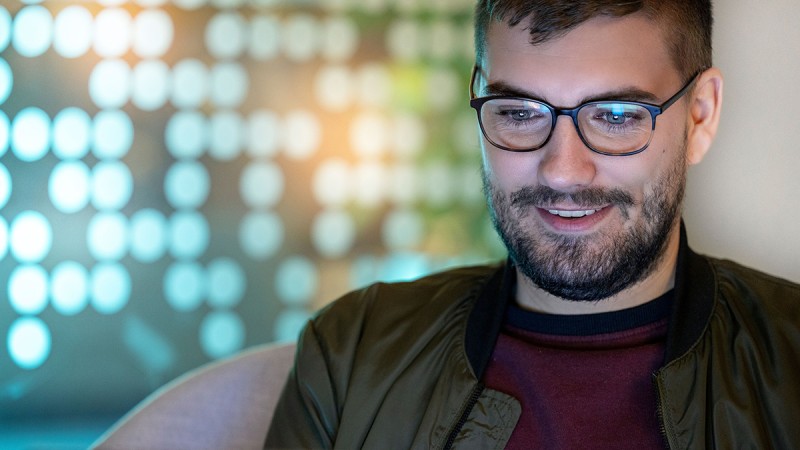 Digital engineering isn't just about the use of digital methods and tools. The organization also adapts to the changing environment. There should be an integrated working environment for all employees that extends through the entire development process. End-to-end, synchronized IT systems simplify workflows, increase efficiency, and ensure a high data quality.
The basis for establishing these work processes is a solution-oriented, agile organization with fast and close coordination between the members of all development areas. Every role in the development processes has a digital workspace, with all of them together forming the tool chain, for example, in product lifecycle management (PLM), covering every aspect of a product's life cycle – from idea to recycling.
Schaeffler is partnering closely with PTC to achieve digital transformation in the area of product development. Among the services that Schaeffler relies on are the CAD and product lifecycle management solutions from PTC. These engineering applications are essential for the introduction and further development of the digital twin, particularly for the purposes of visualization in 3D models, which Schaeffler also uses for augmented reality projects.
Read more about our digital ecosystem here: Partners for Schaeffler
Share Page