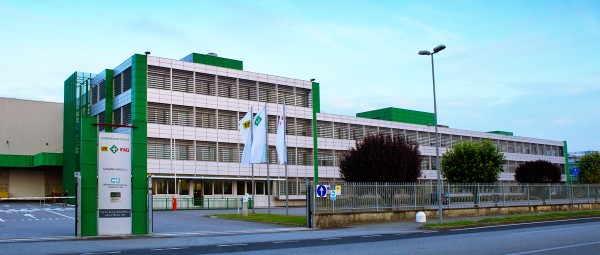 "From Momo to the World"
On the one hand, Italy is the second most important European sales market for Schaeffler's Industrial division. On the other hand, a large proportion of the products manufactured by Schaeffler Italy are shipped abroad. As a result, half of all cars worldwide are equipped with Schaeffler components originating from the Italian town of Momo.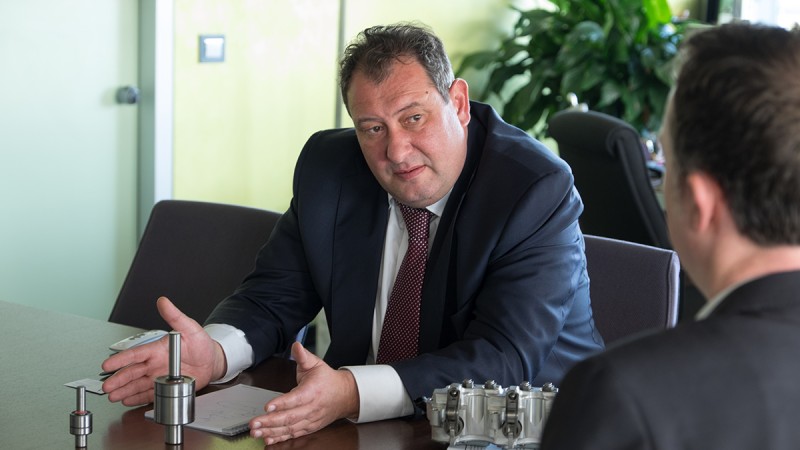 Machine construction in Italy
More than two thirds of all machines manufactured in Italy are exported. Domestic consumption has also begun to rise again in recent years. Peter Schardig, who is responsible for Schaeffler's business in the whole of southern Europe as well as Italy, even sees disproportionately high growth opportunities for Schaeffler, and particularly wants project business to be encouraged.
Opportunities in project business
An example of this project business is our collaboration with Cimolai Technology. This family-owned Italian company, which is based near Padua, supplied the bearing technology for the floodgates of the new Panama Canal and called on Schaeffler's rolling bearing expertise. Schaeffler bearings are used in the track and guide rollers that guide the lateral opening motion of the floodgates, for example.
Italy's exports include more than just pasta and ham – they also include machines and equipment for food and beverage production worldwide. These are often special machines that perform highly-specialized tasks in the mass production of a specific product, such as bars of chocolate. However, improvements are also set to be made to the logistical processes in business with standard ("catalog") products.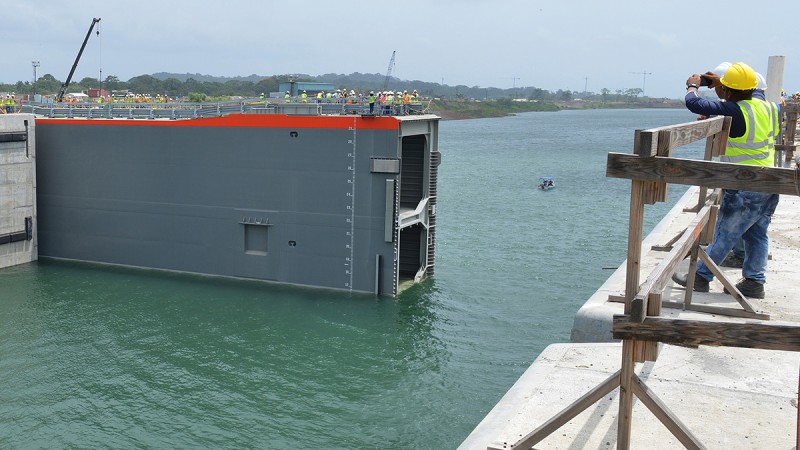 State-of-the-art warehouse in Carisio
The Schaeffler Group's European Distribution Center was officially put into operation in May 2016. It is situated in Carisio, in the Piemont region between Milan and Turin.
The most modern warehouse supplies products to all customers of the company's Industrial Division in southeastern and southern European countries, and in particular the important Italian market.
Because the inventories are managed locally, production can be better adjusted to suit demand, which will make transport distances and delivery times shorter.
The warehouse itself is suitable for modular extension, making its design sufficiently spacious for customer requirements in the long term.
Half of all cars worldwide are equipped with Schaeffler components
The high concentration of sporty brands like Ducati, Ferrari, Lamborghini, and Maserati in the country's Emilia-Romagna region makes it unlike any other in the world. What fewer people know, however, is that half of the world's automobiles are equipped with Schaeffler components from Momo, a small city with just 2,700 inhabitants to the west of Milan. This is the headquarters of Schaeffler Italy, where bearings and shafts for water pumps have been in production since 1996. Worldwide production of these high-precision components, which are also manufactured at plants in China and the USA, amounts to around 40 million per year.
Bearings and shafts for water pumps
The engine would quickly overheat without the coolant pump. Schaeffler develops and produces the drive shaft and the outer ring that is mounted on it, which is matched to the pump housing. There must be no clearance between the components, as they would otherwise not operate reliably for several hundred thousand or, in the case of trucks, more than a million kilometers. At the same time, the water pump is required to do its job while remaining inaudible. Consequently, minuscule precision machining tolerances are compensated by measuring every single component – with micrometer accuracy – after the hardening process. The shaft and outer ring are then divided into ten size categories and then paired together by a fully-automated robot.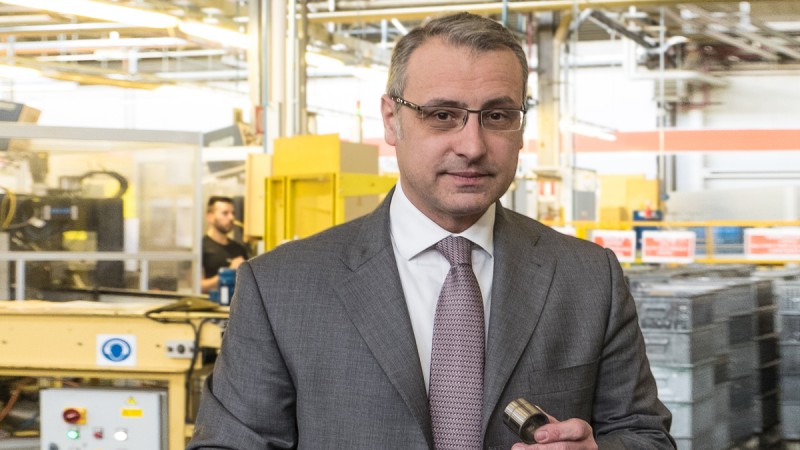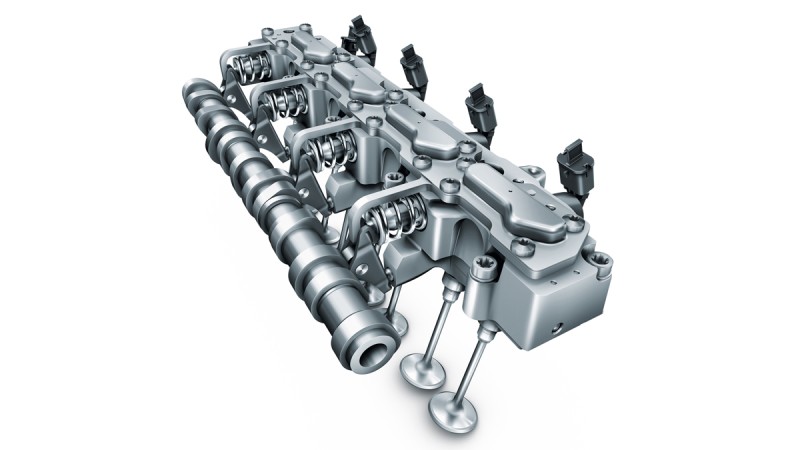 Fully-variable hydraulic valve control system
And then of course there is Fiat Chrysler Automobiles, a global company that now has its headquarters in the Netherlands but still operates important development centers in Italy. "Fiat Chrysler Automobiles is highly innovative" says Schardig of the company – a customer for whom he is often personally responsible. This is clearly demonstrated in the field of valve control solutions, where FCA was the first manufacturer to implement Schaeffler's fully-variable UniAir system. This system is now used in numerous Chrysler models. "In the USA, which is a tough market for diesel vehicles, a higher level of flexibility with regard to mixture formation is particularly important in fulfilling the country's increasingly stringent CO2 regulations", says Schardig. The system known as "MultiAir" at Fiat is also used in the Giulia, a promising new vehicle from the Alfa Romeo brand. The old Italian adage about beautiful cars certainly rings true here: Che bella macchina!
Share Page