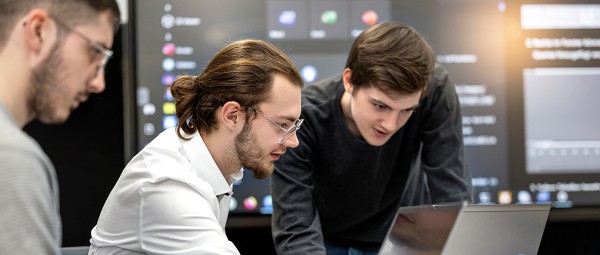 Low-code accelerates digitalization
Demand for custom digital solutions continues to grow and, with it, the need for cost-effective applications that are fast to implement and don't depend solely on experienced software developers. The solution is low-code, which enables people with no software development experience to quickly automate routine processes.
The benefits of low-code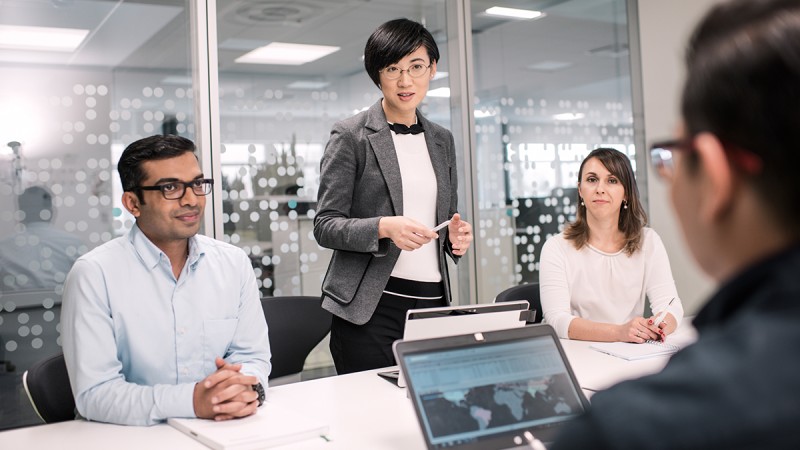 Low-code technology enables employees from all backgrounds to be part of the digital transformation and create their own digital solutions. While some level of technical knowledge is obviously an advantage, even non-programmers can use low-code platforms to build automated applications.
These platforms also offer standardized building blocks that can be used to create apps in the shortest possible time. In fact, in many cases the development period can be reduced from several months to just a few days or weeks.
Drag and drop – and done
The major advantage of low-code platforms is their user-friendly graphical interface, which makes it easier for users to develop and configure software. Whereas traditional software development is all about hand coding, low-code uses visual tools, allowing users to create almost any type of application using intuitive, user-friendly drag-and-drop functionality.
Another reason why applications can be built and deployed more quickly is that low-code can reuse existing applications as well as build new ones. Reusing elements that have already been tested in terms of functionality and security makes the development process both quicker and more efficient. The standardized development environment also means that apps can be scaled more easily, and their functions quickly extended as and when required.
Saving time with automation
Digital solutions are key to our digital transformation. Having highly automated applications for various use cases enables Schaeffler to work with even greater efficiency, innovation, and agility. Low-code technology opens the way for even more employees to be part of the digital transformation and implement their ideas for time-saving apps. That's why it's part of the execution program under the Schaeffler Roadmap 2025.
Employees from all backgrounds, even those with no IT skills, can complete a citizen developer course and start developing their own solutions. And with business-side users empowered to create their own applications more or less independently, software development specialists can be freed up to focus on more complex tasks.
There are a number of low-code platforms that employees can use to develop low-code software. And when it comes to choosing the right one for the job, the low-code Center of Excellence (CoE) is there to help. The purpose of the CoE is to promote the use of this technology throughout the company. It consolidates low-code resources and information and makes it available company-wide.
Low-code platforms in use
Mendix and the Microsoft Power Platform are among the leading low-code development platforms, and both are available to Schaeffler employees.
The aim of the Mendix platform from Siemens is to accelerate the entire application development process. From ideation and development through to actual deployment in the company, developers of varying experience levels can create custom applications without having to write a single line of code.
Microsoft's Power Platform combines several low-code software applications, including Power Automate, Power BI, and Power Apps. With this tool, the user interface of the target application can be visually modeled, drawing on concepts familiar from the Office suite. This is because the configuration provided has connectors for Office 365 – meaning that users can create new apps with various data connections or simply customize existing templates.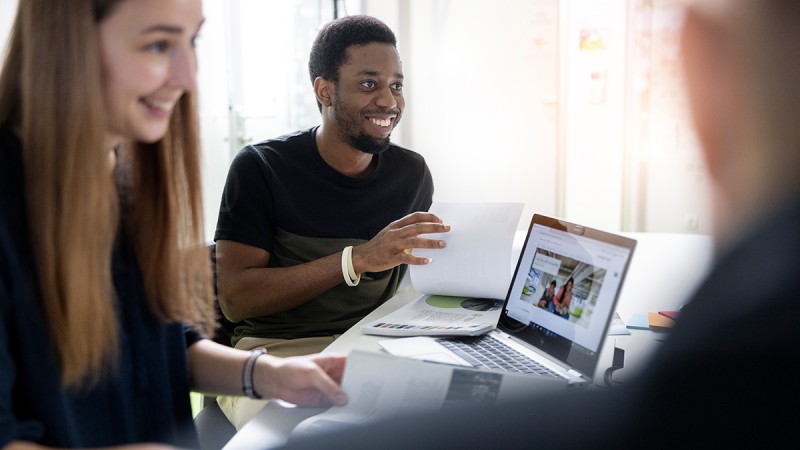 Schaeffler is offering workshops, hackathons and virtual events to all its employees, so they can familiarize themselves with low-code technology. This will enable more and more employees to see the possibilities the technology offers and improve their ability to create low-code applications.
Schaeffler has run a number of hackathons in partnership with Siemens. The aim of these workshops was to work collaboratively on finding solutions for real-life problems that employees had encountered, to learn from others, and to share insights.
Further information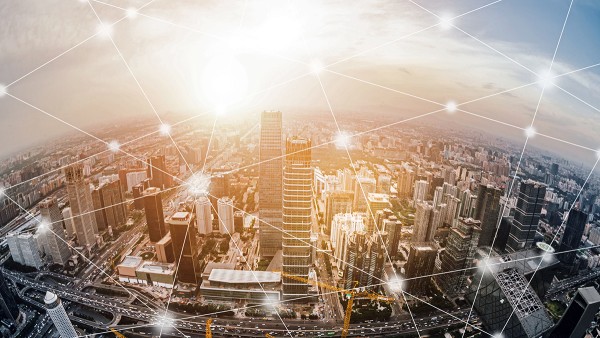 Digitalization stories
Would you like to know how Schaeffler is driving forward the digital transformation? Find out more in our stories about digitalization.
Share Page