CO₂-efficient drives and chassis systems
Schaeffler presents innovative solutions for sustainable mobility at Auto Shanghai 2023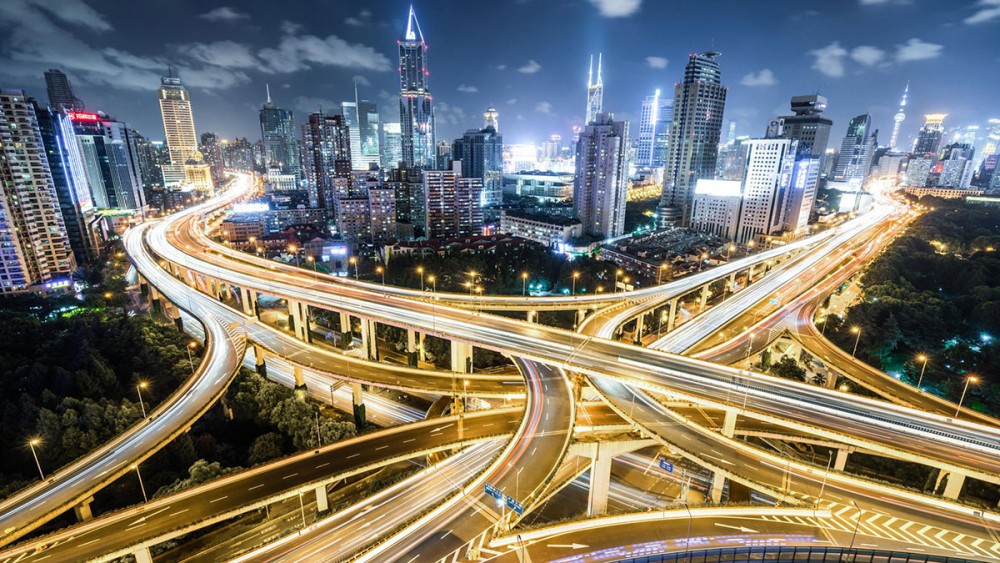 2023-04-18 | Shanghai
Schaeffler innovations are the driver of sustainable mobility shown at Auto Shanghai 2023 (booth: 2.2H /2BD005)
Highlight exhibits for electrified mobility include 800V electric axles, e-motors, and an integrated thermal management system
Intelligent mechatronic and chassis solutions demonstrate Schaeffler's commitment to safer and more comfortable driving
Schaeffler is increasing its localization in China and is committed to become the preferred technology partner
For Schaeffler, the changes in the market and technology environment being ushered in by the increasing automation and electrification, along with the growing importance of sustainability, will serve as growth drivers in the years ahead. Under the motto "Energizing the Next Generation", the automotive and industrial supplier is highlighting its latest components and systems for CO₂-efficient drives and innovative chassis technology at Auto Shanghai 2023 (2.2H /2BD005). "China's automotive industry is in a phase of fast-paced development, especially when it comes to electrification and automation of vehicles," said Matthias Zink, CEO Automotive Technologies at Schaeffler. "With our comprehensive portfolio of innovative products, cutting-edge technologies and an increasing localization in China the market potential for Schaeffler is tremendous." Schaeffler offers a broad automotive technologies portfolio in China, maintaining ten manufacturing sites, two R&D centers, and employing some 13,000 associates.
High-efficient solutions for electric mobility
The global transition toward electrification is accelerating. Aiming to become a technology leader in electrified mobility, Schaeffler is speeding up its development in this area with an increasingly expanded product range. In 2022, Schaeffler acquired electromobility projects amounting to five billion Euro. "Schaeffler is strategically well positioned in electric mobility, the growing volume production orders show that we have been successful in this area," said Matthias Zink. With decades of technical expertise in powertrain development, Schaeffler provides a comprehensive mix of innovative solutions from components to the entire systems that can be tailor-made to meet customer's needs for all types of vehicle electrification.
At the Shanghai auto show, Schaeffler is presenting an extensive range of electromobility products, from electromobility bearings, actuators, e-motors through to hybrid modules to pure electric drivetrain systems. For the increasingly growing 800 V applications, Schaeffler offers a new and innovative oil-cooled 3in1 electric axle as well as an 800 V twin-drive coaxial e-axle. The latter uses the latest silicon carbide technology and can deliver very high performance with peak power of over 600 kW and peak wheel torque exceeding 7,200 Nm, while the size is very compact with axial length of less than 600 mm. Also on display is the 4in1 electric axle with increased efficiency through integration of electric motor, transmission, power electronics, and thermal management in one complete system. Other highlight exhibits include Schaeffler's high-efficient e-motors, fuel cell solutions, and an integrated thermal management system. First time in a single system, the integrated thermal management solution from Schaeffler further enhances efficiency with less parts and optimized flow control to deliver significant increases in range of electric vehicles.
Innovative solutions in chassis applications
With the key technologies and products in mechatronics and intelligent chassis applications, Schaeffler is accelerating its business development in intelligent driving with growing mass production projects. First example is Schaeffler's first rear-wheel steering system. This year will also see the start of production of Schaeffler's in-wheel electric motors in China. No less than three manufacturers of compact municipal vehicles are gearing up to incorporate this product into their production lines in the coming months. With unparalleled advantages in terms of space utilization and maneuverability, Schaeffler's in-wheel drive is an ideal solution for autonomous driving and future urban mobility.
Other highlight exhibits at the Schaeffler booth include a force-feedback handwheel actuator that is presented at the show for the first time. This mechatronic solution replaces the conventional steering wheel and mechanical steering column, therefore reducing the amount of space required for the steering system. The wheel can be stowed in the center console when in (semi-)autonomous driving mode, opening up new possibilities for the design of vehicle interiors. Combined with a mechatronic actuator on the steering gear, it provides completely steer-by-wire functions. Visitors at the Schaeffler booth can experience the advantages of this innovation at an interactive simulator. Schaeffler is also showing a variable damper system, a new mechatronic solution with larger damping force adaptive range to improve vehicle dynamics and performance.
Solutions for commercial vehicles: focusing on emission reduction, electrification, and intelligent driving
The long-term goal of carbon neutrality is posing significant challenges to the automotive industry, especially the commercial vehicle sector. At the show, Schaeffler is presenting its solutions to tackle this challenge by focusing on emission reduction, powertrain electrification, and intelligent driving for commercial vehicles. These include an 800 V e-motor with Schaeffler's wave winding technology, 800 V power electronics system with silicon carbide semiconductor technology, as well as an electrohydraulic steering system. The electrohydraulic steering system is specially designed to steer the front axle of commercial vehicles. It comprises a hydraulic unit and a power pack. The system can support level 2 and higher-level autonomous driving functions for commercial vehicles. During the exhibition, Schaeffler signed a production cooperation agreement with Zhijia, a leading provider of intelligent driving truck technology. Schaeffler will start the production of its electrohydraulic steering system in China that will be first installed in trucks that are equipped with the autonomous driving platform by Zhijia.
Schaeffler is strongly committed to China's market and customers
Since its investment in China in 1995, Schaeffler has become an important supplier and business partner in the automotive sector with continuous investment in production and R&D in China. This can be proved by a growing number of innovative products that have been or will be produced in China, such as electric axles, hybrid modules, in-wheel drives, intelligent steering systems and more. Furthermore, Schaeffler is further expanding its Anting R&D center as well as the new manufacturing base in Taicang. "The Chinese automotive industry has shown great potential created by the major development trends like electrification and intelligent driving," said Dr. Chen Xiangbin, President Automotive Technologies of Schaeffler Greater China. "At Schaeffler, we are continuously strengthening our technological innovation to develop products that are both technologically advanced and cost-effective, and with our deeply localized capabilities, we can flexibly respond to our customers' needs and create values for them."
Forward-looking statements and projections
Certain statements in this press release are forward-looking statements. By their nature, forward-looking statements involve a number of risks, uncertainties and assumptions that could cause actual results or events to differ materially from those expressed or implied by the forward-looking statements. These risks, uncertainties and assumptions could adversely affect the outcome and financial consequences of the plans and events described herein. No one undertakes any obligation to publicly update or revise any forward-looking statement, whether as a result of new information, future events or otherwise. You should not place any undue reliance on forward-looking statements which speak only as of the date of this press release. Statements contained in this press release regarding past trends or events should not be taken as representation that such trends or events will continue in the future. The cautionary statements set out above should be considered in connection with any subsequent written or oral forward-looking statements that Schaeffler, or persons acting on its behalf, may issue.
Publisher: Schaeffler AG
Country: Germany
Share Page