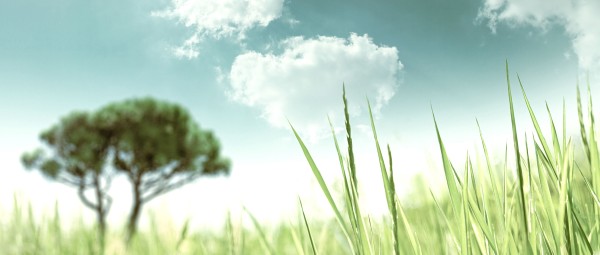 Schaeffler one of the 50 Sustainability & Climate Leaders
We see sustainability as an essential part of our DNA and have firmly embedded it into our values. Having convincingly passed the UN's selection process, we have now been chosen to represent the automotive and industrial supplier industry in the German-speaking region (Germany, Austria and Switzerland) as one of the UN's 50 Sustainability & Climate Leaders. We see this both as an acknowledgment of the work we have done to date and an incentive to continue to rigorously pursue this course.
Sustainability is part of our DNA
We pioneer motion to advance how the world moves. In doing so, we go above and beyond the regulatory requirements, because we have embedded sustainability into the bedrock of our identity. In our video clip for the 50 Sustainability & Climate Leaders Initiative we explain how we put all facets of sustainability into practice at Schaeffler's various divisions.
50 Climate & Sustainability Leaders: What does sustainability mean to us?
As a family company, we consider it especially important to ensure that subsequent generations can have a future worth living. We can only achieve sustainability through responsible actions and long-term thinking. This is why, as part of the sub-program "Sustainability & Engagement", this issue is a key component of our "Roadmap 2025" corporate strategy. You will find more detailed information about sustainability at Schaeffler in our online Sustainability Report.
Against this background, we see Schaeffler's selection by the United Nations (UN) and Bloomberg as one of the 50 Sustainability & Climate Leaders to be an acknowledgment of our previous engagement in this area. However, we are also aware of the obligation associated with this accolade and regard our participation in the initiative above all as an incentive to further improve our sustainability performance. Only if we constantly work on ourselves can we make a difference. The development goals of the United Nations – the 17 Sustainable Development Goals (SDGs) – will continue to serve us as guidelines for our understanding of sustainability. We are consciously contributing to 11 of these 17 goals through our sustainability activities.
The 50 Sustainability & Climate Leaders Initiative was established by the United Nations and Bloomberg. It serves as a platform for leading international companies from various sectors that are engaged in the fight against climate change and committed to achieving the 17 SDGs of the United Nations. In our press release you will find further information about Schaeffler as one of the 50 Sustainability & Climate Leaders.