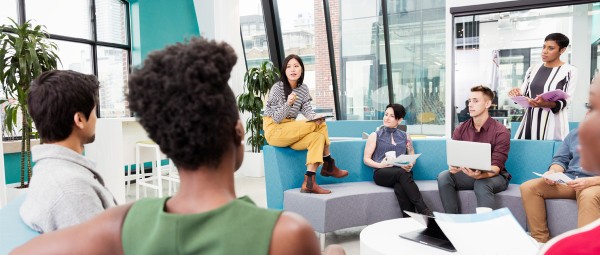 Equity + KPI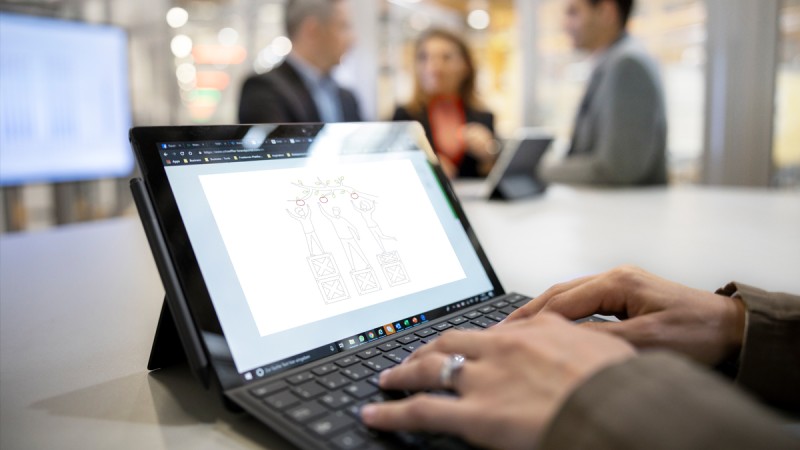 Projects can only succeed in companies if they are managed sensibly and consistently. Diversity & Inclusion is no exception. It is not enough to increase diversity and leave inclusion to chance. In order to meet the associated requirements, Schaeffler relies on the concept of "equity", among other things.
What is equity?
Inclusion means the removal of barriers, discrimination, and exclusion of different groups. The goal is to enable equal participation. Therefore, transparency and attention to what is necessary are called for.
But what is necessary? Is it fair to treat people differently? Yes, it is! Offering a healthy-looking young person a seat on public transport is unusual. Doing the same favour for older or impaired people, however, is considered good and right. And barrier-free building is not preferential treatment either, but the only way to ensure equal participation. Equity focuses on equal opportunities rather than absolute equal treatment.
Although inclusion is being increasingly practised in companies and in society, equal opportunities often fail due to outdated role models or outmoded organisational structures. For this reason, we consider targets for the composition of teams or in management levels as a necessary interim solution. It is not enough to increase diversity in the team. The advantages of diversity only succeed with inclusion.
For women in top management, Schaeffler has therefore set itself the goal of filling at least 20 per cent of the positions in the two levels below the executive board with women by 2025. We are currently at 15.5 per cent (January 2022).

Schaeffler in figures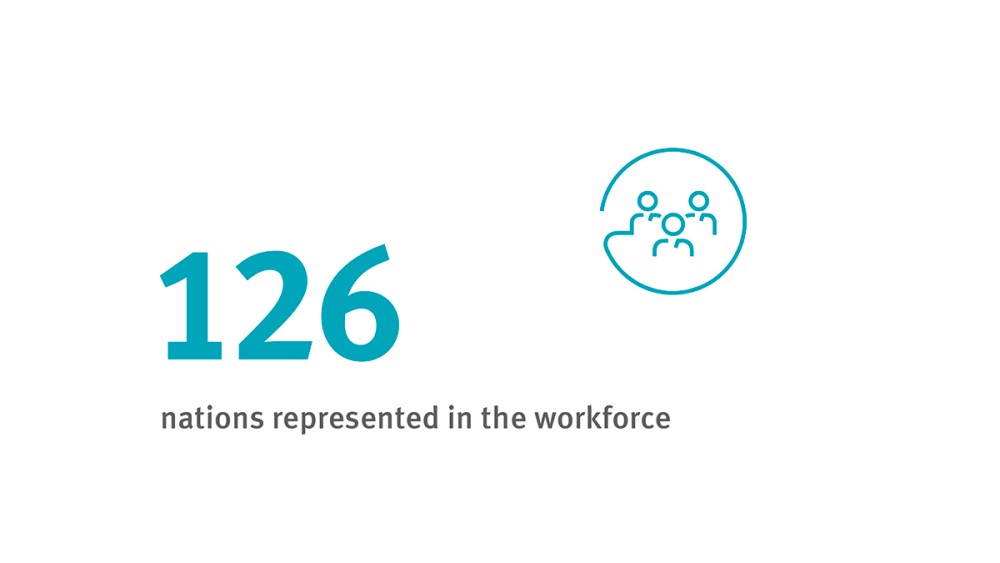 Contact person team Global Diversity & Inclusion
Ideas, suggestions and experience reports help us to improve and implement suitable measures. We will be happy to answer your questions about Diversity & Inclusion at Schaeffler.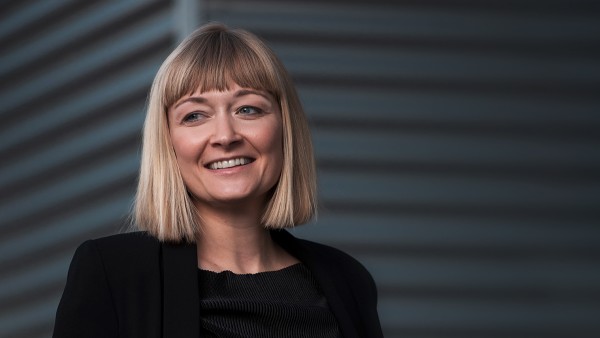 Nicole Knaack
Global Diversity & Inclusion
Nadine Ilgenstein
Global Diversity & Inclusion
Schaeffler AG
Industriestraße 1-3
91074 Herzogenaurach
Germany
Complaints mechanism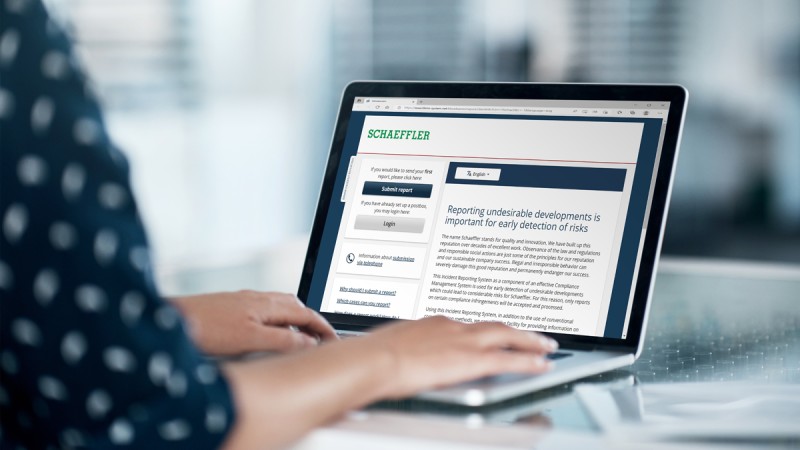 We encourage our employees and third parties to share ideas and suggestions for improvement. It is also everyone's responsibility to report possible violations of policies or laws.
Equal Treatment and Diversity Bodies
For our employees in Germany, each location has an Equal Treatment and Diversity Office. Trained colleagues help to assess questionable situations and behaviour - they inform, advise, mediate and offer help with problems.
We encourage employees outside Germany to use our whistleblowing system in case of discrimination or to contact the regional or global D&I or human rights representatives in case of structural unequal treatment.
Whistleblowing system
Our whistleblowing system is an additional way to report compliance violations without revealing your identity. It is accessible worldwide in 20 languages, online or by telephone and 24/7. It is open not only to employees but to any persons associated with Schaeffler.
The whistleblowing system is part of an effective compliance management system. Its primary purpose is the early detection of undesirable developments that could lead to significant risks for Schaeffler. For this reason, only reports of specific compliance violations are accepted and processed.
Share Page