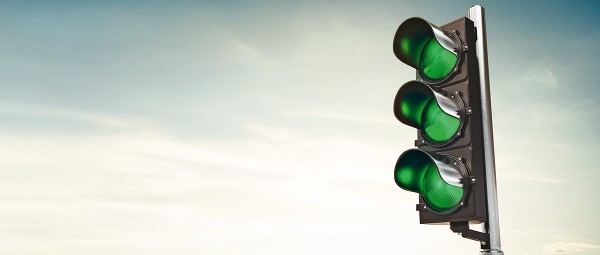 We pioneer motion
We want to shape the future of motion in cooperation with our customers, partners, and society. That is what drives us and expresses our identity.
CEO Klaus Rosenfeld explains the Roadmap 2025.
Dear Ladies and Gentlemen,
Our corporate strategy has been further developed in 2020 in order to continue the ongoing transformation of the Schaeffler Group in a future-oriented and targeted manner. The revised "Strategy 2025" is designed to build on the company's strengths, thereby further sharpening its corporate profile and positioning itself as being more focused and efficient in the individual areas of business. There is no question that our customers and their needs will remain the center of all business activities. On this basis, we think that we are very well equipped to continue our journey and to pioneer motion in a sustainable way. Read on and see for yourselves.
With best regards
Klaus Rosenfeld
Chief Executive Officer Schaeffler AG
WHY WE EXIST: OUR PURPOSE
WE PIONEER MOTION TO ADVANCE HOW THE WORLD MOVES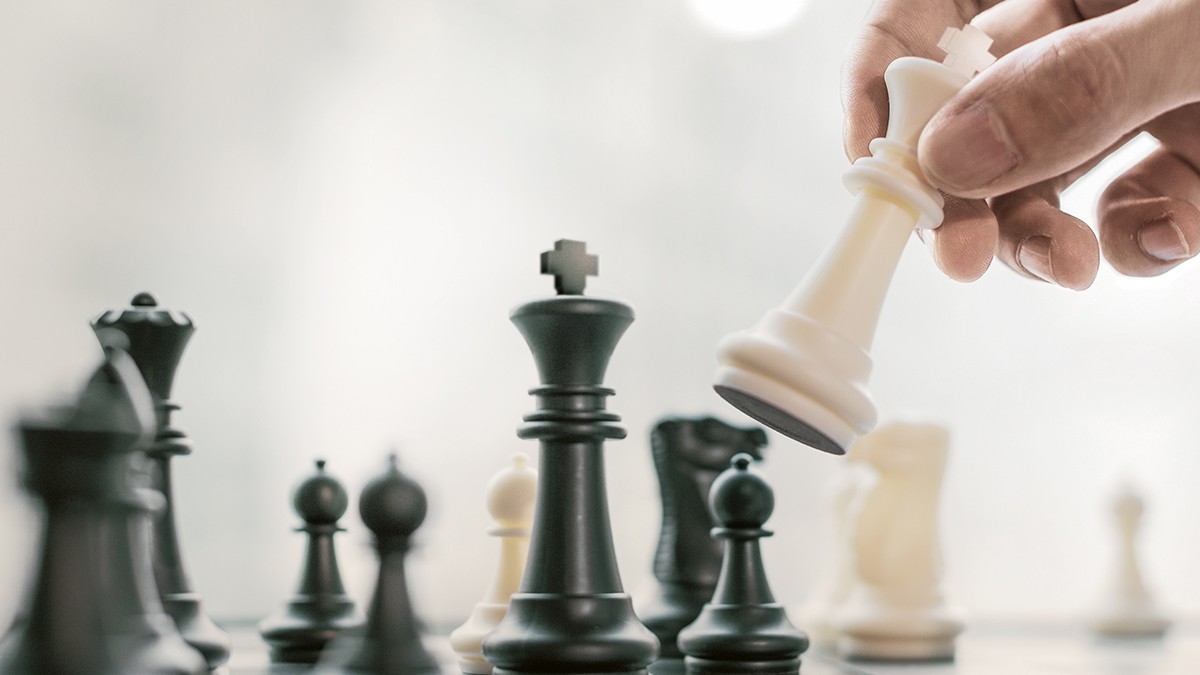 Motion is a key factor for successfully meeting our global challenges. Our success will depend largely on our ability to rethink and produce pioneering solutions for motion and mobility. The invention of the cage-guided needle roller bearing put Schaeffler at the forefront of motion right from the outset. We design both rotary and linear motion, in automobiles, machines, wind turbines, and many other industrial applications.
This passion for technology and innovation has always been a core element of our DNA, and it is precisely this pioneering spirit, together with our courage and curiosity, that continues to drive us forward. The concept of motion involves more than just mobility. So, our mission goes beyond merely designing the "mobility of the future", particularly since, from a supplier's perspective, pioneering motion is about teamwork and partnership.
Our purpose in today's environment is therefore just as relevant as it was at the beginning of our 70-year history. It tells us why we are here, and how we respond to the global challenges of today and contribute to building sustainable value for our stakeholders and society as a whole. It also offers our people a sense of meaning and identity, particularly in times of major and constant change.
WHAT WE WANT TO ACHIEVE: OUR VISION
WE ARE THE PIONEERING MOTION TECHNOLOGY COMPANY THAT LEADS THROUGH INNOVATION, AGILITY AND EFFICIENCY.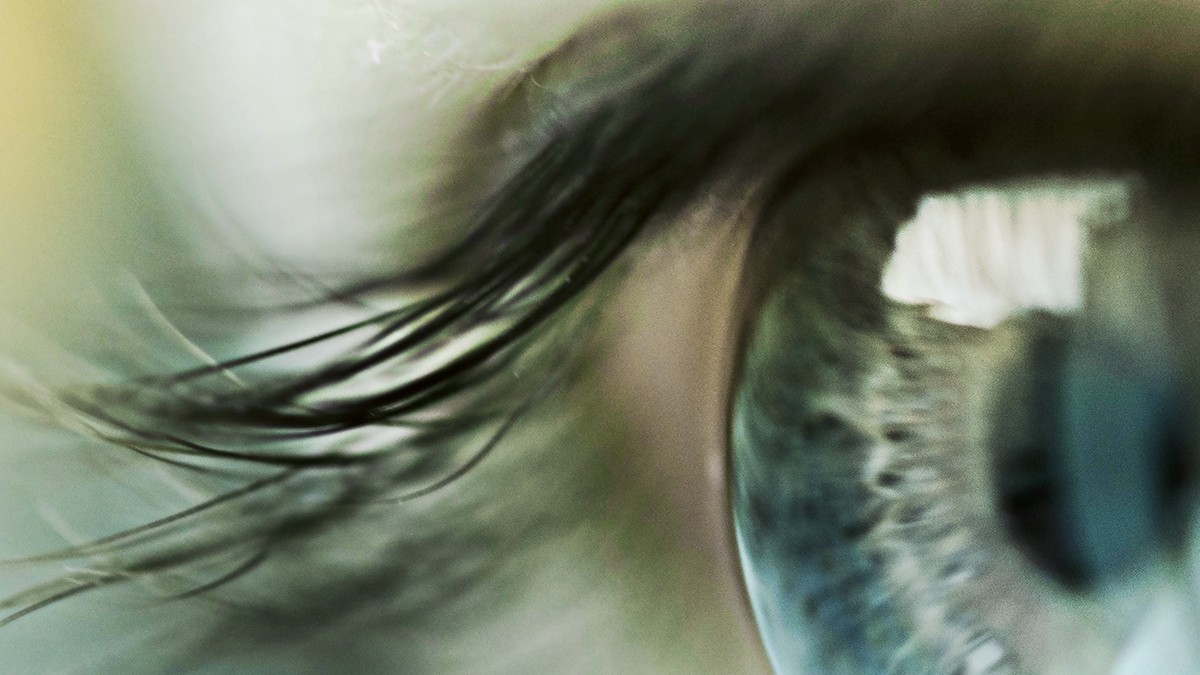 To remain a genuine pioneer in increasingly dynamic and complex environments with changing customer needs, we will have to keep developing as a company and become even more innovative, agile, and efficient, always putting our customers at the center of what we do. Our ambitious vision reflects this commitment. It forms the guiding principle for our company and defines the future direction for further developing and enhancing our organization. We have identified Innovation, Agility, and Efficiency as three strategic dimensions that are particularly critical for success in the global competitive environment.
For us as a technology partner, innovation means exploring new paths, thinking laterally, and shaping the way ahead. That applies to the development of our products and services as well as to new production processes. It is also just as relevant to processes and process flows and the overall area of IT. And as always, we focus on what our customers need from us. To this end, the implementation of our strategy is oriented towards eight defined innovation clusters – because all innovation ultimately comes down to successful execution.
Agility is an attribute that begins in the mind, not on a piece of paper. For us, agility means anticipating and delivering what our customers need. Agility means being adaptable, flexible, and able to work fast when required. We see continuous improvement, collaboration within flexible teams and project structures, and a high level of judgment as critical success factors for sustainable value creation in ever more dynamic environments.
For us, efficiency means managing our resources even better and more effectively than we do now. That applies to sales, our use of capital, and the further enhancement of our cost structures. To achieve this, we focus on generating revenues with superior products and services. Efforts to optimize our cost structure are based on our core competence of continuous process improvement. Disciplined use of capital in line with the strategy will be achieved by clearly structured prioritization in our investment decisions. That also includes our investments in training and professional development for our employees.
HOW WE ACHIEVE OUR TARGETS: OUR MISSION
WE DEVELOP AND DELIVER INNOVATIVE AND INTELLIGENT COMPONENTS, SYSTEMS, AND SERVICES THAT ENABLE SUSTAINABLE MOTION.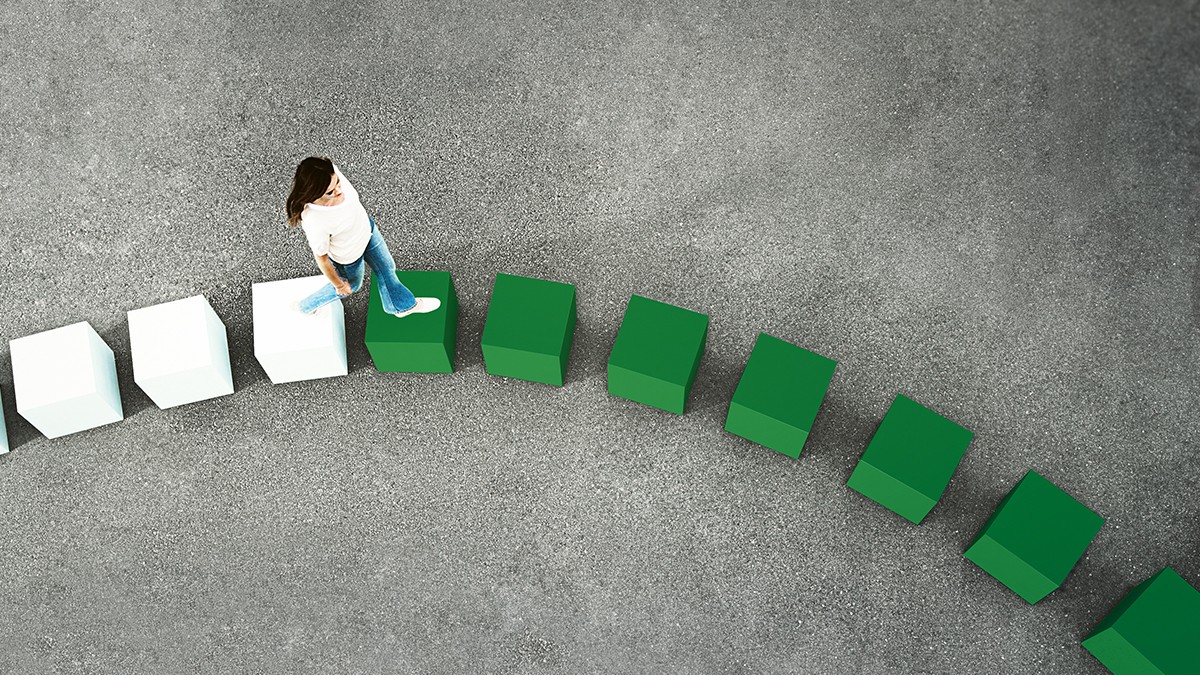 Becoming more innovative, agile, and efficient is hard work. Our formulated mission expresses how we realize our purpose, vision and strategic priorities. For decades, innovative and intelligent products have been the backbone of Schaeffler's success. We have a long-standing tradition of producing high-value components in large numbers, thereby contributing to the ongoing enhancement of how the world moves.
This was made possible by our unique strength, which is based on a combination of innovation, superior quality, system understanding, and high-precision manufacturing. As pioneer in the field of motion, we develop and produce innovative components, systems, and services to meet the key needs of our customers. Looking forward, we are committed to further expanding the customer service components of our range of products and services. This applies particularly to our automotive aftermarket business, but also to our industrial business.
By providing superior quality, we ensure fulfillment of our customers' requirements in terms of reliability, service life, and efficiency. Our comprehensive system understanding, which we have built up from close partnerships with our customers, enables us to develop, produce, and continuously optimize complex, individualized solutions. Our manufacturing expertise enables us to scale up and bring promising innovations onto the market within tight deadlines where required. We focus on our competitive advantages and build on our strengths to create sustainable value for our customers.
At the same time, as an integrated automotive and industrial supplier, we have special opportunities to realize synergies. For example, there are many different types of overlaps between the different business areas of our divisions. The use of the same materials and components, the application of the identical production technologies and the joint purchasing of raw materials are just a few examples of this.
In future, we will therefore be focusing even more closely on realizing cross-divisional economies of scale as well as economies of scope. To this end, we are aiming for increased technology and knowledge transfer between our divisions across all four regions. This should also result in considerable advantages for the ongoing development of our systems understanding and our group-wide market expertise.
The element that underlines our purpose and connects our wide portfolio of products and services is motion. With the further development of our positioning as 'The Motion Technology Company', we show the decisive role of Schaeffler products in the different aspects of motion.
WHERE WE WANT TO PLAY
Five focus areas
As part of our strategy development, we have identified five future trends that we consider to be particularly relevant to our business. These include sustainability & climate change, new mobility & electrified powertrain, autonomous production, data economy & digitalization, and demographic change. On this basis, five focus areas have been defined, which form the content-related framework for potential growth initiatives and thus specify our strategic investment fields. The focus areas are intended to support the efficient and long-term oriented use of resources and are designed to address the product and service offerings from all three divisions.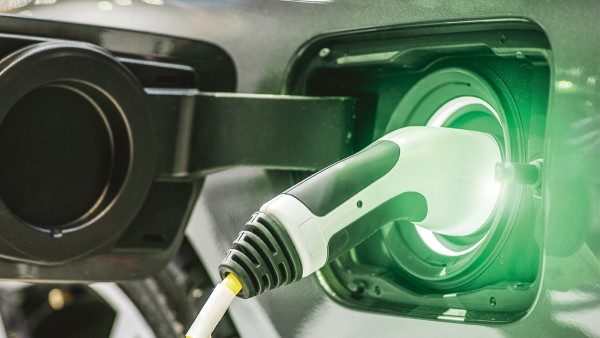 On the basis of increased environmental awareness and efforts to reduce carbon emissions, further accentuated by various emissions regulations, CO2-efficient drives play an important role in our automotive business. Our deep understanding of systems up to whole-of-vehicle level enables us to provide components and systems for all types of powertrains, and hence work with our customers to create CO2-efficient powertrain solutions. Our product portfolio extends from solutions for internal combustion engines to hybrid solutions and fully electric drive systems. We also plan to further develop our fuel cell expertise, from components and stacks through to systems level. Hydrogen technology will also become important for applications in our industrial business. Other focus sectors for our industrial business include two-wheelers, commercial vehicles, the rail business and aviation.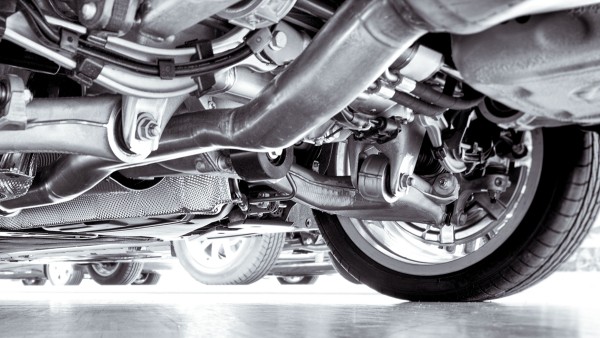 Our chassis applications activities are mainly driven by the trend towards new forms of mobility and the ongoing automation of driving functionalities along the path to autonomous driving. We will increase our activities at component and system level, particularly in terms of the required reliability and safety. This will include the further development of vehicle components and the development of innovative by-wire solutions for volume production. Innovative chassis applications within this focus area are not confined to the automotive business – think of autonomous guided vehicles in the logistics and goods transport sector, for example.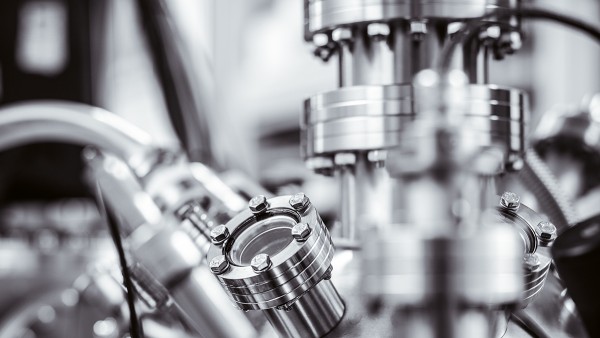 Industrial machinery & equipment
In view of the increasingly autonomous nature of production processes, we plan to offer our customers innovative mechatronic systems for the growing market for robotics systems. Our high-performance and accurate robot arm actuators are a good example. These feature compact electric motor technology, a coated sensor, and low-friction bearings with high wear resistance. Needless to say, our conventional components, whether for rotary or linear applications, will continue to play a leading role.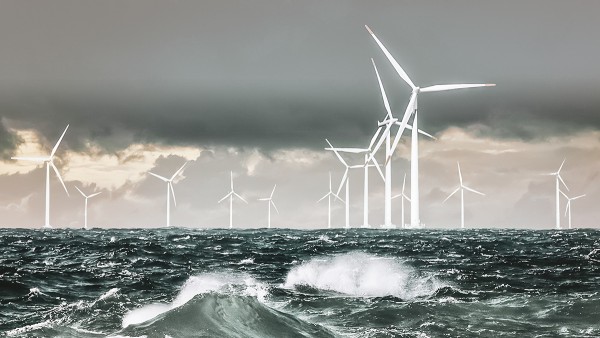 In the context of the major climate challenges the world is now facing, there is a growing demand for renewable energies all around the world. Schaeffler supports the increased generation of energy from renewable sources as a partner for the energy industry. From bearing solutions for wind power turbines to solutions for the solar and hydroelectricity sectors, we offer our customers a comprehensive product portfolio for making energy generation from renewable sources a more economic proposition. The "Renewable Energy" focus area is therefore also an essential part of our sustainability strategy across the board.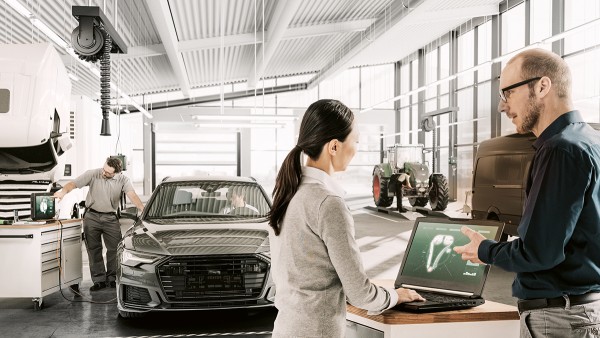 Aftermarket solutions & services
Given the advances being made in autonomous production, new mobility concepts, vehicle connectivity, and the increasing trend towards a data economy, services are becoming an ever more important part of our product portfolio. While industrial companies are getting real benefits from cost-efficient monitoring and service solutions (IoT) across an extensive portfolio of plant and machinery assets, the increasing technical complexity and connectivity of vehicles is driving demand for innovative repair solutions, developing new business models and support services. By supplementing our offer with data-driven services and innovative plug & play repair solutions, we are continuing our transition from component supplier to provider of systems and integrated solutions. We also plan to offer our customers holistic solutions, including access to in-vehicle data, through various forms of industry partnerships within the automotive aftermarket ecosystem.
Key strategic topics
Sustainability and digitalization are key strategic topics that will permanently shape the development of the Schaeffler Group and its markets, products, and customers. Digitalization offers considerable potential for new products and solutions, and Schaeffler is actively driving the company's transformation with digital solutions along the entire supply chain. In conjunction with our customers and partners, we will exploit the opportunities that digitalization presents to make value creation more agile, efficient, and, ultimately, even more sustainable.
HOW WE DEFINE OUR OFFERING
6 product families with motion as connecting element
Our future product and technology portfolio will be even more advanced to meet the complexity of customer demands. With our further developed positioning we focus on the element that combines our offering across the three business divisions and shows all the aspects of motion technology where Schaeffler plays a decisive role.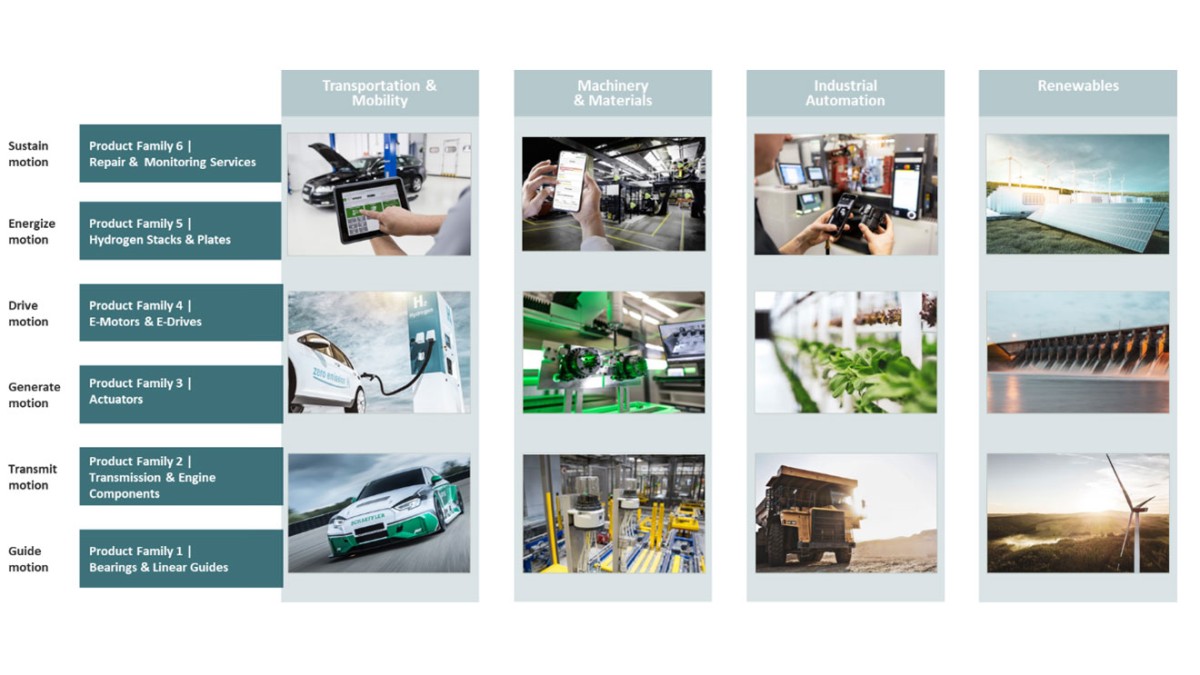 LEADERSHIP, VALUES & IDENTITY
Our leadership principles
Transparency is the basis for a trusting cooperation.
Trust is the prerequisite for good teamwork.
Teamwork is the key to success, internally and externally.
We are firmly convinced that a good leadership culture is one of the most important factors for our future success. That's because the successful execution of any strategy starts with our workforce and management team. We are therefore continuing to rely on: Transparency, Trust, and Teamwork. These are our three key leadership principles, which form the heart and soul of our leadership and organization model – the benchmark for all cooperation and collaboration within and outside the Schaeffler Group.
Through targeted measures, we promote the further development of our employees and managers, both on an individual level and collectively. For example, the "Schaeffler Academy" offers target group-oriented programs for new and further qualification for all locations worldwide and across all work areas and hierarchy levels. We are also paying increased attention to the topic of diversity by raising awareness of its high strategic relevance and making the resulting positive effects more visible. Closely linked to this is the promotion of cross-divisional and cross-functional collaboration in all regions.
The Schaeffler Group is a publicly listed family business, a company built on the strong values of its founders. Alongside a strong will to achieve success, the Schaeffler Group's corporate culture consists of its people's willingness and ability to challenge themselves, try new approaches, and take a long-term view. At Schaeffler, to strive for success is to strive for superior quality and first-class technology. We have distilled all these aspects into four core values: Sustainable, Innovative, Excellent, and Passionate. These values are the cornerstone of everything we want to achieve with our strategy.
We assume responsibility for the future of Schaeffler Group and coming generations. With continuity and a long-term view.
As pioneers we know: For (almost) every problem there is a solution. If not, we will create one.
We strive for the highest quality in everything we do. No matter where and when.
What drives us is curiosity, fascination for innovative technologies and the joint success with our customers.
The Schaeffler Group is a company with a unique identity – a company shaped by its founders, with a long history of success, a clear strategic orientation, and a strong commitment to deeply held values and principles. This identity has made us strong in the past and will make us even stronger in the future. We've summarized the defining features of our identity into eight points. They provide an overview of who we are and what we stand for.
1
We are the motion technology company
2
We want to be the preferred technology partner for our customers
3
We develop and deliver technology across six product families to guide, transmit, generate, drive, energize and sustain motion
4
We focus on CO2-efficent drives, chassis applications, industrial machinery & equipment, renewable energy, and aftermarket solution & services
5
We are a global company with local presence throughout the world
6
We combine innovation, superior quality, system understanding, and high-precision manufacturing into a unique strength
7
We manage with transparency, trust, and teamwork
8
We live by the values of a global family business
Our diverse and vibrant Motion Crew from around the world
The further developed positioning of Schaeffler as "The Motion Technology Company" aligns our positioning with a simplified presentation of our product and services offering. It is a crucial step for the future success of our company and can only be brought to life with the commitment of our entire organization. This is a decisive moment for our company as we take the next steps to secure our long-term success. Our employees, in cooperation with our customers, partners, and society, focus on the element that combines our offering across three divisions and come together as the Motion Crew.
Share Page