Schaeffler at the Hannover Messe 2018
April 23-27, 2018 | Hall 22, Booth D49
News from the Trade Show Booth
Schaeffler Puts Industry 4.0 into Practice
A look back at the trade show week

For five days, Schaeffler brought Industry 4.0 to life for visitors to the Hannover Messe. Check out our video to see the highlights of the trade show week, including some conclusions from Dr. Stefan Spindler, CEO Industrial at Schaeffler AG.

Autonomous pump monitoring and lubrication

Complete solution for reliable and fault-free operation: A water supply company uses a combination of the Schaeffler SmartQB condition monitoring system and the Schaeffler Concept8 lubricator for increasing machine reliability and making maintenance more efficient.

Maintenance 4.0 for Intralogistics

Condition-based maintenance system in Schaeffler's newest storage and distribution center: SmartCheck systems continuously monitor the machines critical for operation. Concept8 devices provide autonomous and requirement-based lubrication to the pallet conveyor and in-floor conveyor systems with specially developed lubrication pinions.

System integration via cloud-to-cloud communication

Cooperation with gearbox specialist ZF: The expert models developed by the two partners deliver more precise analyses and predictions of the gearboxes' condition based on real loads that occur during wind turbine operation. Cloud-to-cloud communication allows the gearbox manufacturer to integrate Schaeffler's expertise into his system.

Electric motors report their condition to the cloud

Online machine monitoring: A Dutch industrial service company equips its customers' machines with SmartCheck vibration measurement units made by Schaeffler that can connect to the cloud. With their help, the service company can use Schaeffler's digital "ConditionAnalyzer" service.

---

Industry 4.0 to the point

Four reference projects at Schaeffler's booth demonstrate how customers can add value and optimize their products and processes with mechatronics products and digital services supplied by Schaeffler.

Hannover Messe 2018 started - Pictures from the start of the show
Schaeffler at the Hannover Messe
Schaeffler Creates Industry 4.0 Packages for a Wide Range of Applications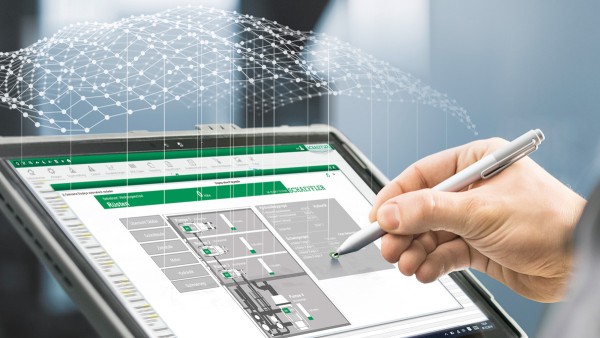 Whether it is in drive technology, logistics, or communal infrastructure – our solution packages make Industry 4.0 tangible. The broad range of possibilities on offer is illustrated by four reference examples that demonstrate how Schaeffler can assist customers in the implementation of intelligent maintenance. Our smart components and digital services are always perfectly matched to the specific application. This allows us to continuously optimize processes and increase machine availability.

Highlights
Taken Directly from Practice: Our specific 4.0 Solution Packages
Topics & booth
Press Kit & Schaeffler Event Guide App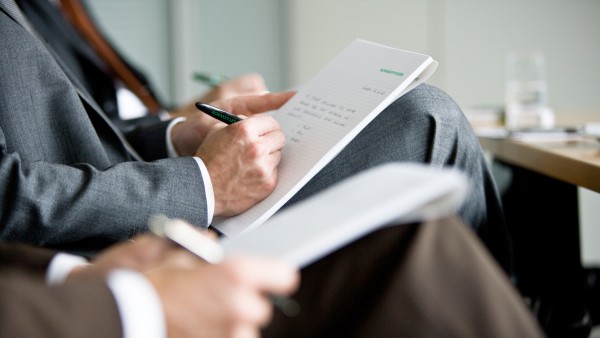 Press kit
An overview of all press releases about the Hannover Messe 2018 can be found in our press kit.
Topics
Schaeffler creates customized Industry 4.0 packages for a wide range of applications
Schaeffler DuraSense is now also available for linear recirculating ball bearing and guideway assemblies
Flanged housing units with service package for electric motors
A complete solution from Schaeffler ensures reliable pump operation
Event Guide App
The Schaeffler Event Guide app is designed to assist you during your trade show visit. Enjoy an interactive presentation of our products and an overview of the Schaeffler trade show booth.
Share Page