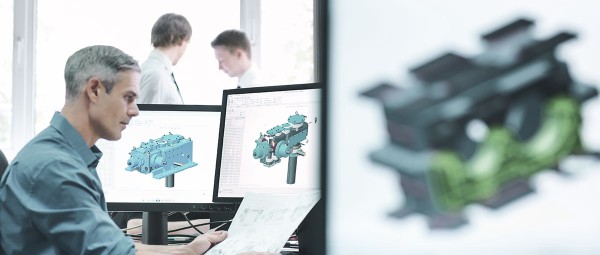 Creating added value together
The current megatrends of climate change, urbanization, globalization, and digitalization are constantly presenting the Schaeffler Group's automotive and industrial customers with new challenges. Schaeffler analyzes how the demands are changing due to these megatrends and develops innovative products for the demands of the future. At the same time, Schaeffler works closely with its customers and aligns its development work along their expectations.
Sustainability in concrete terms
Sustainable products and technologies
As a designer of excellent and sustainable technological solutions, Schaeffler faces rapid change in the drive sector. To this end, the company employs 7,991 people in research and development (R&D) at 20 R&D centers and other R&D sites.
Customer expectations are decisive for the Schaeffler Group's product development, service, and quality assurance. Accordingly, with its initiative "Customer Excellence" as part of the strategy "Agenda 4 plus One" Schaeffler is aiming to further deepen its understanding of customer needs and customer relationships.
The name Schaeffler stands for the highest quality. From this, the company derives the principle outlined in the corporate strategy "Mobility for tomorrow" to ensure outstanding quality and product safety requirements consistently and continuously across all application areas.
The products of the Schaeffler Group make a direct contribution to achieving the SDGs. For example, technical developments for electrically powered cars, scooters, e-boards and e-bikes encourage the development of "sustainable cities and communities" (SDG 11). Products in the field of energy chains, such as stationary batteries, also contribute to achieving this aim. In addition, they help to realize "sustainable and modern energy for all" (SDG 7).