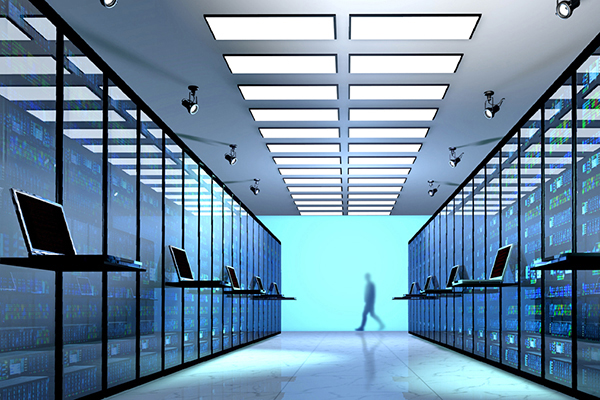 Schaeffler's Digital Ambassadors
Large volumes of data are generated in the machines and equipment in which Schaeffler components and systems are used. This makes the supplier an attractive employer for digital experts.
Man as motor
The Implementation of the Digital Agenda
Cars alert each other to hazards. Wind turbines schedule necessary maintenance work outside of windy seasons. Machine tools determine the order in which workpieces are processed so that the tools don't have to be changed as frequently. The Internet of Things is having a huge impact on mobility systems and industrial processes and enables new data-based business models. In order to come up with business models of this kind and to develop and strengthen the necessary skills required for this, Schaeffler's Executive Board has adopted a digital agenda. People from all business and corporate units are currently working on implementing this agenda. After all, even in the digital age and with increasing artificial intelligence, there is always a team of people behind any courageous and creative change.
The tribology expert
When Surfaces Deliver Data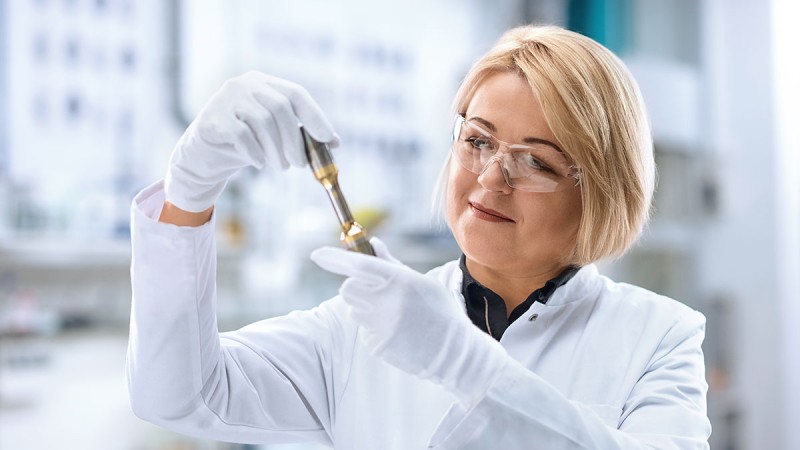 When it comes to reducing the friction of rolling bearings, plain bearings and other mechanical components, or to preventing corrosion, for example, digital methods have become an important tool for further optimization.
"The level of complexity has become very high", points out Dr. Joanna Procelewska, specialist in the principles of tribology at Schaeffler's Surface Technology Competence Center. "Thanks to the widespread collection of raw data and the intelligent interpretation of results, the energy efficiency of our components and systems can be further increased". Her next project is the development of a virtual "tribo-lab" in which the analysis of laboratory and field data regarding surface quality, lubricants, kinematics and geometries is complemented using data mining methods in order to make forward-looking statements for new products. Dr. Procelewska believes that people will by no means become superfluous, but rather that their load will be lightened thanks to virtual development methods. "This leaves developers and design engineers with the freedom to concentrate their resources on more complex issues", says the expert.
The production planner
Virtual Construction
Flexibility increases in production when equipment, workpiece carriers, and workpieces communicate with each other. "However, it is a mistake to believe that by putting just a few intelligent machines in a hall, everything will take care of itself", says Dr. Dennis Arnhold, expert for digital factory planning. In truth, the industrial revolution must be well planned.
In a factory working in accordance with Industrial 4.0 standards, all items and all processes must, if possible, be entirely reproduced digitally. This is why experts also talk about a factory's "digital twin". With its help, it is easier to use the data stream efficiently in subsequent operations. Arnhold explains his vision by saying that "it will not be long before we can visit every new factory even before the foundation stone has been laid by putting on VR glasses that will enable a virtual preliminary inspection of the new factory". Even today, 3D models are already supporting discussions between planners, product developers and management.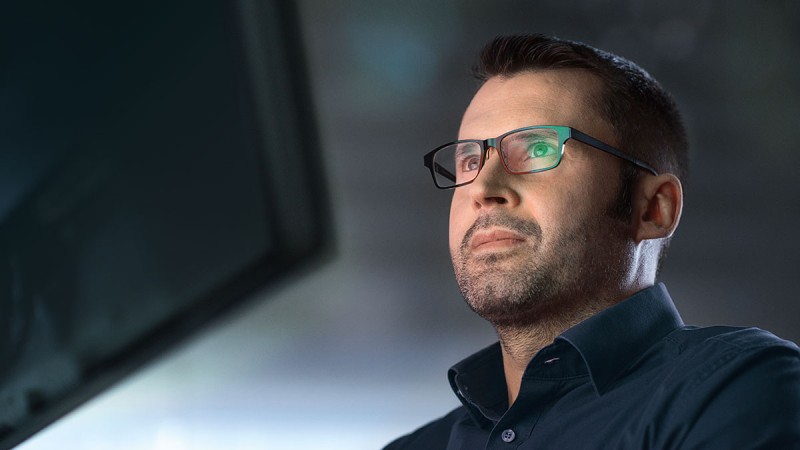 The data analyst
What Data Reveal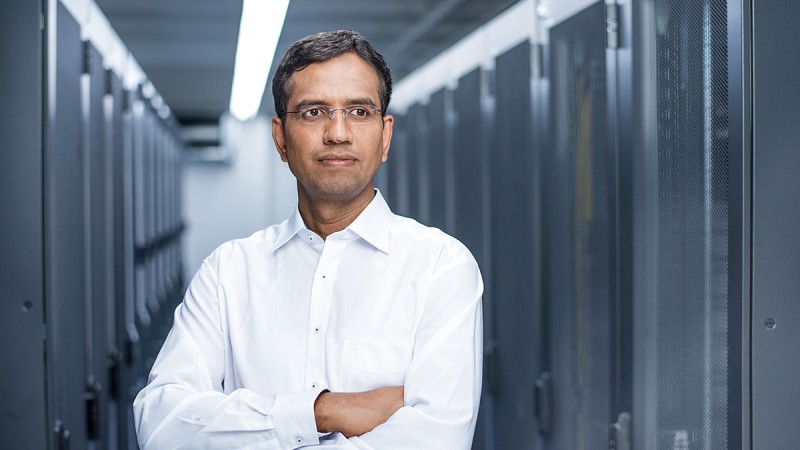 When it comes to complex technical operations the human mind is often limited with regard to the relevant interrelationships it can recognize. This is why experts like Dr. Pankaj Joshi, who has been working for Schaeffler's newly created digital sector since mid 2016, are focusing on machine learning.
The essence of machine learning is based on the fact that a computer is fed lots of data. With the help of multi-stage calculations carried out by so-called neural networks, the computer recognizes initial probabilities. According to Dr. Joshi, "The more data there is available, the higher the accuracy of the results will be". If the interrelationships between the design of a machine, the external conditions, and the loads occurring during operation are known, it is possible to provide even more precise predictions regarding failure probability with the help of learning algorithms. Maintenance intervals and even the machine control system can be precisely adjusted according to this information. Dr. Joshi believes that it is not the best calculation method but the best data that will decide who will offer the best products and services in the future.
The condition monitoring observer
Enabling Predictive Maintenance
"Something isn't quite right with this wind turbine." A few moments and mouse clicks later, Harald Reiners expresses his first suspicion: "Probably incipient bearing damage on the generator". The manager of Schaeffler's Condition Monitoring Service Team is sitting in the front row at the condition monitoring center in Herzogenrath. Directly across from him is a large screen displaying the data of an offshore wind farm in the North Sea. The machines' key values will be calculated based on vibration data that are measured on site by sensors and digitally transmitted to Herzogenrath.
In Schaeffler's online monitoring center – only a stone's throw away from the Dutch border – the data of more than 1,000 machines and equipment are brought together. Mr. Reiners believes digitalization creates great opportunities. "It allows us to be able to provide our customers with more precise information about how to operate machines or equipment", explains Mr. Reiners. He also believes that the next challenge lies in predictive maintenance, which provides a far-reaching look into the future.
The HR director
The Search for Experts and Talented Individuals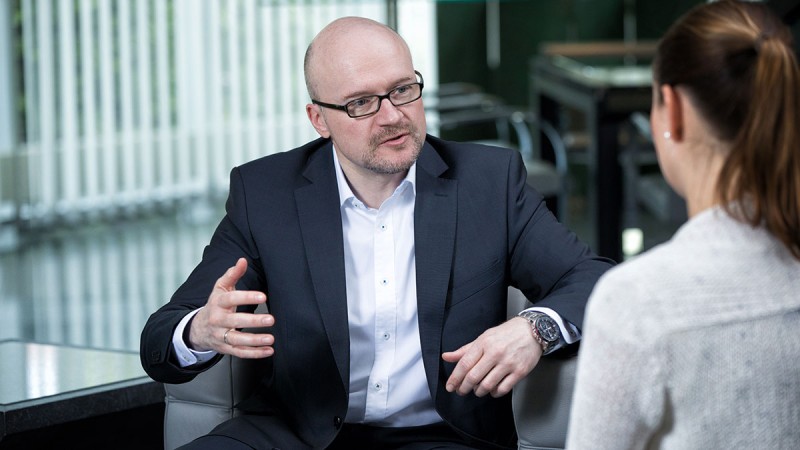 Ingo Krauß is responsible for discovering digital talent and retaining this for Schaeffler. "Only if we have the right people on board will we be able to master the imminent digital transformation", says the HR director for the technology sector. However, what do we mean by "right" people? This is not immediately obvious by looking at many of the jobs advertised in the digital sector. This is because there is still no prescribed educational pathway for "data architects" or "data analysts". "We are therefore looking for people who have the required expertise when it comes to handling large volumes of data and the business models they are based on", explains Krauß. They can be physicists as well as engineers or economists.
The one thing that all applicants have in common is that they want to undertake challenging tasks together. And Schaeffler has challenging tasks to offer. Whether it's in the laboratory, in its own production facilities, or in the products used in customer applications, large quantities of data are created – valuable raw materials for optimized products and processes and new data-based services. "However, it doesn't stop at recruiting", explains Mr. Krauß. "It is just as important that we develop digital expertise in the specialist areas".
Share Page