Even more important than the quantitative support and financial ambitions that are pursued by such a strategy are the people who execute it, and how they interact with one another. In other words: Our Excellence program also means that we treat one another in a professional and respectful manner. No matter where, when and who. For this purpose we want to refocus ourselves towards the motto that we introduced at the end of 2013 as part of the realignment of our organizational and leadership model: Transparency, Trust, and Teamwork.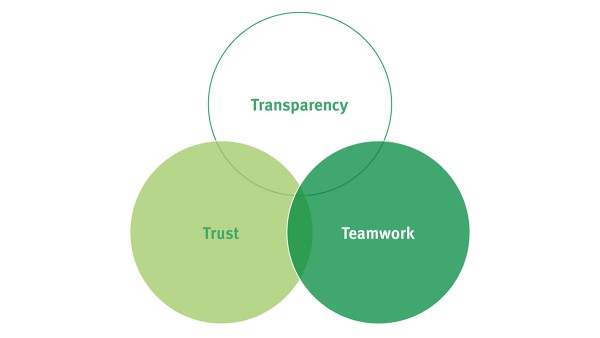 This motto is based on the belief that when we are transparent and open with each other, trust will grow and where there is trust, good and efficient teamwork will result.
We want to give this motto a place in the implementation of our worldwide strategy. This is also a fundamental aspect of our business culture which we want to further improve in the next few years. This was the purpose of the new organization and management model that we implemented at the end of 2013. Going forward based on this model, we want to delegate more responsibility and create an environment for entrepreneurial action.
Share Page