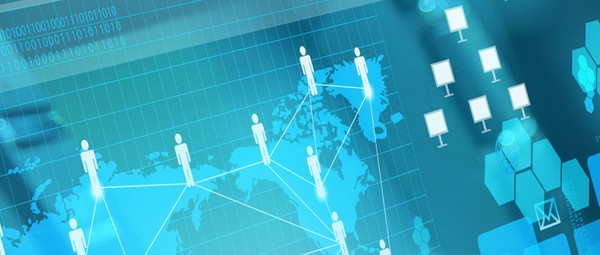 Introducing Watson, our Newest Colleague
In partnership with technology powerhouse IBM, Schaeffler is establishing a digital platform to create new solutions for mobile data exchange, big data analysis, and machine-to-machine communications.
Schaeffler's new central data hub
Generating, analyzing, communicating data
A maze of bars, diamonds and triangles face IT experts Christof Heurung, Stefan Walter, and Jürgen Wernsdörfer as they calmly stand in front of their project plan. "We've made good progress," declares the latter. As project manager, Wernsdörfer, together with his colleague, is responsible for launching Schaeffler's new digital platform. This open hybrid cloud solution from IBM Watson is to become the central data hub for Schaeffler.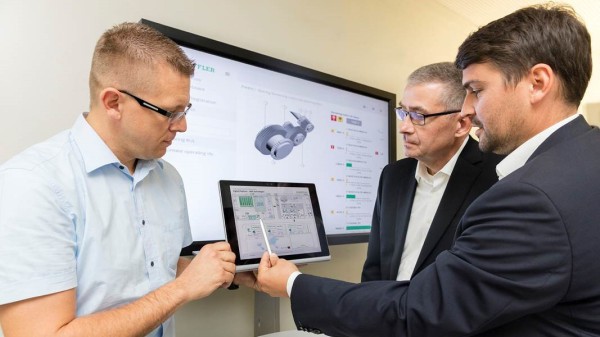 The IBM technology-based solution has been given three essential tasks:
Its first objective is to take data that originated at a specific site, and make it available throughout the world. This, for example, would give a maintenance technician mobile access to all of his machine's operating data.
The second objective is to use the data as the basis for a new service platform that will help customers optimize their machines. Schaeffler recently unveiled a potential application for this concept at InnoTrans, the world's leading trade fair for transportation technology. Using real-time operating data, train operators are expected to be able to more efficiently control the maintenance of their railcars.
The third objective is for the data hub to also enable direct machine-to-machine communications, a cornerstone technology planned for factories under the "Industry 4.0" (a.k.a. the Industrial Internet of Things) umbrella. Make no mistake, these are no longer visions of the future. "This technology is ready to go; the first pilot projects are currently being implemented," the two IT experts insist.
Since the end of last year, both have been hard at work turning the idea of a digital platform into reality. The first step was to find a partner within the IT sector who could fulfill a long list of requirements – everything ranging from data security to user-friendly interfaces. Several candidates were charged with, among other things, coming up with solutions to four different application scenarios. Once the presentations were made, IBM ultimately emerged as the right partner. With a history that stretches all the way back to 1911, the "International Business Machines Corporation" not only has one of the most celebrated histories within the IT sector, it is also a pioneer in the fields of big data analysis and artificial intelligence. In fact, IBM's breakthrough "Watson" computer system gained worldwide fame in 2011 when it became the first computer program to defeat a human opponent on the U.S. television game show "Jeopardy!."
Applications for today and tomorrow
Machines learning how to learn
Since choosing IBM as its technology partner, Schaeffler's IT department has been hard at work ensuring that this digital platform can be used by the company.
There's no benefit from merely collecting data. We have only reached our goal once this data results in useful information.
And that typically looks like this: at Schaeffler's main plant in Herzogenaurach, the first machine maintenance technicians will soon be receiving new smartphones loaded with a Schaeffler-developed app. Instead of manually logging and transferring data to the SAP system, as has been the case up to now, the information is saved directly in SAP - via a smartphone. Later versions of this software are expected to offer more mobile functions, such as enabling technicians to access all available machine data in advance of scheduled maintenance. This way, they can be better prepared for their work. This type of an app becomes even more important in the event of breakdown: the maintenance technician no longer has to go to the production machine to access the data. Instead, he or she can get an overview of the situation ahead of time.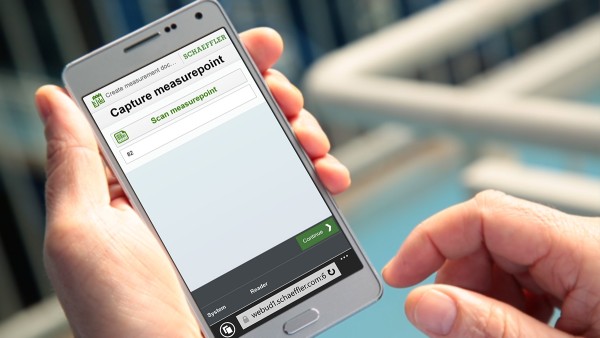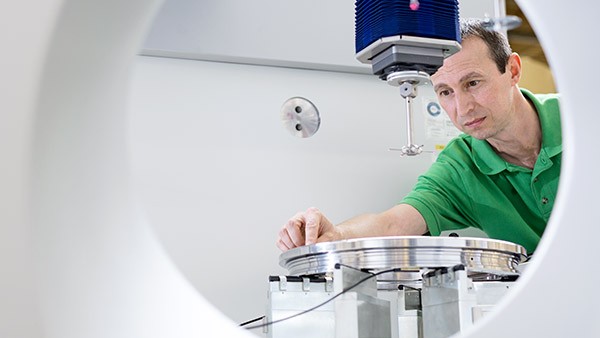 In the Höchstadt plant, where Schaeffler is currently testing its prototype Machine Tool 4.0, the next step toward this goal is concurrently in preparation. This high-tech mill and lathe center, equipped with dozens of new sensors and a communication module, will – in the not-too-distant future – share this plethora of data with the Schaeffler cloud. This means that the exchange of data between other machines and systems for controlling the manufacturing process is completely automated. As such, this becomes a first step toward an essentially autonomous production operation – which basically describes the concept of "Industry 4.0," a vision of the factory of the future that has been largely driven by the manufacturing industry in Germany. But the cloud is also expected to bring added value to customers. "We are in the process of introducing a service platform," explains Gießer, "that will allow our customers to better analyze data generated by condition monitoring activities."
Improving predictive capabilities
Regardless of whether the machine in question is a wind turbine, the Machine Tool 4.0 or a railcar: wherever the objective is to prevent machine failure and perform maintenance at the just the right time, Schaeffler condition monitoring systems that analyze the data from vibration, speed and temperature sensors - thereby uncovering imminent breakdowns before they occur - have already proven their worth. "As a first step, the Schaeffler cloud is intended to improve the operation of these systems," says Gießer. "But we will soon be able to significantly improve their predictive capabilities even further." This is because the central data hub makes it possible to correlate machine data with other data series – for example the loads that occur inside a wind turbine with the wind strengths that fluctuate over the course of the year. Our long-term goal is known as "cognitive analysis" For IT specialists, this means that the analysis of the data series serves to permanently improve the algorithm used for calculating service life. In other words: machines are learning how to learn.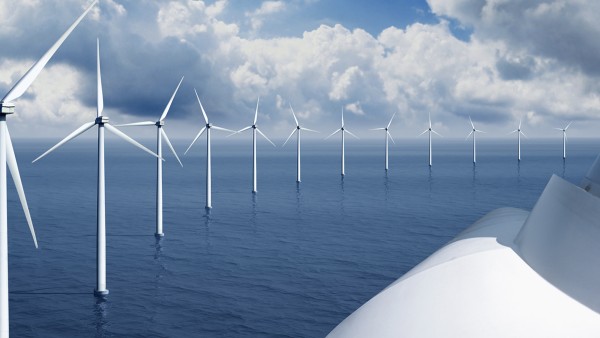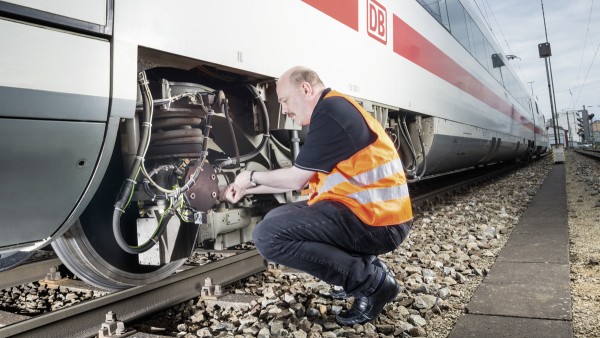 New business models
Creating added value
Data analysts are part of a relatively young profession. Gerhard Baum, Schaeffler's Chief Digital Officer, already has half a dozen of these experts on his team.
By making substantial investments in R&D over the past years, we have been able to make components 'smart'.
"These types of components are able to log and process data," explains Baum. In the future, this data is to be used to generate more added value. To be useful for customers, however, the data first has to be collected and processed – which is exactly what the Schaeffler cloud does.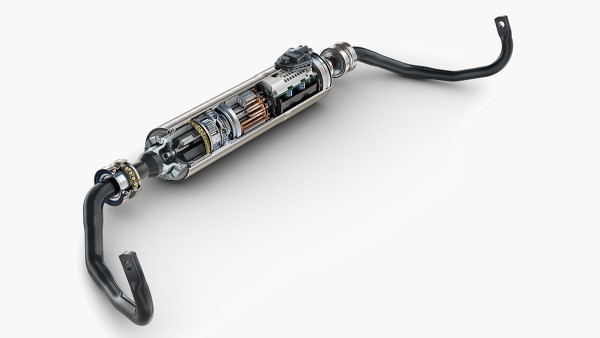 Share Page