Schaeffler at the 2016 InnoTrans
Schaeffler presented itself at the 2016 InnoTrans in Berlin under the motto "Mobility for Tomorrow". The growing requirements for urban and inter-urban mobility demand new answers. Schaeffler – Your Partner in Rail is already paving the way to tomorrow's mobility with its efficient and reliable mechanical drive components as well as cloud-based maintenance systems. Innovative products and services in rail technology are the prerequisites for new technological solutions that increase the efficiency and safety of rail vehicles.
News from the Trade Show Booth
Innovative Solutions that Increase the Efficiency and Safety of Rail Vehicles
2016-09-23 | Schaeffler at the 2016 InnoTrans - Impressions and Summary
2016-09-22 | In pictures: the third trade show day at InnoTrans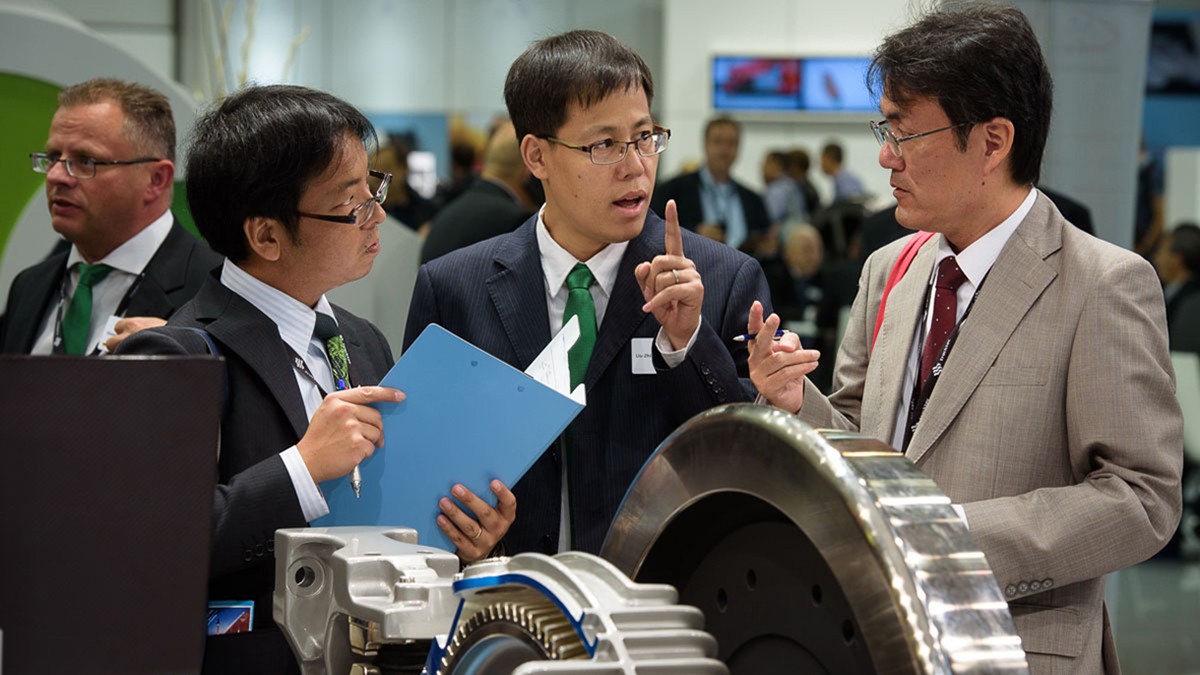 2016-09-22 | Axlebox bearings - proven, robust and with new functions
2016-09-21 | Highlights from the second trade show day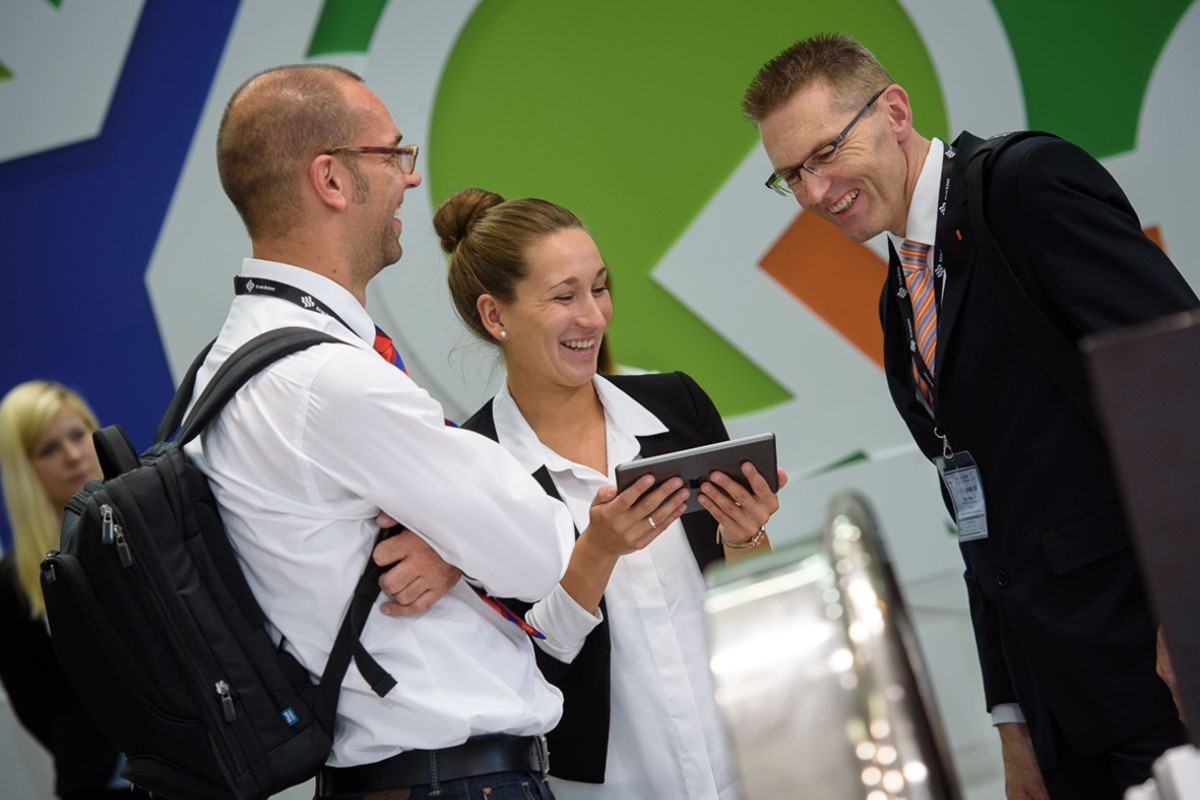 2016-09-21 | Condition Monitoring in plain text and real time
2016-09-20 | Federal Minister Alexander Dobrindt visits schaeffler booth at InnoTrans
2016-09-20 | Impressions from the start of the show
At the 2016 InnoTrans, the world's leading trade show for railway technology in Berlin, Schaeffler will be presenting its comprehensive know how of drive technology in future train generations.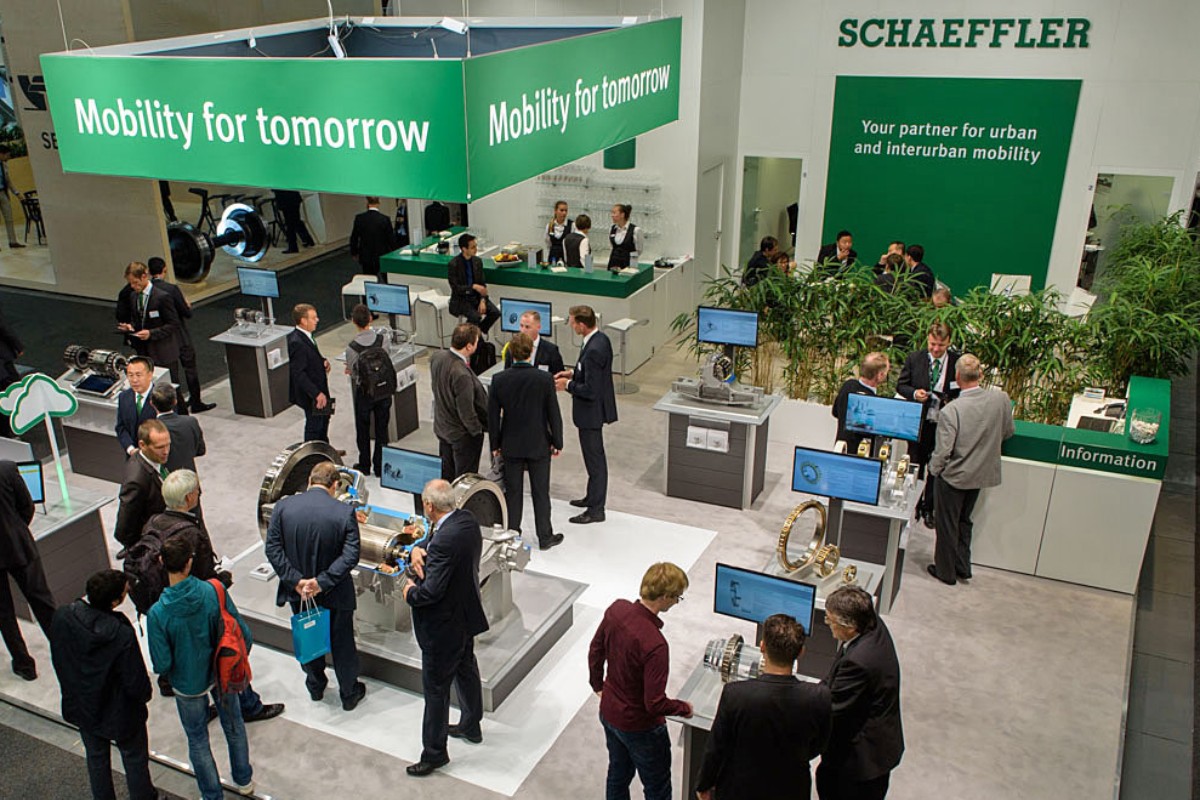 System Expertise
Customized Solutions for the Entire Drive Train in Rail Vehicles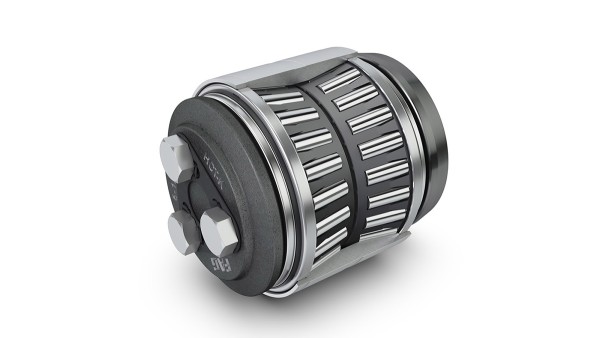 Thanks to its system expertise and more than 100 years of experience in rail technology, Schaeffler offers customized solutions for the entire drive train in rail vehicles in high-speed traffic, public transportation and freight traffic. With over 1,500 new patent applications per year, Schaeffler is one of the world's most innovative companies and will be presenting drive components for motors, gearboxes and axleboxes with increased efficiency.
Digitalization
From Sensors to Clouds
Schaeffler controls the entire value added chain from sensors to clouds and provides the resulting rail-specific services. The digitalized maintenance systems created in this way can help prevent unplanned downtimes and reduce the amount of maintenance work required.
Predictive Maintenance
Schaeffler is presenting innovative condition monitoring systems (CMS) for the digitalized condition monitoring of motorized and trailer bogies in passenger trains. Data evaluation permits higher average speeds, better performance and longer maintenance intervals for future train generations while also improving operating safety.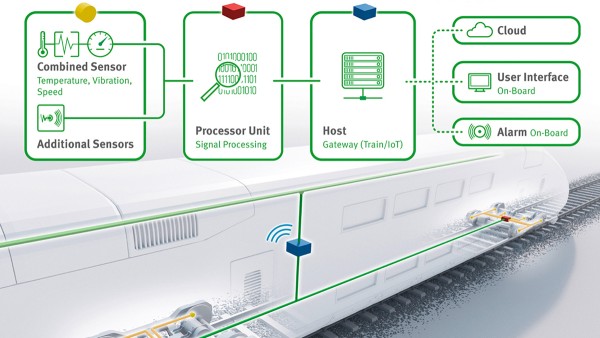 Share Page