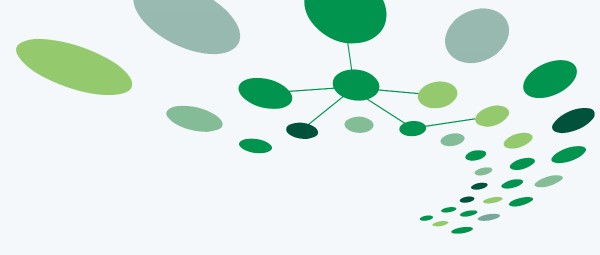 Schaeffler Symposium 2018
April 11-13, 2018 in Baden-Baden
Schaeffler Symposium 2018 – Mobility for Tomorrow
By developing new drive technologies, next-generation mobility solutions for urban living spaces as well as components that make automobiles more environmentally friendly, we are helping to shape mobility for tomorrow. Doing so, however, entails engaging in a range of activities that are becoming ever more complex and digital. Consequently, groundbreaking products and innovations can only be realized by working together in close cooperation with our partners.
Publications & Links
Documentation, Fact Sheet & Technology Magazine "tomorrow"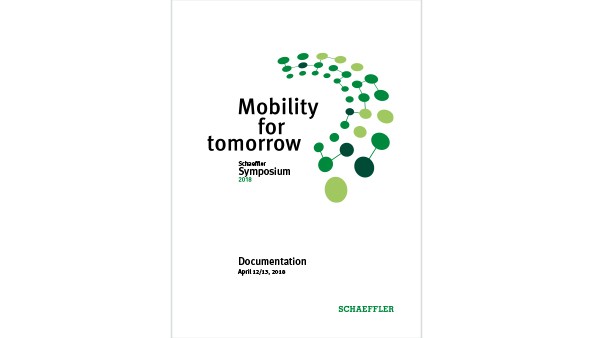 Documentation Schaeffler Symposium 2018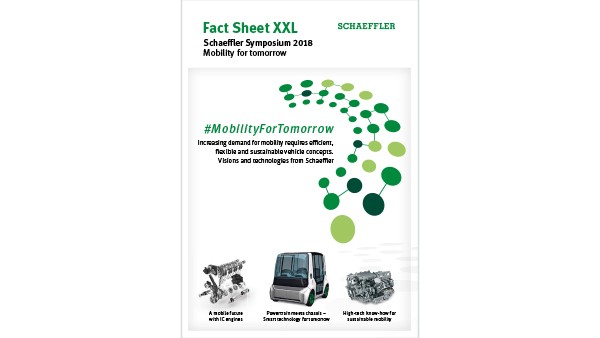 Fact Sheet Schaeffler Symposium 2018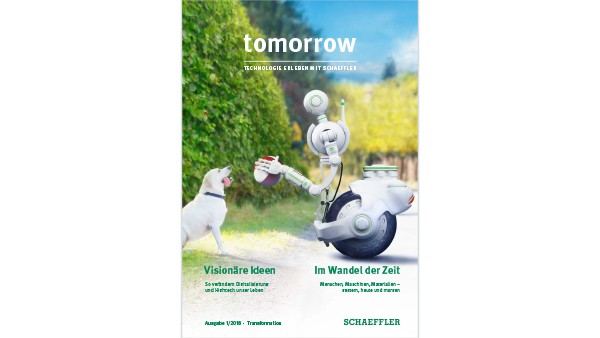 Technology magazine "tomorrow"
11th Schaeffler Symposium
Agenda
Experience exclusive technical presentations that will present exciting insights into the technologies and mobility concepts being developed by Schaeffler. Meet industry developers and decision-makers in a friendly environment. Gain a first-hand understanding of Schaeffler technologies at the Symposium's special experience events and technical exhibition.
Presentations April 12: Opening & Conventional Powertrain
Opening
Welcome
Georg F. W. Schaeffler, Chairman of the Supervisory Board of Schaeffler AG
What Moves Us – Mobility Concepts for the Future
Prof. Dr.-Ing. Peter Gutzmer, Deputy CEO and Chief Technology Officer
What Guides Us – The Energy Chain of Mobility for Tomorrow
Uwe Wagner, Senior Vice President R&D Automotive and Industrial
What Drives Us – The Schaeffler Powertrainmatrix
Matthias Zink, CEO Automotive
Conventional Powertrain
Engine
The Combustion Engine – A Drive with a Future!
Dr. Martin Scheidt, Senior Vice President R&D Engine Systems
Breakthrough of Rollerized Crank Shafts
Dr. Frank Schlerege, Director Advanced Engineering Analysis Engine Systems
Fast and Precise – Electrical Cam Shifting
Andreas Thölke, Senior Specialist Product Development Electrical Cam Shifting
VCR – The Last Big Step for Greater Efficiency
Dr. Peter Solfrank, Director Product Engineering Phasing Systems
Airpath Flexibility – Unlocking the Full Potential of the UniAir System
David Kehr, Director UniAir
3 Cylinder as an 8 Stroke – Rolling CDA
Dr. Michael Elicker, Manager Advanced Development Engine Systems
Schaeffler eRocker System – New Concepts for Switchable Roller Finger Followers
Dr. Frank Himsel, Senior Manager Application Engineering Variable Valve Train Systems / Switchable Components
P0 Mild Hybrid – With System Competence to Maximum Efficiency
Christoph Schröder, Director Product Group Accessory Drives
Dr. Andreas Stuffer, Manager Product Management Engine Dampers
Transmission
The Transmission – Now and in Future the Most Efficient Connection Between the Powertrain and the Road
Dr. Hartmut Faust, Senior Vice President R&D Transmission Systems
Innovative Bearing Concepts for the Powertrains of the Future
Georg von Petery, Director Product Development / Product Design Transmission Components
Best-in-Class Dampers for Every Driveline Concept
Dr. Ad Kooy, Manager Engineering Business Unit Damper Systems
Roland Seebacher, Director Development Dynamic
Efficient Solutions for Automatic Transmissions – Torque Converters and Clutch Packs
Thomas Heck, Vice President Product Line Torque Converter
Made-to-Order Double Clutch Systems
Götz Rathke, Director Development System
Innovative Power on Demand Concepts for Transmission Actuation
Bruno Müller, Vice President Product Line Actuators
Innovative CAE – Optimal Layout of Transmission Components
Dr. Daniel Heinrich, Senior Specialist System Development Clutches
The Manual Transmission Has a Future: E-Clutch and Hybridization
Dr. Roland Welter, President Business Unit Clutch System and Project Mangagement
The City of Tomorrow - Senseable Mobility
Prof. Carlo Ratti, Director SENSEable City Lab, Massachusetts Institute of Technology & Partner Carlo Ratti Associati (architecture and design practice)
Presentations April 13: Hybridized and Electrified Powertrains
Hybridized and Electrified Powertrains
Schaeffler E-Mobility – With Creativity and System Competence in the Field of Endless Opportunities
Andreas Englisch, President Business Units Hybrid Transmissions & E-Axles
Thomas Pfund, President Business Unit E-Systems
The Schaeffler eDrive Plattform – Modular and Highly Integrated
Thomas Pfund, President Business Unit E-Systems
48 V Hybridization – A Smart Upgrade for the Powertrain
Thomas Eckenfels, Project Manager Product Line Hybrid Modules
P2 HV Drives – The Most Efficient Hybridization for all Transmissions
Dierk Reitz, Vice President Product Line Hybrid Modules
The Top 3 of P2 – Space, Space, Space
Joachim Hoffmann, Vice President Product Line Dry Clutches
The Innovative Schaeffler Modular E-Axle
Thorsten Biermann, Senior Director Development Product Line Electric Axle Systems
Dedicated Hybrid Transmission – How the Transmission Becomes a Powertrain
Andreas Kinigadner, Manager New Concepts E-Mobility
Intelligent Thermal Management for Hybrid Powertrains
Michael Weiss, Vice President Product Line Thermal Management & Water Pump Bearings
Mobile in the City of Tomorrow – The Fusion of Powertrain and Chassis
Dr. Manfred Kraus, Senior Vice President R&D Chassis Systems
Schaeffler Symposium 2014
Review
At the Schaeffler Symposium 2014, Schaeffler provided an insight into innovations and technologies in the engine, transmission and chassis areas. The spectrum ranged from an electric wheel hub drive all the way through to hybrid concepts for 48-volt on-board power supply and transmission concepts with power splitting.
All technical papers presented at the Schaeffler Symposium 2014 are available in our media library.
Press Area
News, Media & Social News
You can find up-to-date news from the Schaeffler Group, social news, event notes, images for the press, background information, and videos in the News & Media area.
Share Page