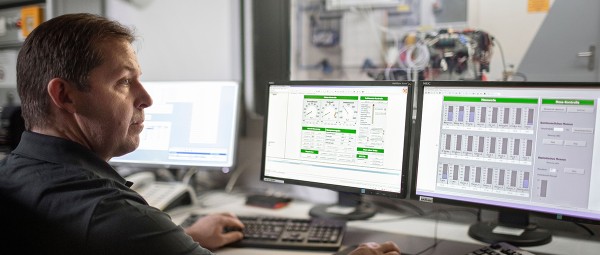 Simulation in drive technology
Simulation technologies in drive technology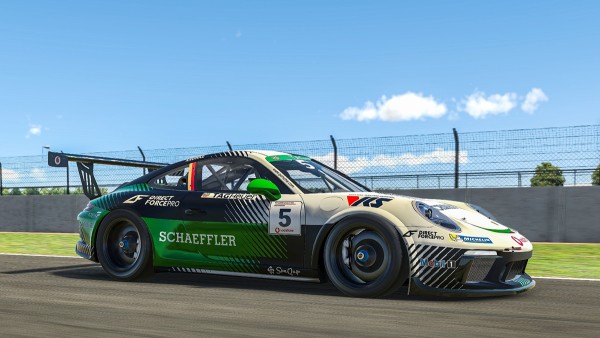 Schaeffler is involved in virtual motor sport for the first time through its partnership with Coanda Simsport. This makes it possible to experience a core area of the global automotive and industrial supplier's expertise in an emotional way. At Schaeffler, innovative, sustainable products and solutions have been developed using the latest simulation technologies for many years – in the field of drive systems, for example.
Optimum system, reduced costs
Simulation technologies are used in the field of drive systems during the entire product development cycle. At component level, Schaeffler engineers use these technologies to test the thermal design or depict the vibration dynamics of individual components. At system level, conceptual tests with regard to consumption and the performance of the drive system in the complete vehicle can be visualized.
The advantage of using simulation methods is that findings and designs can be identified before the product is even developed. At the same time, it is significantly easier to test a large number of variants. Furthermore, mathematical optimization methods ensure that the best possible results are achieved very quickly. All these benefits result in considerable cost savings for testing and the construction of prototype parts. Thanks to state-of-the-art simulation technologies, the customer receives a more sophisticated product at a lower price.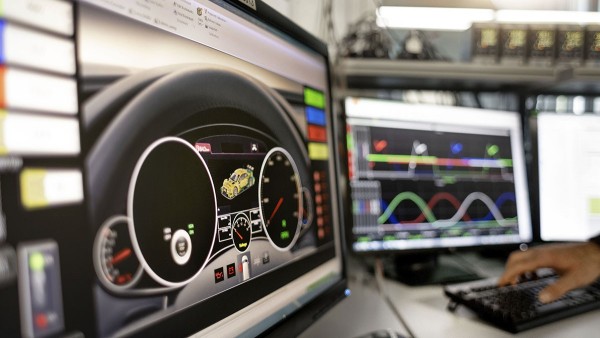 Noise generation in electric motors
The acoustic behavior of electric motors is influenced by numerous aspects. Examples are the material and bearings used, the structure and geometry of the housing or the damping. The acoustic characteristics of the product can be assessed at an early stage in the development process with the help of simulation tools that have been developed in-house. As the level of maturity increases, these characteristics are further optimized using FEM simulation in order to obtain the quietest possible complete system comprising the electric motor and housing.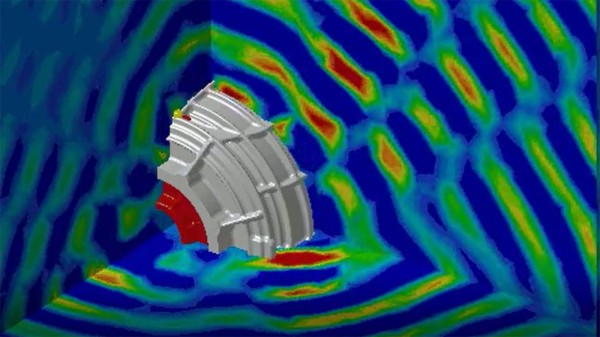 Optimum efficiency in Formula E
Schaeffler uses a wide range of simulation methods in the FIA Formula E racing series when designing the electric drive system, such as in the development of motors and transmissions, for example. By using these simulation methods, motor sport engineers can determine both the future requirements for the drive systems and the performance of different drive concepts at a very early stage in the development phase and in this way, develop an extremely efficient drive.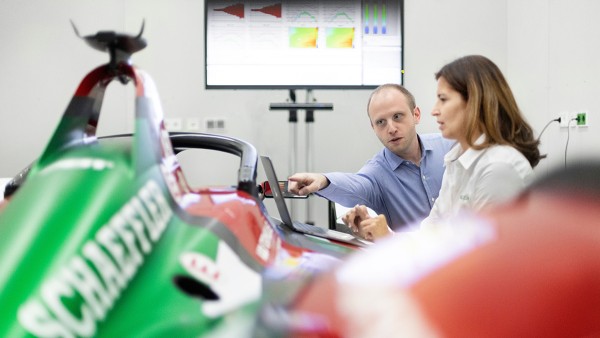 Share Page