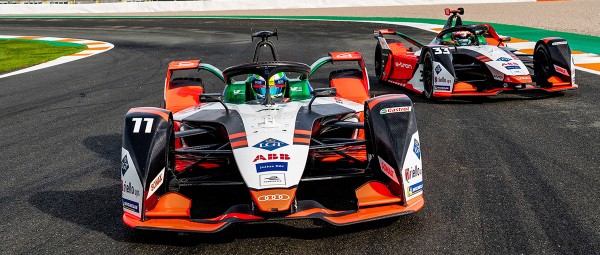 Formula E in Valencia: Premiere in Spain
Rounds five and six of the ABB FIA Formula E World Championship will be held in Valencia on April 24 and 25. Although the electric racing series has regularly held pre-season tests at the permanent circuit on the outskirts of the Spanish port city ever since season four, Spain has never hosted a race.
With the Spanish round, Formula E will have raced in 18 different countries around the globe as an ambassador of sustainable and efficient mobility since its debut in 2014. Schaeffler has been among the race and title winners ever since the inaugural season, plus being on the grid in various motorsport disciplines featuring diverse powertrain categories.
With events scheduled at two-week intervals, Formula E is accelerating the pace even under pandemic conditions – having stopped in Rome, now visiting Valencia and subsequently Monaco. For our Audi Sport ABT Schaeffler team, this presents a quick opportunity for revenge after the squad left Rome in disappointment after rounds three and four a few days ago. The team's performance is highly promising, it's just that the squad's been lacking racing luck. At the Spanish premiere, the teams will be racing on a modified track version. That's why all of them will be starting their search for the optimal setup virtually from scratch in spite of having reeled off plenty of kilometers in Valencia.
German TV channel SAT.1 will air live coverage on Saturday starting at 2.25 p.m. and on Sunday at 1.30 p.m. (CEST). All international channels including broadcast schedules can be found online at www.fiaformulae.com.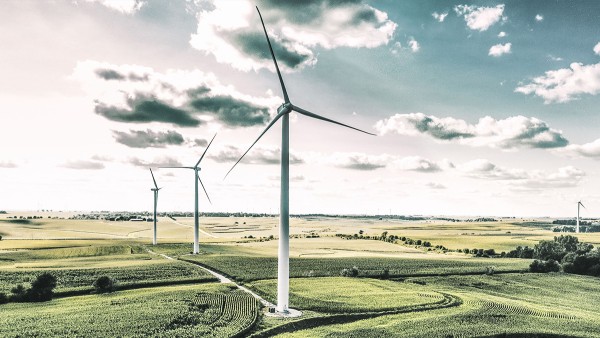 Schaeffler as a technology corporation with a global footprint has three locations in Spain: Elgoibar (Guipúzcoa), San Agustín de Guadalix and Sant Just Desvern near Barcelona. Worldwide, the company has 170 sites in 50 countries. Each of its three divisions, Automotive Technologies, Automotive Aftermarket and Industrial, is represented in Spain. In all of these sectors, Schaeffler has been one of the technology leaders and in the market with innovative, efficient and sustainable solutions for decades.
An example from Spain illustrates the point. As far back as in 2012, Schaeffler implemented a condition monitoring system for early detection of trouble for Geolica, a producer of renewable energies, in two wind farms near Aragón. Downtimes in such complex facilities can entail considerable economic consequences. 56 online monitoring systems – one in each wind turbine – were installed, the oscillation rate measurements were transmitted online to Schaeffler's Online Monitoring Center in Germany. In addition to early detection of trouble, the system – a trailblazer at the time – supplied data for condition-dependent maintenance.
Plug. Play. Predict: Award-winning OPTIME condition monitoring solution
Schaeffler has subjected the technology that started with projects like the one for Geolica in the past decade to continuous further development. Today, Schaeffler's OPTIME IoT solution presented in 2020 is state-of-the-art. The condition monitoring system was recently recognized with the prestigious Red Dot Design Award in the "Smart Product" and "Industrial Design" categories, proving Schaeffler's innovation prowess in developing leading Industry 4.0 products.
With OPTIME, Schaeffler consistently pursues its commitment to actively helping to shape digital transformation. Digital services delivering added customer value due to Schaeffler's expertise play a central role in this context. Schaeffler has summarized the total of OPTIME's benefits under the principle of "Plug. Play. Predict." OPTIME monitors machines and equipment cost-efficiently and in large numbers.
Especially for companies in process industries with intensive use of plant and equipment, avoidance of unscheduled downtimes translates into enhanced economy. Using smartphone or desktop apps, customers using OPTIME always have the condition of their sites in sight, even with hundreds of machines, because the reports are edited for ease of use and prioritized by importance. As a result, in-house maintenance teams or external service providers are able to schedule maintenance jobs, manpower and spare parts procurement ahead of time and cost-efficiently.
OPTIME with an astonishing counterpart in motorsport
The Formula E World Championship uses a sophisticated online monitoring system as well. Every meter on every lap covered by our two drivers, Lucas di Grassi and René Rast, is monitored by telemetry both trackside and at Audi Sport in Neuburg. In addition to the full data from the electric powertrain, the bodywork and suspension, – and this is where Formula E differs from OPTIME – every hand and foot movement of our drivers is monitored.
This monitoring activity is dubbed "mission control" – taking cues from NASA, the U.S. National Aeronautics and Space Administration. Here just like there, for modern industrial plants just like for modern motorsport, it's reassuring to have everything in sight and under control.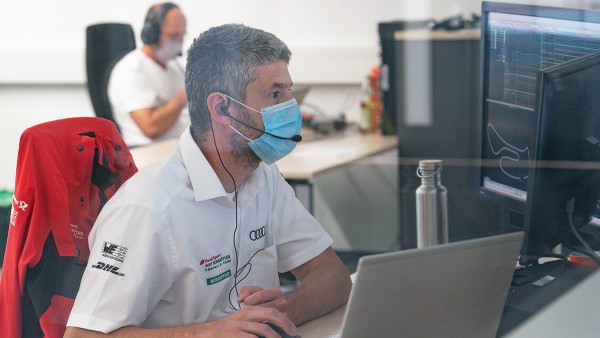 Share Page