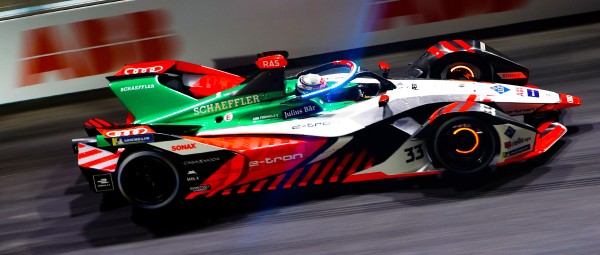 Formula E in Rome: Two races in the historic global metropolis
The ABB FIA Formula E World Championship will be visiting Rome on April 10 and 11. Rounds three and four of the 2021 season are on the calendar in the Italian capital. Schaeffler has been among the race and title winners in this series from day one. For Schaeffler, motorsport is both a challenge and motivation radiating excitement not only externally, but also within the organization. That's why Schaeffler is on the grid of various motorsport disciplines with diverse powertrain categories.
Rom – a challenge in a historic setting
For Audi Sport's drivers Lucas di Grassi and René Rast, this year's challenges include a track that has grown from 2.86 to 3.38 kilometers with a demanding uphill section right in the heart of the city. The circuit on the exhibition grounds of the Esposizione Universale di Roma, where our Audi Sport ABT Schaeffler team will be pitted against the competition, is a reflection of the traffic conditions in the millennia-old city. In this context, Rome stands for historic metropolises worldwide and the challenge of helping new mobility-related ideas to achieve a breakthrough.
Agile and innovative technologies and means of transportation are the keys to mobility of the future and innovative motorsport – like in the Formula E electric racing series – can help point the way to sustainable and efficient future mobility – which is one of the reasons behind our engagement there – that's #WhyWeRace.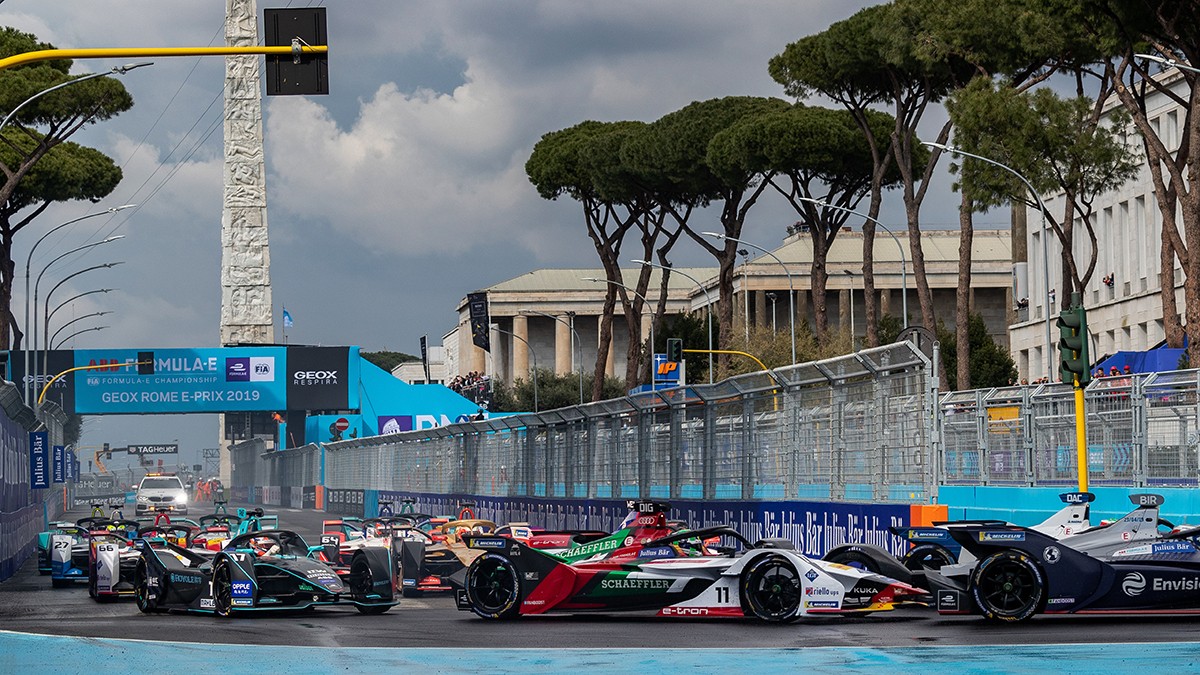 Award-winning innovations from Herzogenaurach
The ABB FIA Formula E World Championship visits places at which mobility has to be reimagined. Just like Schaeffler has been doing for decades. The Schaeffler Mover, for which we've been recognized with the Mobility Award of the Federal Ministry of Transport and Digital Infrastructure is a case in point. The Schaeffler Mover is a development platform in which numerous new Schaeffler technologies are used and trimmed towards series production.
Its core element is Space Drive, a drive-by-wire function for steering, acceleration and braking. In addition to driving and braking, it enables lane guidance via fully electronic control signals. Schaeffler has tested this technology even in motor racing. In 2020, three GT3 race cars competing in the GTC Race were equipped with it and demonstrated their ability to win.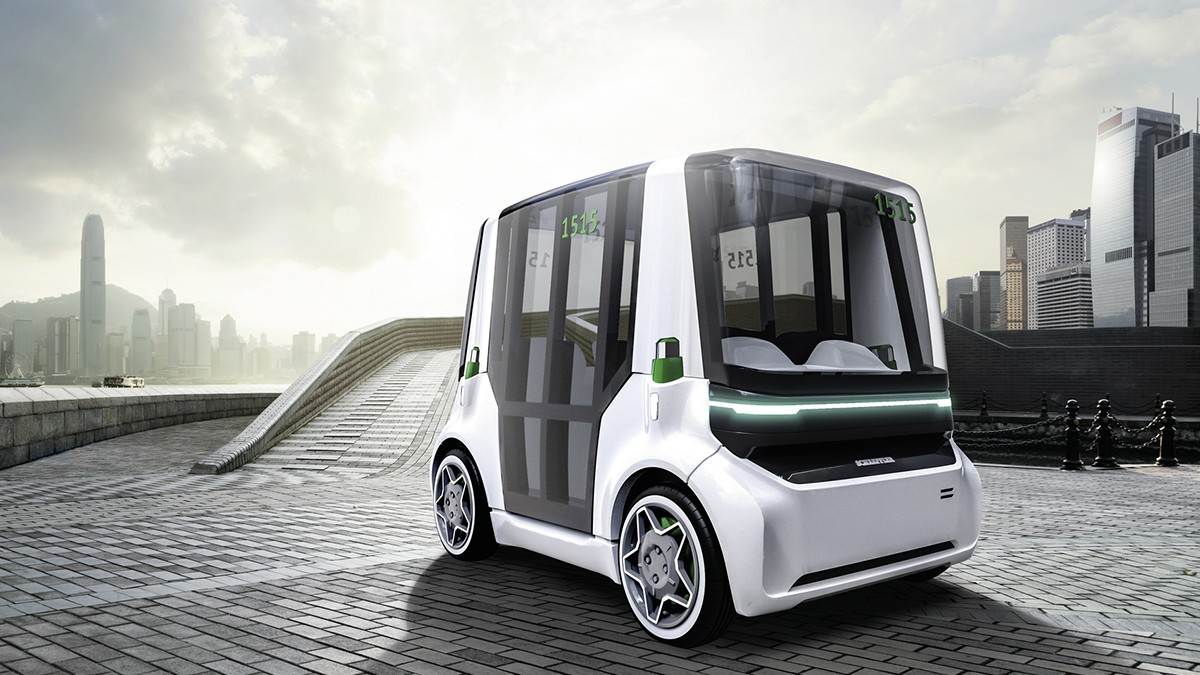 Moreover, as a series and innovation partner of the DTM, the most famous German racing series, Schaeffler is currently preparing the deployment of steer-by-wire and electric powertrain systems in a future DTM Electric.
Another highlight are the Schaeffler Intelligent Corner Modules also installed in the Schaeffler Mover. They combine all drive and chassis components, including the wheel hub motor, in one space-saving unit. Each of the four wheels can thus be turned by up to 90 degrees.
This allows vehicles to maneuver even in the narrowest of streets, park sideways, and even turn on the spot. Going forward, Schaeffler is planning to equip Cargo and People Mover concepts with the technology.
Reimagining mobility with Formula E
"Schaeffler has the right answer to any challenge and is an international innovation leader. Motorsport plays a pioneering role for many new technologies in this context," says Lucas di Grassi, who has been familiar with the ABB FIA Formula E World Championship since day one and won the title in the 2016/17 season. He promotes sustainability and electric mobility both on and off the racetrack in various ways including his role as a United Nations Ambassador.
With a tally of 43 podium finishes, Audi Sport ABT Schaeffler is the most successful team in the racing series that has been primarily held in global metropolises since 2014.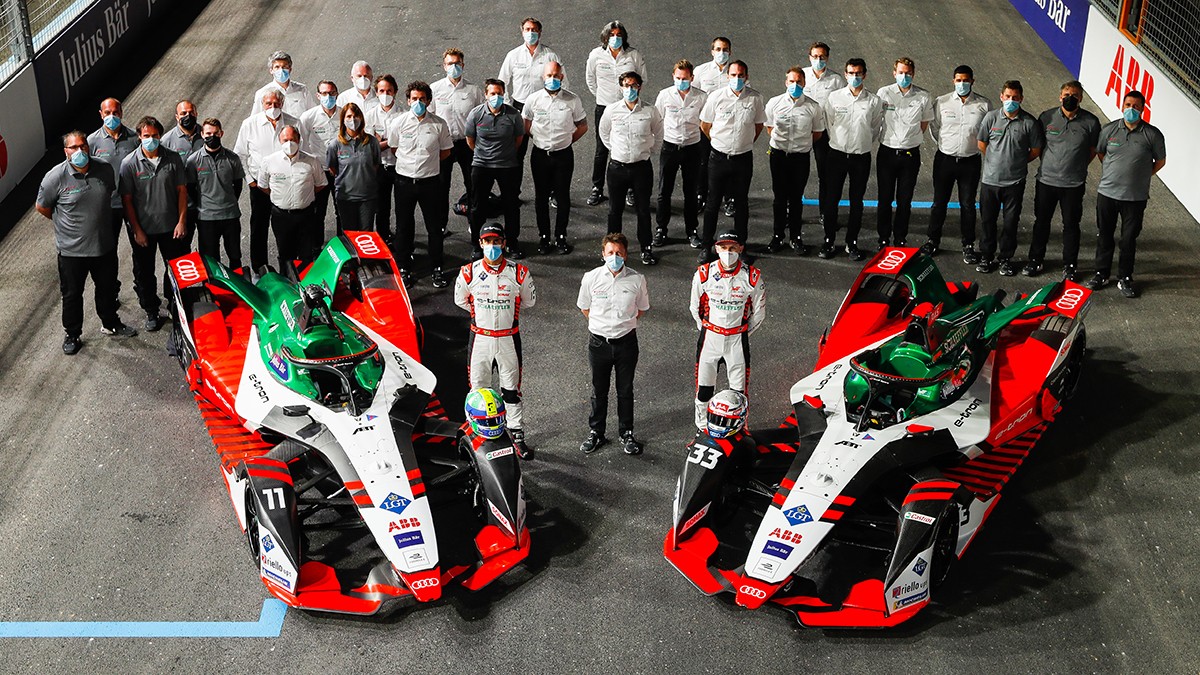 Share Page