Formula E in Monaco: Racing in the motorsport cathedral
Round seven of the Formula E World Championship on May 8 will take place in one of the cathedrals of motorsport: Monaco. The electric racing series has been holding races in the narrow street canyons of the principality ever since its 2014/2015 inaugural season, always having taken turns with the famous Monaco Historic Grand Prix every two years. Our Audi Sport ABT Schaeffler team has scored two podiums to date in the year's most prestigious race. In seasons one and three, Lucas di Grassi finished runner-up.
Home round for Lucas di Grassi
For the Brazilian, the event is a real round on home turf. The 2016/17 Formula E Champion – just like Team Principal Allan McNish – has been living in Monaco for many years. This provides both of them with the option – a really rare one in motorsport – of sleeping at home on a race weekend and "walking to work."
Di Grassi's teammate, René Rast, is familiar with the track from races in the Porsche Supercup, and even more so because, for the first time, Formula E will be racing on the long and legendary Formula One version of the circuit – to include driving past the Casino and through the famous tunnel bordering on the Mediterranean Sea.
German TV channel SAT.1 will start airing coverage on Saturday at 3.25 p.m. (CEST). All international channels including broadcast schedules can be found online at www.fiaformulae.com.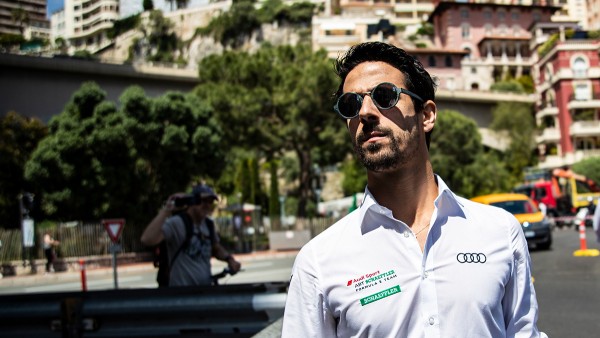 Talking about "vertical mobility"
The city state in the picturesque setting on the steep Mediterranean coast is also known as a metropolis of glamour. Aside from the high density of luxurious yachts at the marina, it's not uncommon for helicopters to serve as "taxis" taking passengers to the nearest airport in Nice. The short – albeit expensive – flight saves time in the narrow, hilly and overcrowded streets and roads around Monaco.
What is currently still a practical mobility solution for the wealthy might become routine business for innovative and efficient hauls in cramped areas in the future – a concept known as "vertical mobility" that, just like Formula E, will be electric.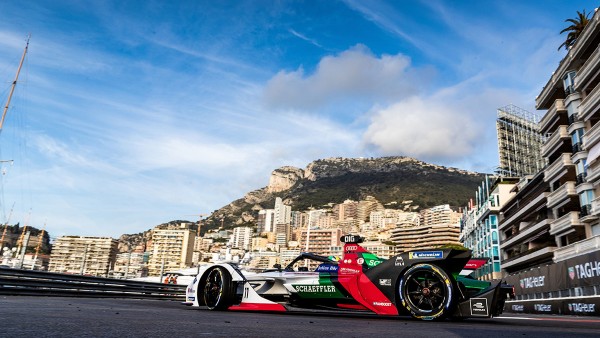 The future of urban mobility is airborne
Vertical mobility using drones is a promising complement to the urban and interurban mobility portfolio, also for Schaeffler. Prof. Dr.-Ing. Tim Hosenfeldt, Senior Vice President of Research and Innovation and Corporate Technology at Schaeffler, is convinced that "The future of urban mobility will increasingly take place in the airspace."
For Hosenfeldt, the range of uses extends from "delivery to medical services and interurban mobility up to and including drone racing." Potential applications keep growing on a daily basis.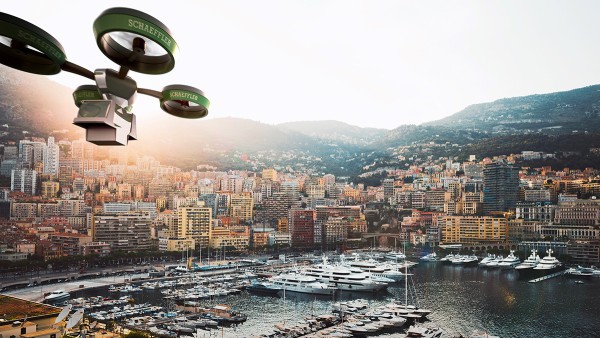 Even at this juncture, drones are used for visual maintenance checks, for instance of bridges, railroad tracks, pipelines, building façades and offshore wind farms. Even in medicine – for transporting organs for transplants – they're already in use, such as in Hamburg.
The German port city is also planning to use drones for hauling (empty) containers in the foreseeable future: two tons of payload are supposed to be possible using the latest drone technology. In the Port of Singapore, drones are already deployed for making smaller deliveries to the vessels at anchorage there – that's six times faster and 90 percent cheaper.
Schaeffler with a know-how advantage
Obviously, vertical mobility faces major technical challenges, such as noise control and environmental protection as well as safety aspects, the development of the requisite infrastructure and the definition of aviation rules for drones. This is where Schaeffler can leverage expertise as an innovation driver with a global footprint.
"We've been active as a supplier to the aerospace industry for decades and are certified accordingly," explains Hosenfeldt. "This makes it easier for us to access the expanding drone market." Schaeffler has the necessary expertise in many areas – such as in electric motors and technologies for autonomous mobility.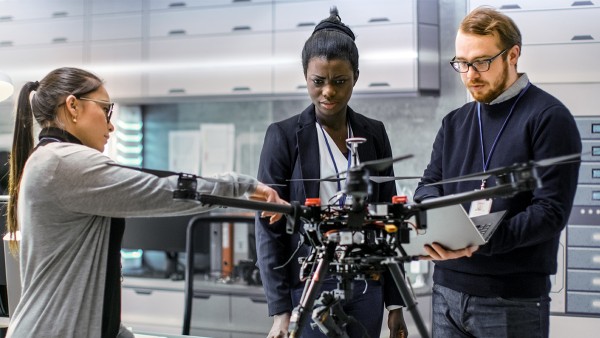 Using experience from Formula E
The experience gained in the Formula E electric racing series is valuable as well, especially in the context of heat development. Manufacturers are grappling with this issue in test flights over and over, up to and including fire damage. Hosenfeldt: "In Formula E, we've been gathering important experience including thermal management aspects because the powertrain systems we've co-developed have to deliver and withstand top performance levels in racing operations over extended periods of time."
People at the technology group can imagine supplying even complete propulsion units besides bearings, electric motors and power electronics. And why not send passenger or cargo boxes of the Schaeffler Mover urban and autonomous mobility concept into the airspace with drones?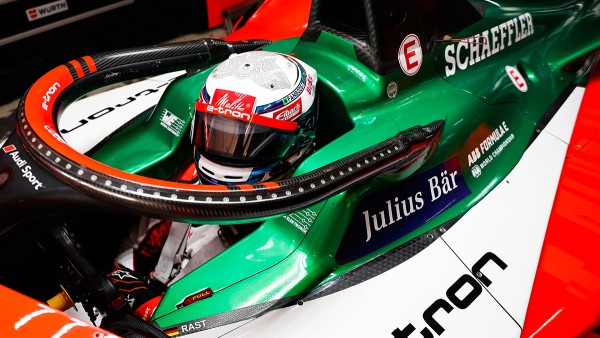 Share Page