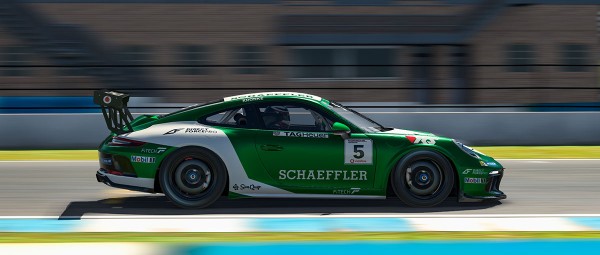 Simracing
Simulated Reality. Real Sport.
Sim racing represents technological progress, a passion for innovation, and sporting competition – which makes it the perfect addition to Schaeffler's already well-established involvement in motor sport. After all, Schaeffler is helping to shape the future of mobility with help from numerous innovative simulation technologies. As the sponsor of the virtual Porsche 911 GT3 driven by Germany's top sim racer Martin Krönke in the Porsche TAG Heuer Esports Supercup, Schaeffler is also taking a further step towards digitalization in the field of motor sport.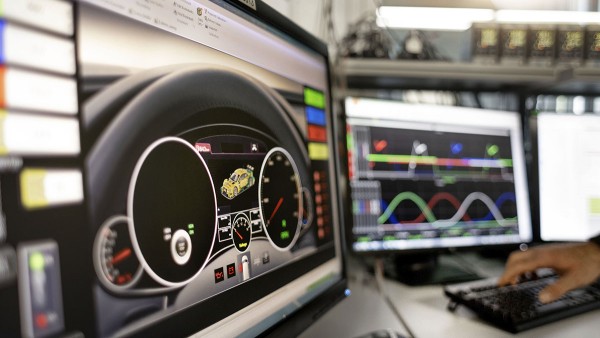 Sim racing is an established "e-sport" format in which the whole race is virtually simulated as realistically as possible: From the visual representation of the racetracks and vehicles through to the realistic physics of driving, every possible parameter of which can be individually altered using a range of different vehicle modifications. As in real motor sport, success in sim racing depends on a combination of skill behind the wheel, professional preparation, and technical expertise.
Schaeffler's expertise in the field of simulation helps here in the advanced development of technological applications that are efficient and sustainable, and simulated motor sport makes it possible to experience this expertise first-hand. That's #WhyWeRace.
Our team: Coanda Simsport
Since it was founded in 2014, the German-based Coanda Simsport team has had a constant presence on the international sim racing scene. The team quickly made its professional ambitions known with a string of victories in a range of online racing series.
The team, which comprises up to 20 drivers and has its own training center in the Westphalian town of Gronau, competes in numerous virtual racing series that include the Porsche TAG Heuer Esports Supercup.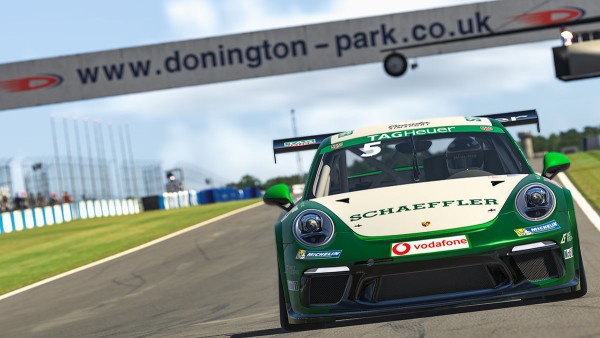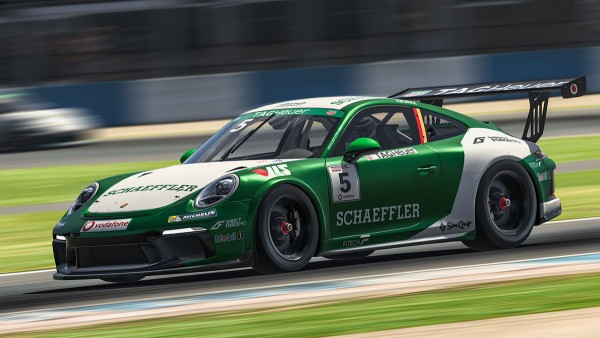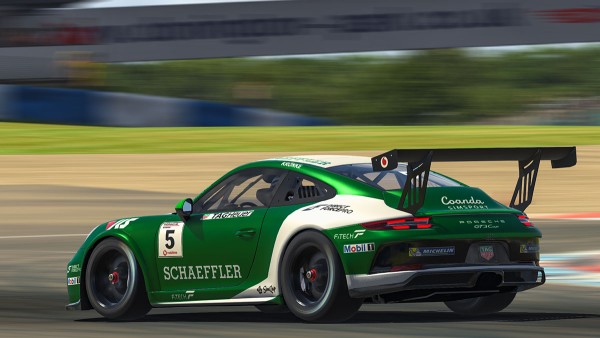 Both training and racing are done using cutting-edge equipment: In addition to realistic hardware such as steering wheels and pedals, software is also used to evaluate telemetric data, for example. These data provide the basis for the virtual vehicles' setup and help the drivers to improve their lap times.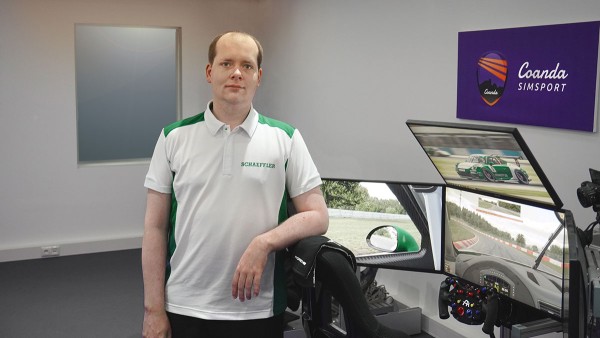 This of course makes it all the more important for the drivers to possess not only outstanding skill behind the wheel but also a high level of technological expertise. Martin Krönke, who has been involved in sim racing for more than ten years, brings precisely this combination to the table.
Probably the most versatile driver in virtual racing, his impressive record includes victories in the iRacing World Championship Grand Prix Series from 2016 to 2018, and he is pursuing a degree in electric mobility alongside his sim racing career. Krönke's sporting success and passion for technology make him the perfect representative for Schaeffler in the field of sim racing.
Porsche TAG Heuer Esports Supercup
This brand cup was set up by Porsche and established itself as a highlight on the global racing scene by its second season. Alongside the elite drivers from Coanda Simsport, participants in 2020 also include Formula One star Max Verstappen.
The star-studded starting grid reflects Porsche's ambition to create the world's premier sim racing competition. The Porsche TAG Heuer Esports Supercup unites realism and driving excellence at the highest level. Porsche therefore also made the decision to use iRacing – the most technologically sophisticated racing simulation available – as the platform for its own brand cup.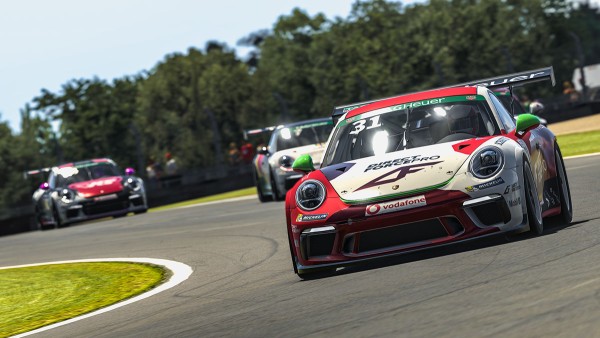 The 2020 season of the Porsche TAG Heuer Esports Supercup comprises ten events that can be watched live on the internet:
1
Saturday, May 2
Circuit Park Zandvoort
2
Saturday, May 9
Circuit de Barcelona
3
Saturday, May 23
Donington Park Circuit
4
Saturday, July 18
Silverstone Circuit
5
Saturday, August 1
Road Atlanta
6
Saturday, August 15
Brands Hatch Circuit
7
Saturday, August 29
Circuit de Spa-Francorchamps
8
Saturday, September 5
Nurburgring Nordschleife
9
Saturday, September 26
Circuit de la Sarthe
10
Saturday, October 10
Autodromo Nazionale Monza
#WhyWeRace
Stories relating to Schaeffler and Simracing
Share Page