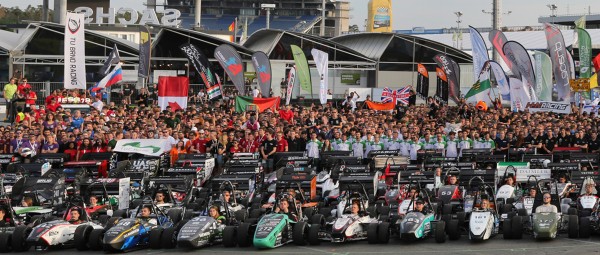 Engagements in other commitments of racing
Other Commitments
In addition to two major racing series – Formula E and the DTM – Schaeffler is also involved in other areas of motorsport, including Formula Student. This is a design competition for students that delivers a fascinating combination of motorsport and engineering. Schaeffler has been supporting teams with its expertise and products here for many years. The Hall of Fame includes all of Schaeffler's previous areas of involvement: From desert rallies and tractor pulling events through to the European Truck Racing Championship and the FIA World Endurance Championship (WEC), Schaeffler has a long track record in motorsport.
Formula Student and the Motorsport Academy
Formula Student
Motorsport is demanding for all those involved: The sporting competition combines technical expertise, dedication, and a passion for innovation. These are qualities that also motivate the young inventors competing in the Formula Student design competition to deliver top performance year after year. Schaeffler has been supporting Formula Student teams with its expertise and products since 2006. The annual Motorsport Academy event held at Schaeffler's headquarters in Herzogenaurach has already become a tradition.
Formula Student participants and Schaeffler representatives at the Motorsport Academy in Herzogenaurach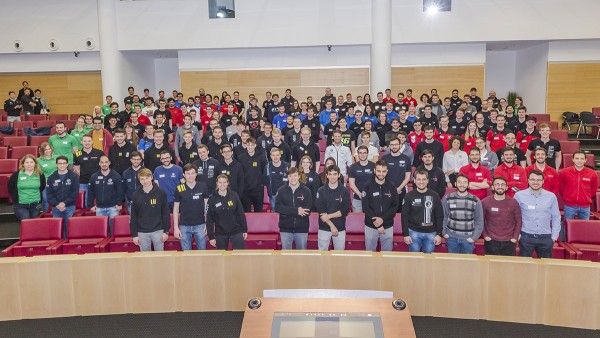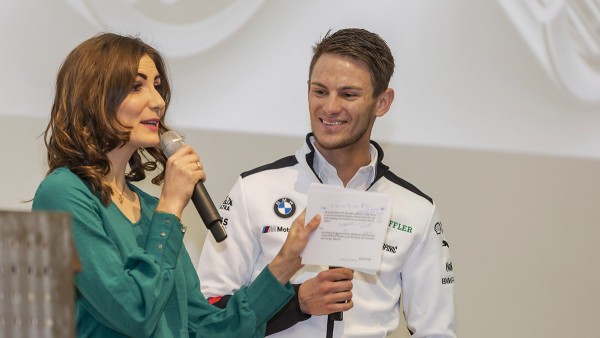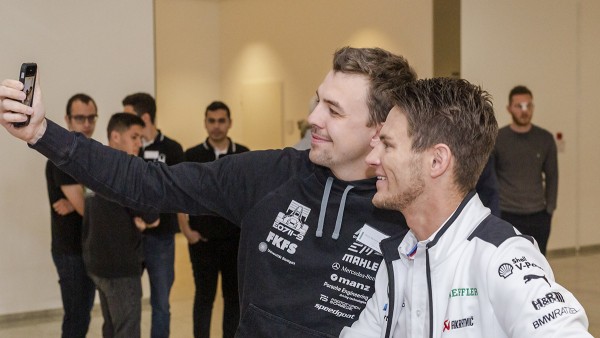 Formula student gives budding engineers a unique opportunity to apply their theoretical knowledge in practice and bring their ideas to the racetrack: The rules give the Formula Student teams one year to not only develop and build their own racecars but to market them as well. The final ranking is thus based on important economic aspects in addition to technology and racing performance: In their fictitious companies, the students also simulate the marketing and sale of their cars, draw up business plans, and coordinate the costs. On this basis, they then participate in competitions in various disciplines throughout the world. "Success in motorsport is heavily dependent on the abilities of every individual, but most importantly on teamwork. Motorsport requires innovative strength, determination, and courage – and that is equally true of the work that Schaeffler's employees perform every day. Formula Student is a unique interface between universities and industry", explains Prof. Dr.-Ing. Peter Gutzmer, Deputy CEO and Chief Technology Officer at Schaeffler AG.
This successful concept makes the competition and its participants very interesting from an industry perspective. The technology company supports the Formula Student teams with funding and, more specifically, with its products and technological expertise. Schaeffler has also been the competition's main sponsor in Germany since 2014. A commitment that is paying off: Formula Student continuously provides a point of entry into the company for valuable employees. "Competing with the best requires passion, curiosity, inventiveness, and team spirit", explains Corinna Schittenhelm, Chief Human Resources Officer at Schaeffler AG. "In other words, the precise characteristics that Schaeffler and its employees have always represented and that ensure our future success."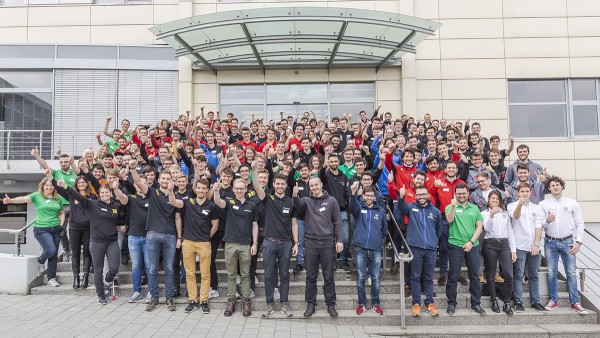 For years now, the Schaeffler Motorsport Academy has been a highlight for the Formula Student teams that are supported by Schaeffler. Since 2014, budding engineers have had the chance to meet Schaeffler experts and big names from the world of motorsport at the Motorsport Academy in Herzogenaurach. Over the course of several days, a series of workshops, exciting discussions, and a panel discussion involving high-ranking representatives are held on subjects like electric mobility, automated driving, engineering, and data analytics and project management. This provides an excellent platform for students and Schaeffler employees to make initial contact and exchange ideas. Corinna Schittenhelm, Chief Human Resources Officer at Schaeffler, emphasizes how important the commitment to Formula Student is for Schaeffler: "These students fit Schaeffler's requirements perfectly thanks to their passion for new drive technologies, their wealth of practical experience, and the teamwork that they display at all times."
2019 also saw a large number of students visiting Herzogenaurach once again. The agenda for the roughly 140 participants from Italy, Spain, Hungary, and Germany included numerous workshops. Together with Schaeffler experts, they looked at a wide range of engineering topics and discussed various organizational issues relating to motorsport. These included proper racing team organization, practical cost calculation, and creative approaches for cooperatively finding solutions. An important part of this year's agenda was a presentation by Schaeffler-Paravan's head of development, Dr. Manfred Kraus, who gave the students a closer insight into the challenges presented by future mobility, the story behind the Space Drive technology, and the Schaeffler Mover concept. In addition to taking part in workshops and discussions, those attending the Motorsport Academy event were given the opportunity to hold in-depth discussions with trainees about day-to-day work at Schaeffler. Students attending this year's event also had a unique opportunity to meet two-time DTM champion and Schaeffler brand ambassador Marco Wittmann live and in person during a Q&A and autograph session. Wittmann answered the students' questions, shared his racing experiences, and gave helpful tips on how best to develop and design a racecar.
Hall of Fame
Schaeffler Motorsport Hall of Fame
Schaeffler has been involved in motorsport for decades, and in addition to major motorsport series like Formula E and the DTM, the company also actively sponsors other series and events. The Schaeffler Motorsport Hall of Fame provides an overview, and it highlights how firmly rooted the company is in the motorsport sector and thus how it continuously tests its expertise on racetracks and rally courses throughout the world.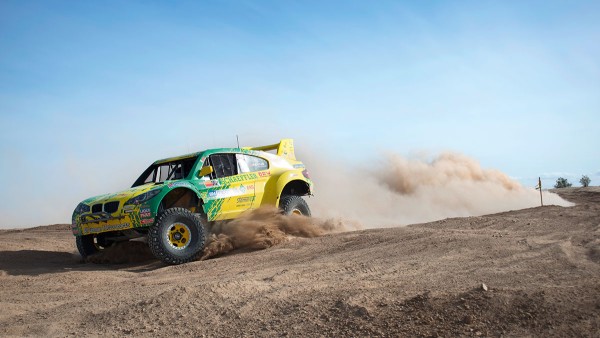 Tough endurance tests
In the German-speaking region, there is hardly a more experienced expert in off-road racing than Armin Schwarz. Having been active in the World Rally Championship for many years, the native of Franconia has been competing since 2006 in 800-hp Trophy Trucks in the SCORE International desert racing series and the Baja 1000, the season's pinnacle event. Schaeffler and Schwarz have been enjoying a partnership for many years. In 1986, for instance, on winning the title in the Mitropa Rally Cup, the company's brand ambassador was racing in an Audi 80 quattro wrapped in a livery featuring Schaeffler's INA product brand.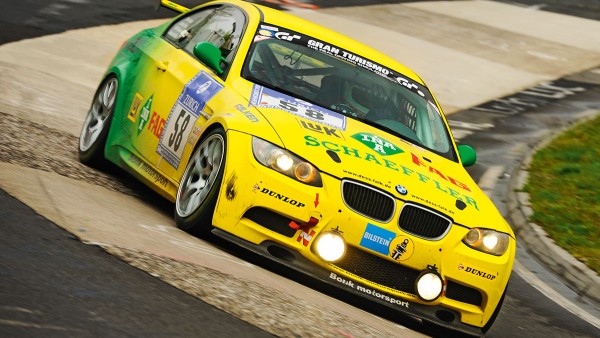 Twice around the clock
A motorsport highlight for pros and a fascinating challenge for privateers – the 24 Hours of Nürburgring, the major endurance race on German soil, has many facets. In 2013, Schaeffler sponsored Bonk Motorsport. The family-owned outfit won the GT4 class with a BMW M3.
Kings of motorsport
Clutches from Schaeffler's LuK product brand help transfer the 8,000 horsepower of the pulling tractors to the ground. In 2012 and 2013, the Le Coiffeur Tractor Pulling team from Bad Iburg in the 2.5-ton class even competes with a 4,000-hp tractor sporting Schaeffler's colors and celebrates success after success.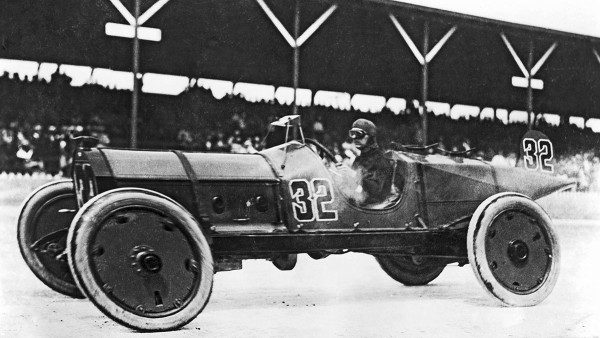 500 miles of Indianapolis
In a different day …
More than 100 years ago, the "Marmon Wasp" race car won the legendary "Indy 500" – not least thanks to ball bearings from Schaeffler's FAG product brand.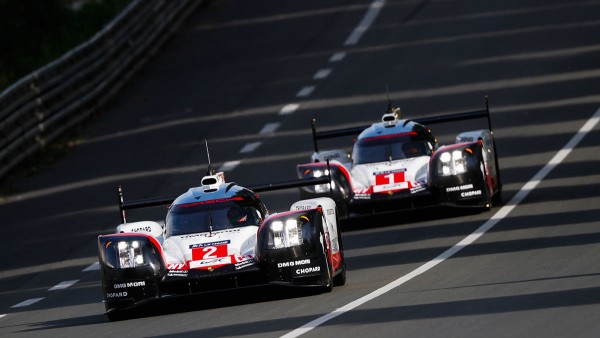 The measure of all things
High speed and high tech – the WEC (FIA World Endurance Championship) combines both in special ways, which makes the series an attractive stage on which to demonstrate the innovative power of high-end hybrid sports cars, energy efficiency being the magic word.
In 2014, following Porsche's return, Schaeffler becomes a partner of the premium manufacturer. This corporate pairing soon emerges as the measure of all things. From 2015 to 2017 Schaeffler and Porsche celebrate the double world championship three times in succession and thus go down in WEC history.
Schaeffler and Porsche are unbeatable also in each season's pinnacle event at Le Mans, in which the drivers are on track four times as long as in the season's other races. In the winning car of 1970 and 1971, the Porsche 917, bucket tappets of Schaeffler's INA product brand were operating.
A desert adventure
Be it in the 1980 VW Iltis, in Jutta Kleinschmidt's Mitsubishi Pajero or in the VW Race Touareg – products from Schaeffler were used in all of these winning vehicles.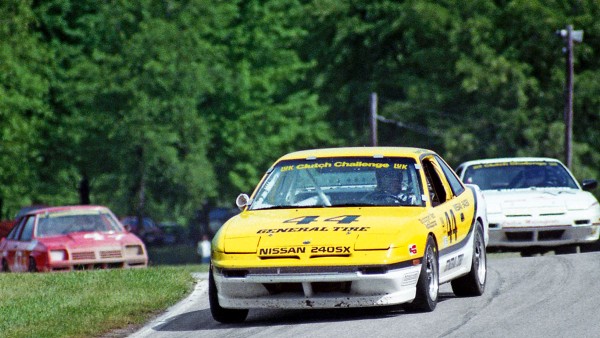 An American dream
In 1989 and 1990, LuK was the title sponsor of a touring car championship in the United States in order to enhance the brand's popularity overseas.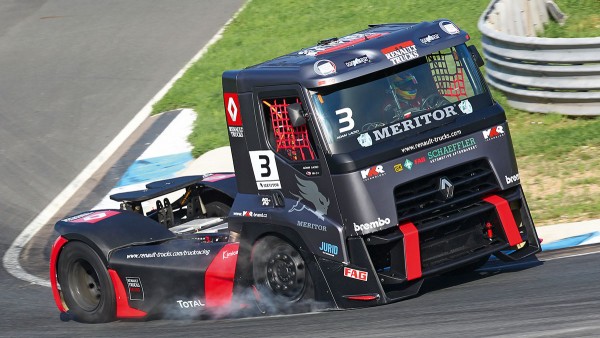 European Truck Championship
Shaking the earth
5.5 metric tons of weight, 1,100 horsepower, 5,600 newton meters of torque – the "monsters" of the European Truck Championship are the largest, heaviest and most powerful circuit racing vehicles.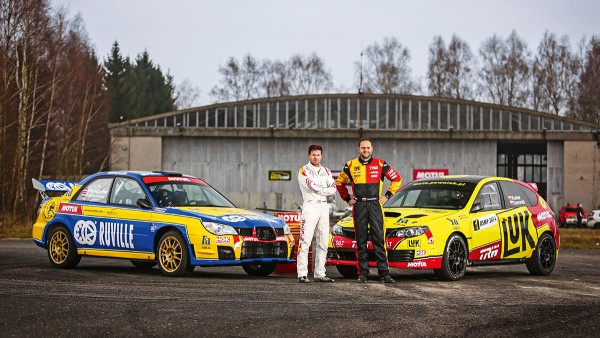 Olé!
Schaeffler was involved in the Central American series for four years. The title win by Mexican Jorge Goeters in 2012 marked the highlight of this commitment.
Share Page