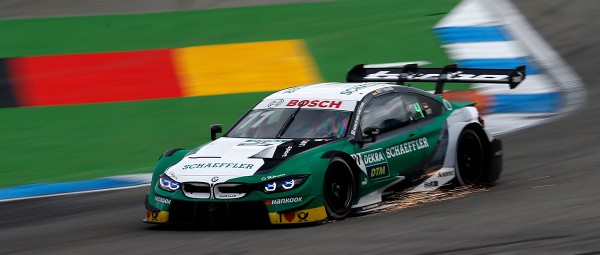 Combustion technologies in high-tech race car
Spectacular duels between some of the world's best-known drivers at the wheel of high-tech, 600-horsepower race cars on racetracks throughout Europe – that is the DTM. It is the most popular international touring car racing series, and since 1984 has been attracting fans with a combination of enthralling motor sport and a colorful program of entertainment that includes additional high-level racing series that are held during the race weekends. Three high-class manufacturers – Audi, BMW, and Aston Martin – are involved in the DTM. Schaeffler is also involved right up to the hilt, and has been since the series began.
Top-flight racing with IC engines
A pioneer in the DTM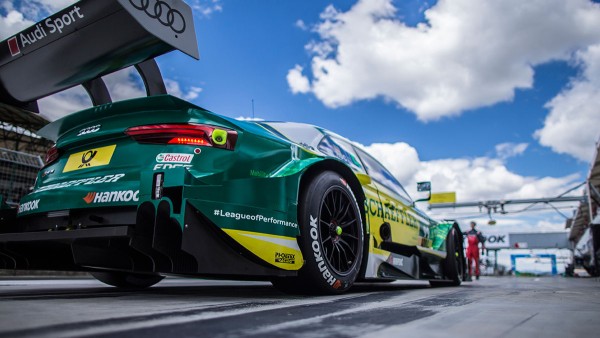 Schaeffler has been supporting drivers and teams with its expertise in motorsport and technology since the DTM's earliest years, and both vehicles and overalls bearing the LuK product brand are a common sight. In 2011, the technology company consolidated its commitment and lent its name to the Schaeffler Audi operated by Phoenix Racing. The successes immediately spoke for themselves: Martin Tomczyk finished in the top five in every one of the season's ten races – including three victories – and comfortably took the DTM title one race before the end of the season. Schaeffler thus celebrated a major triumph: DTM champion in its first year. Mike Rockenfeller became Schaeffler's new DTM driver in 2012. Just one year later, he too achieved major success by taking the top spot in the driver standings – Schaeffler's second title victory in its third year as a vehicle sponsor. Over the following years, Schaeffler, Audi Sport Team Phoenix, and Mike Rockenfeller were a winning combination. Schaeffler opened a new chapter in its DTM history at the start of the 2019 season when, as part of an exclusive premium partnership with BMW M Motorsport, BMW works driver Marco Wittmann took the wheel of the Schaeffler BMW M4 DTM – also known as the Green Machine.
Cooperation extended to motorsport
Partnership with BMW M Motorsport in the DTM
Schaeffler started the new DTM season with a strong new partner: As part of a long-term collaboration, Schaeffler started the 2019 DTM season as the new premium partner to BMW M Motorsport. In its eye-catching green-and-white color scheme, the BMW M4 DTM known as the Green Machine is taking on 18 races throughout the year. At the wheel of the 600-horsepower racecar operated by Team BMW RMG is Marco Wittmann, a native of Fürth and two-time DTM champion.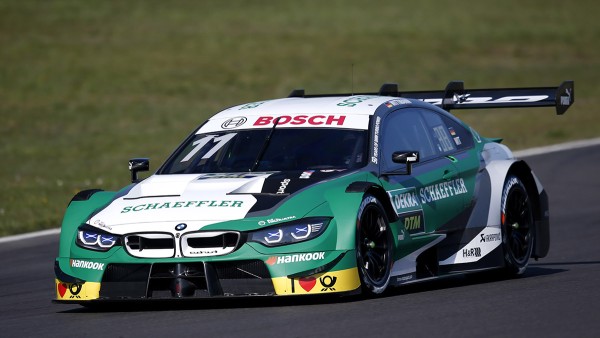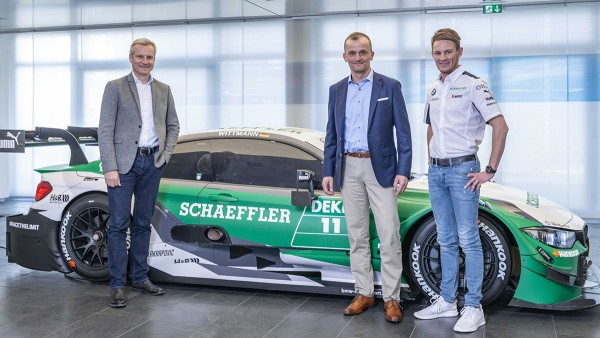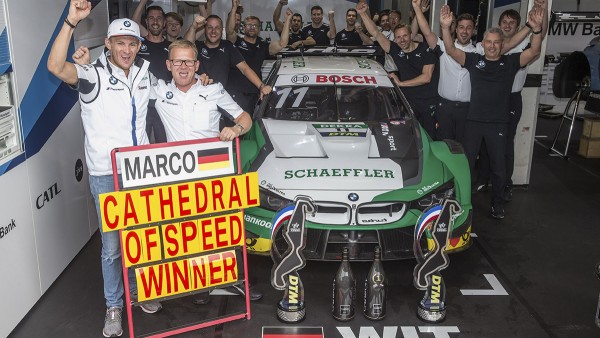 Schaeffler is delighted to renew and further enhance its past partnership with BMW M Motorsport. Even in 2010, Schaeffler's LuK and INA product brands collaborated with BMW on the BMW M3 GT2 and in the FIA WTCC. Schaeffler and BMW have also been working closely together for years in volume production, the results of which have found their way into numerous BMW models – from internal combustion engines with optimized fuel economy and emissions through to powertrain bearing supports with optimized friction characteristics and highly efficient wheel bearing supports as well as future mobility solutions. For example, Schaeffler produces the mechanical components for BMW's fully variable "Valvetronic" valve train and the Vanos units for BMW's gasoline engines. Schaeffler expertise has also gone into the BMW i8 and BMW i3, however – including the electric motors and electric transmission bearing supports in BMW's electric axles.
Schaeffler's premium partnership with BMW M Motorsport allows the company to expand its presence in the motorsport sector. It is precisely this multifaceted involvement in motorsport that has always reflected Schaeffler's self-image as a versatile and high-performance global player in the field of global mobility.
Successful involvement in various racing series has always been of great importance for Schaeffler – and we are expanding our base with this collaboration with BMW M Motorsport in the DTM. The DTM is and remains a powerful platform, and its future prospects are very positive. "We are delighted to be opening a new chapter in our history in the DTM together with BMW, built on decades of trusting cooperation.
When it comes to automobiles and motorsport, Schaeffler is a global player just like us. That makes this a perfect combination. Generating points of contact for extensive cooperations with our partners that go far beyond basic branding is always an important criterion for us. In the case of Schaeffler, that is completely fulfilled. Our two companies already have a close relationship in the volume production of cars, and we are now extending that relationship to the race track.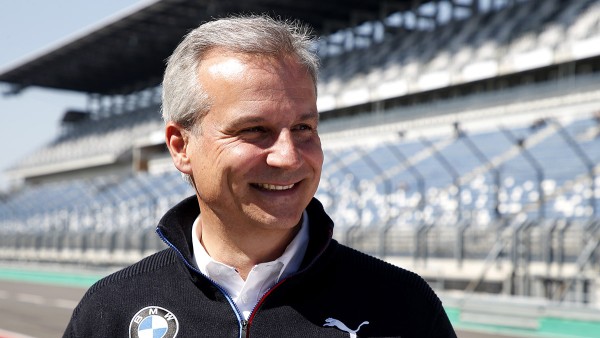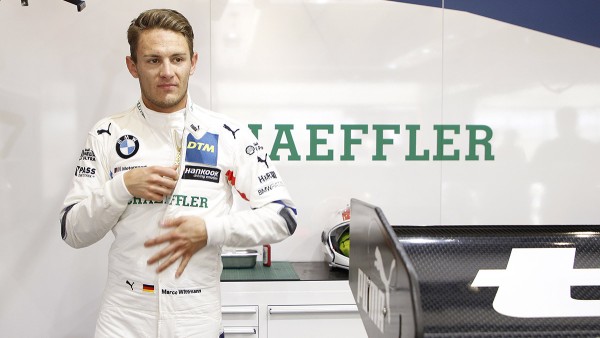 It is a great pleasure for me to fly the Schaeffler colors. Schaeffler is a regional partner and comes from the same region as I do. That – together with my professional background as a car body mechanic of course – gives me a direct point of contact with Schaeffler
A racing series with tradition
This is the DTM
Fans who have been following this racing series since it began in 1984 will still know it as the German Touring Car Championship. The DTM took a hiatus from 1996 to 2000, and in 2019 is celebrating 33rd season. The 2019 season also sees the addition of a new manufacturer, Aston Martin, alongside established competitors like BMW and Audi. A total of 18 drivers will be competing for the prestigious title, with races scheduled in Germany, England, Italy, and the Netherlands. The 500th race will be held in mid-August at Brands Hatch (Great Britain).
New rules for 2019
One of the most important new developments is undoubtedly the revolutionary engine change, with the naturally aspirated V8 engines used in past series now being replaced by two-liter turbo engines. For the Schaeffler BMW M4 DTM, that means around 100 extra horsepower with around half of the previous engine capacity. The drivers can also look forward to an additional 30 horsepower thanks to a new fuel mass flow rate restrictor. The cars have also become significantly lighter overall: A DTM car without fuel or a driver now weighs just 981 kg – a total of 50 kg less than in the previous season. More power and less weight means higher speeds, superior dynamics, and more racing action, with the cars now able to exceed 300 km/h. Another new development is that the rear spoilers have been standardized and are now 520 mm wider than in the previous season. The cars will no longer be fitted with number plates, one reason for which is the turbo engines' increased need for cooling. An additional "firewall" is mounted directly behind the driver and provides protection against potential fires in the cockpit.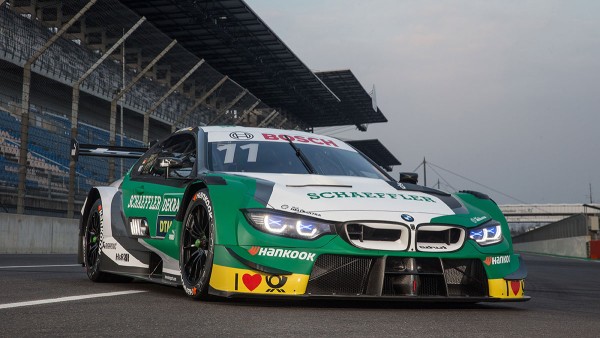 Schaeffler BMW M4 DTM: Facts
Weight: 981 kg
Maximum speed: Over 300 km/h
Capacity: 1,999 cm3
Two-liter turbo engine
Number of cylinders: 4
Max speed: 9,500 rpm
Power: Approx. 60 hp
Power-to-weight ratio: 1.6 kg/hp
Go behind the scenes with Schaeffler's DTM Talk
Schaeffler's DTM Talk provides exclusive DTM News and background information. Over the course of the season, Schaeffler will meet with different VIPs to discuss a range of exciting DTM-related topics ahead of each race weekend. In the first edition, Matthias Zink, CEO Automotive OEM at Schaeffler, and BMW Group Motorsport Director Jens Marquardt provide a fascinating insight into the partnership between Schaeffler and BMW M Motorsport. DTM Talk also gives you the chance to get to know big names like Marco Wittmann, Achim Kostron, and Alex Zanardi. Our social media channels ensure that you won't miss a single episode of Schaeffler's DTM Talk.
Marco Wittmann
Schaeffler has a new brand ambassador in the DTM
The beginning of Schaeffler's partnership with BMW M Motorsport also brought the company a new brand ambassador in BMW works driver Marco Wittmann. The two-time DTM champion has been competing in the series since 2013, and narrowly missed a spot on the podium during the 2018 season, where he finished fourth overall. Marco Wittmann was born in Fürth, Bavaria. Before the DTM season had even started, Wittmann paid a visit to Schaeffler's headquarters in Herzogenaurach. "I am of course really looking forward to the partnership with Schaeffler and BMW. This is going to be something truly special – particularly since Schaeffler is a regional partner," said Wittmann, who is clearly excited about the collaboration. The Schaeffler employees in Herzogenaurach shared this enthusiasm: During an autograph session, they had the opportunity to talk with Marco Wittmann and take a look inside his new DTM car, the Green Machine. At the end of the event, the DTM driver got to know his new premium partner Schaeffler even better during a tour of the plant. The 2019 DTM season sees Marco Wittmann taking over at the wheel of the Schaeffler BMW M4 DTM, known as the Green Machine.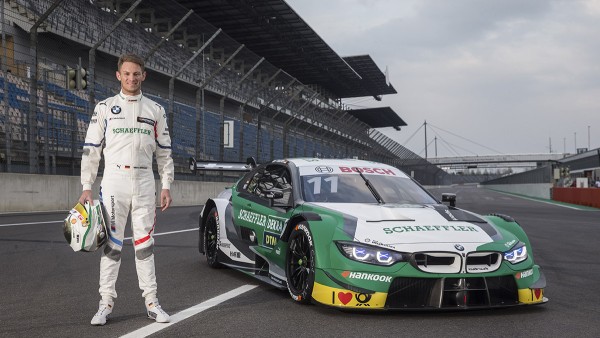 This is Marco Wittmann:
Trained as a car body mechanic
Born on November 24, 1989
Competing in the DTM since 2013
DTM champion in 2014 and 2016
Place of birth/residence: Fürth (Bavaria)
Favorite race: DTM at the Norisring
Favorite racetrack: Red Bull Ring, Spa-Francorchamps, Nürburgring "Nordschleife"
Favorite racing driver: Alex Zanardi, Lewis Hamilton
Biggest strengths: Consistency and qualifying performance
Biggest weaknesses: Too ambitious
How I train: Jogging and mountain biking in the great outdoors, weight training at the gym
Favorite food: Italian
Hobbies: Cars and motorsport, squash, skiing, and mountain biking
Did you know that Marco Wittmann still works as a car body mechanic for his parents' company?
DTM race calendar 2019
A premiere and a historic comeback
The DTM's 2019 season will comprise nine race weekends and a total of 18 races. As usual, the first race will take place at Baden-Württemberg's Hockenheimring, where the grand finale will also be held to close out the season. The 2019 season will include three further races in Germany and four races held abroad. The races in Misano (Italy) and at Brands Hatch (Great Britain) were already included in the 2018 calendar, while the legendary TT Circuit in Assen (Netherlands) will host its first DTM race this year. Belgium's Circuit Zolder will also be making a comeback this year. The race in Zolder has historical significance, since the track was home to the first-ever DTM race in 1984.
The 2019 DTM race calendar at a glance:
May 3-5, 2019: Hockenheim (Germany)
May 17-19, 2019: Zolder (Belgium)
June 7-9, 2019: Misano (Italy)
July 5-7, 2019: Norisring (Germany)
July 19-21, 2019: Assen (Netherlands)
August 10-11, 2019: Brands Hatch (Great Britain)
August 23-25, 2019: Lausitzring (Germany)
September 13-15, 2019: Nürburgring (Germany)
October 4-6, 2019: Hockenheim (Germany)
Videos
All DTM-related videos at a glance