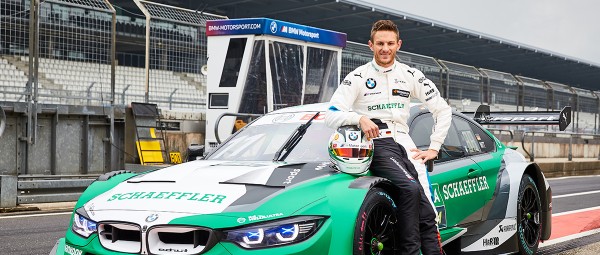 Combustion technologies in high-tech race cars
Spectacular duels between some of the world's best-known drivers at the wheel of high-tech, 600-horsepower race cars on racetracks throughout Europe – that is the DTM. It is the most popular international touring car racing series, and since 1984 has been attracting fans with a combination of enthralling motor sport and a colorful program of entertainment that includes additional high-level racing series that are held during the race weekends. Two high-class manufacturers – Audi and BMW, – are involved in the DTM.
Top-level sport with internal combustion engines
A pioneer in the DTM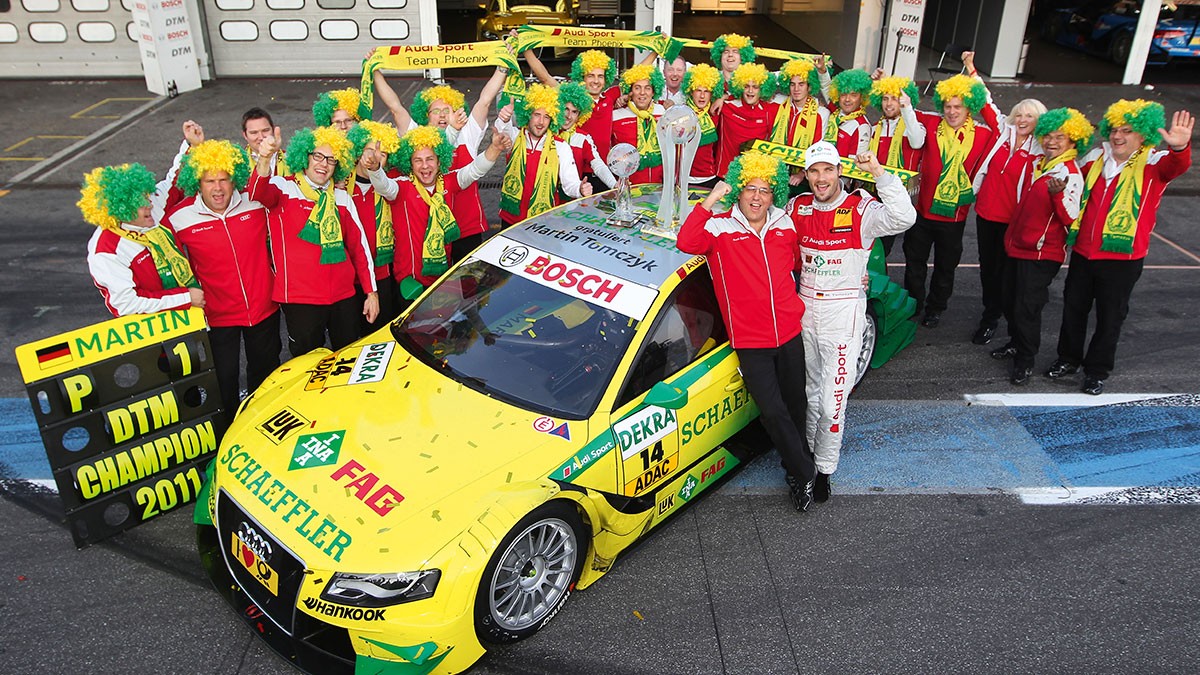 Schaeffler has been actively involved in the DTM for many years and has been supporting drivers and teams with its expertise in motorsport and technology:
2011
Schaeffler lends its name to the Schaeffler Audi operated by Phoenix Racing and secures the DTM title in its first year with its driver Martin Tomczyk
2012
Mike Rockenfeller becomes Schaeffler's new DTM driver
2013
Mike Rockenfeller wins the DTM driver's title
2019
Start of the premium partnership with BMW M Motorsport and Marco Wittmann as driver
Renewed collaboration in motorsport since 2019
The partnership with BMW M Motorsport in the DTM
Schaeffler is delighted to renew and further enhance its past partnership with BMW M Motorsport: As part of a long-term collaboration, Schaeffler started the 2019 DTM season as the new premium partner to BMW M Motorsport.
In its eye-catching green-and-white color scheme, the BMW M4 DTM known as the Green Machine is taking on 20 races throughout the year. At the wheel of the 600-horsepower racecar operated by Team BMW RMG is Marco Wittmann, a native of Fuerth and two-time DTM champion.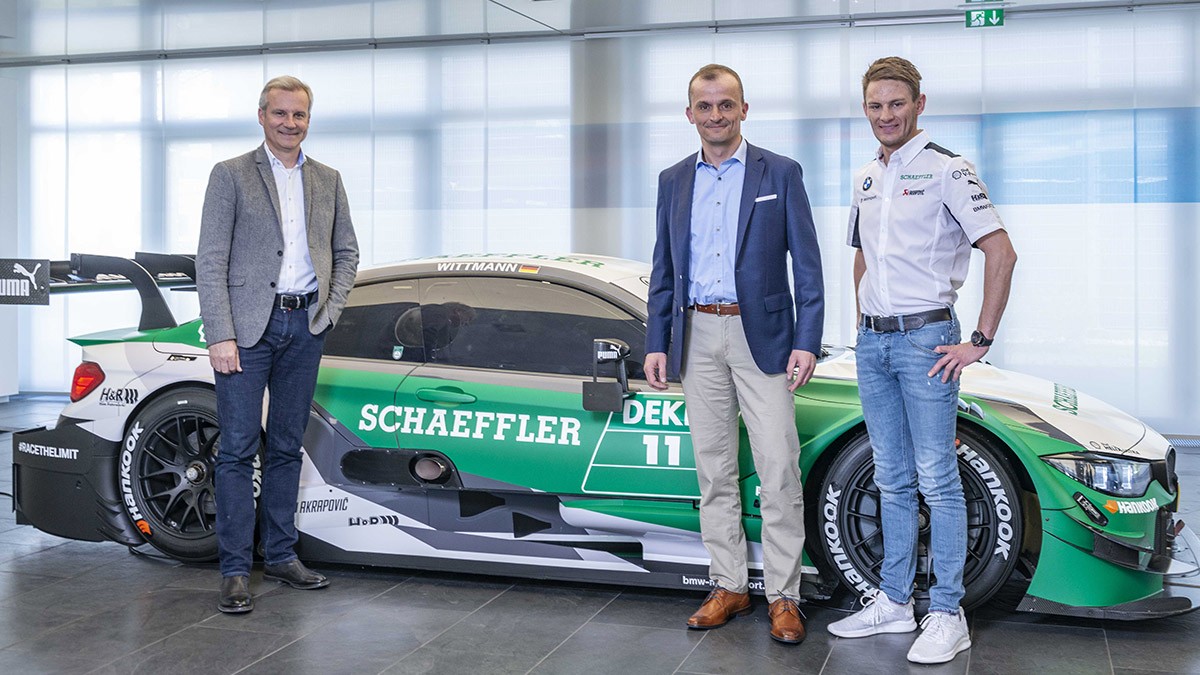 The partnership with BMW M Motorsport and Marco Wittmann in the DTM could not have gotten off to a better start from our perspective. We are looking forward to opening the next chapter in our collaboration in 2020.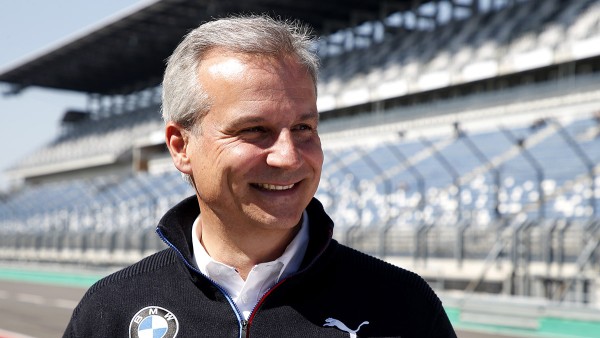 Schaeffler and BMW M Motorsport are united by their expertise and passion for high performance in both automotive engineering and motorsport. Our partnership in the DTM is the best evidence for this.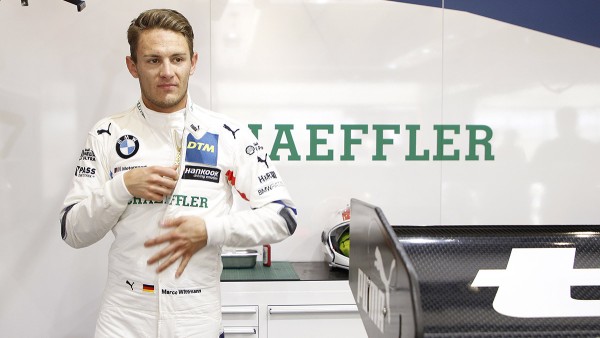 It goes without saying that having a strong partner like Schaeffler on my side is the perfect situation. The chemistry between us was right from the very beginning.
A racing series with tradition
That is the DTM
Fans who have been following this racing series since it began in 1984 will still know it as the German Touring Car Championship. The DTM took a hiatus from 1996 to 2000, and in 2020 is celebrating its 34th season.
Manufacturers
BMW and Audi
Drivers
A total of 15 drivers are chasing titles in the current season.
Circuits
The ten racing weekends are distributed across seven countries. The series will start four times in Germany and once in England, Italy, Belgium, the Netherlands, Russia, and Sweden.
New in 2020 season
More races
The DTM is expanding and becoming increasingly international. 20 races are in the program for 2020, two more than last year. The races in St. Petersburg, Anderstorp and the high-speed Monza circuit are additions to the DTM race calendar.
Increased opportunities to use DRS (Drag Reduction System)
The new regulations regarding the DRS system should promote overtaking and provide more exciting races. This is because DRS can now be used on the start/finish straight irrespective of the gap to the driver in front, in contrast to 2019 when activation of the aerodynamic system was only permitted if a driver was no more than 3 seconds behind the car in front.
More overtaking power
Drivers activating the push-to-pass system in the new season will briefly have up to 60 PS of additional power available – and therefore around twice as much as in 2019. Furthermore, this function can now be used on 24 instead of only on 12 laps. This will make "push to pass" simpler.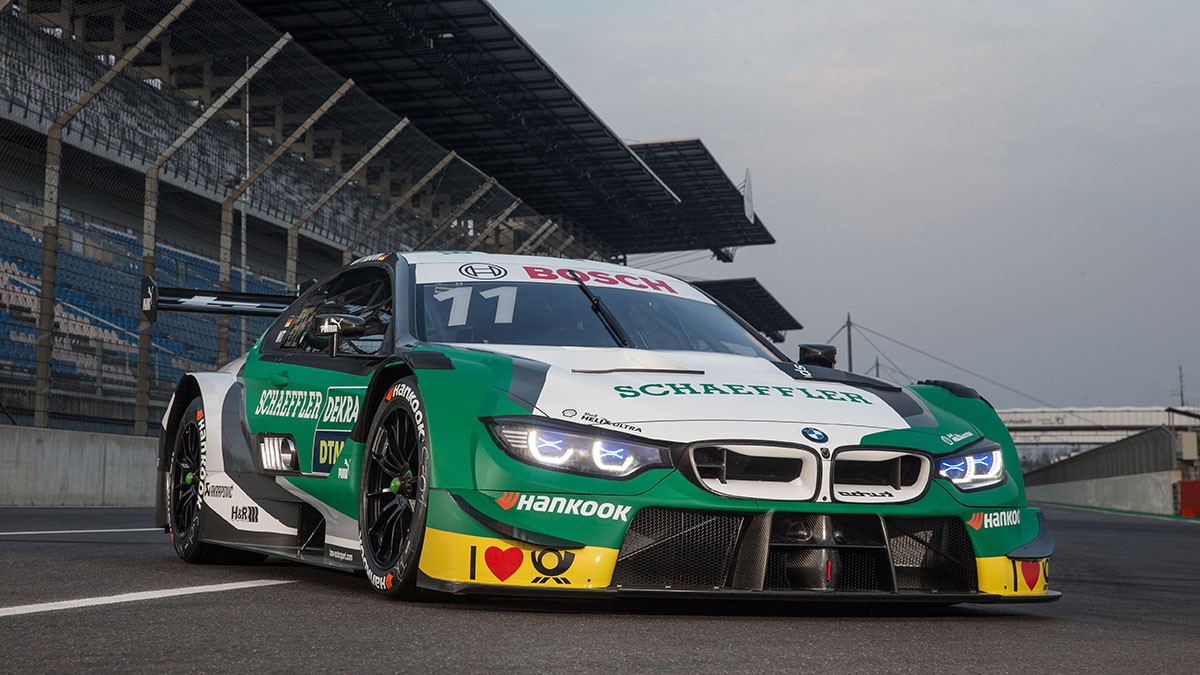 Schaeffler BMW M4 DTM: Facts
Weight: 981 kg
Maximum speed: Over 300 km/h
Capacity: 1,999 cm3
Two-liter turbo engine
Number of cylinders: 4
Max speed: 9,500 rpm
Power: Approx. 600 hp
Power-to-weight ratio: 1.6 kg/hp
Marco Wittmann
Schaeffler brand ambassador in the DTM
The beginning of Schaeffler's partnership with BMW M Motorsport also brought the company a new brand ambassador in BMW works driver Marco Wittmann. The two-time DTM champion has been driving in the DTM since 2013. Before the start of the new season, Marco Wittmann has picked up 15 wins, stood 33 times on the podium, and secured the pole position 14 times.
Marco Wittmann pays regular visits to Schaeffler's headquarters in Herzogenaurach. "The partnership with a regional partner like Schaeffler is something special. Due to the close proximity to my home, we often meet for a face-to-face talk in Herzogenaurach", says Marc Wittmann who is clearly delighted with the collaboration.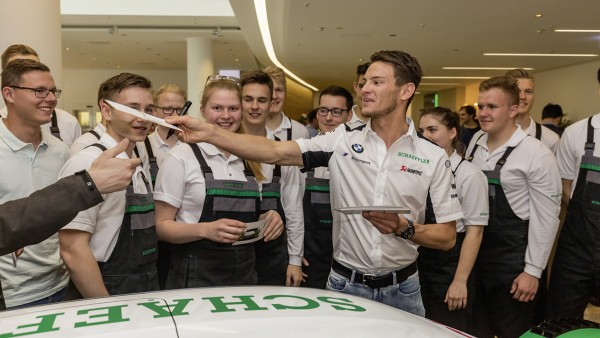 This is Marco Wittmann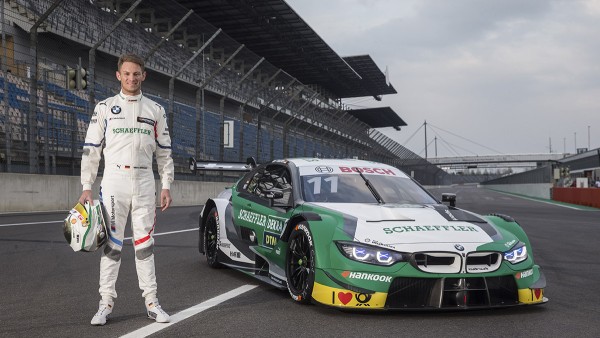 Trained as a car body mechanic
Born on November 24, 1989
Competing in the DTM since 2013
Favorite race: DTM at the Norisring
Favorite racetrack: Red Bull Ring, Spa-Francorchamps, Nuerburgring "Nordschleife"
Biggest strengths: Consistency and qualifying performance
Biggest weaknesses: Too ambitious
Favorite racing driver: Alex Zanardi, Lewis Hamilton
How I train: Jogging and mountain biking in the great outdoors, weight training at the gym
Favorite food: Preferably Italian food
Hobbies: Cars and motorsport, squash, skiing, and mountain biking
Did you know? Marco Wittmann still works as a car body mechanic for his parents' company.
Marco Wittmann on social media and web:
Press releases
DTM-related press releases at a glance