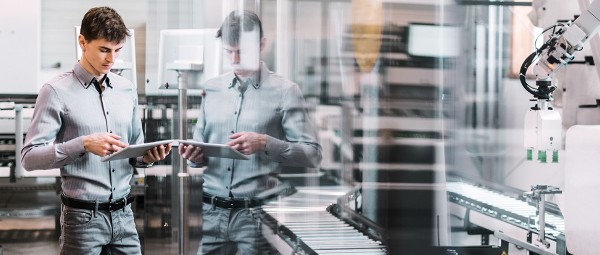 On the path of digital transformation
We Live in an Increasingly Digital World
The networking of individual vehicles or machines increases the efficiency in mobility and industry. Schaeffler utilizes its expertise to put digital technologies from the laboratory on the road or into production.
What Will Count in the Future
More Efficiency through Digitalization
Higher, faster, further. Schaeffler products contribute to the highest technological performance. In tomorrow's world, however, not only conventional records will count, but also sustainability and efficiency. Digital solutions from Schaeffler can make a significant contribution to this. They already enable us to reduce greenhouse gas emissions in road traffic, to generate green electricity using water or wind power more cost-effectively, or to make particularly economical use of fertilizers. Schaeffler engineers use their systems expertise to break records in efficiency as the new supreme discipline. Such records can only be achieved through continuous digitalization and networking.
Digital Solutions
Maximum Efficiency through Networking
Optimizing maintenance in the wind energy sector
Schaeffler is an important player in the renewables industry producing the huge bearings that help turbines to spin freely. Replacing these bearings is complicated and expensive as it results in downtime and lost energy. Through the new agreement, IBM and Schaeffler will explore how machine learning can reveal additional insight about the performance of equipment in different operating conditions. Sensors in the equipment and even in the bearings themselves will report on the actual condition of components in realtime. Using wind forecasts from the Weather Company (an IBM company), turbine operators will be able to plan ahead and replace parts during less windy periods.
Learn more
Digitized monitoring and optimization of trains
Schaeffler is presenting a concept for a condition monitoring system (CMS) with intelligent software and a connection to the Cloud for the digitalized monitoring of bogies in passenger trains. Data evaluation serves the purpose of achieving higher average speeds, greater operating performance as well as longer maintenance intervals for future train generations while also improving operating reliability.
Compact sensor units specially developed for rail applications are used to measure structure borne sound, temperatures and speeds on the axlebox bearings, which permits the detection of damage such as rolling bearing damage and out of balance on the wheel rims. These data are then analyzed automatically, either in the Schaeffler Cloud or in a local entity and displayed as plain text.
The operator or maintenance technician is connected to the Cloud and can monitor the condition of individual axlebox bearings and even entire axleboxes and bogies.
Learn more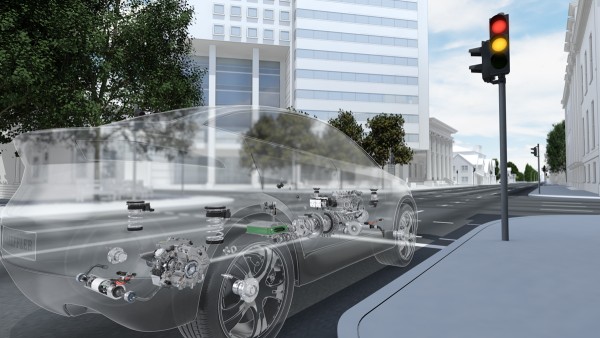 Connected vehicles
Schaeffler is leading the way in the development and manufacturing of products for engine, transmission and chassis applications. New technologies will allow Schaeffler to extend the functionality and lifespan of components for the automotive industry. Real time analytics and cognitive systems will turn data from components and systems into valuable insight which can be used by manufacturers to increase the reliability of cars and offer new value-added services to customers.
Industry 4.0 for Tooling Machines
BM's cognitive technologies will support Schaeffler's Industry 4.0 strategy for tooling machines helping to improve overall equipment efficiency (OEE). This includes the optimization of production processes, real time analysis of data and context-driven maintenance, networking and optimization of multiple machines within a production line. The objective is to continuously optimize production and supply chain. Focus is on internal optimization to increase efficiency and to leverage this for the creation of new service offerings for customers and partners. Learn more
Connected Equipment Operations Center
Experts are monitoring the condition of thousands of machines and pieces of equipment on and off site. Big Data is transmitted to the Operation Center and processed in the Schaeffler Cloud. Algorithms and cognitive approaches will analyze data helping to make predictions about machine performance and create opportunities for optimization. Irregularities and potential faults are automatically identified and corresponding actions rapidly initiated.
Share Page