Further thinking, lateral thinking, and rethinking – to stay ahead.
Nearly 2,400 patent registrations in 2017
Innovation Award
The Schaeffler FAG Foundation is an incorporated public foundation with headquarters in Schweinfurt/Germany and was established in 1983. It was established in 1983 and is led by the Schaeffler Group today. The foundation object is the promotion of science, research and teaching in the field of scientific engineering related to bearing technology. Bearings technology incorporates rolling bearings, plain bearings and magnetic bearings in mechanical engineering and the automotive and aerospace industries for both rotary and linear motion, and the developments, applications and processes associated with it.
Innovation Award
Promotion Concept and Foundation Bodies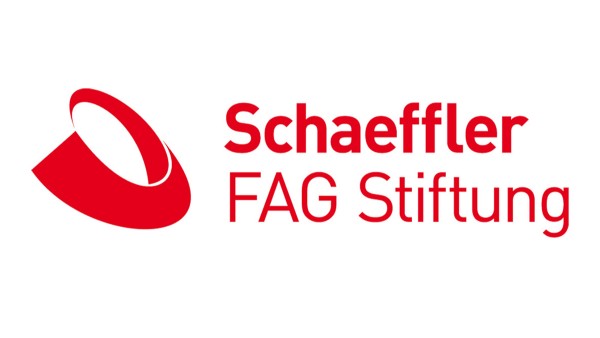 Promotion concept
Scientific treatises from the field of bearing engineering by offering the Innovation Award.
Promotion of school development
Honorary Award
Foundation bodies
Maria-Elisabeth Schaeffler-Thumann, Chairwoman
Co-owner of the INA-Holding Schaeffler GmbH & Co. KG
Deputy Chairperson of the Supervisory Board
Lic.oec. HSG Georg F. W. Schaeffler, JD/LLM
Owner of the INA-Holding Schaeffler GmbH & Co. KG
Chairman of the Supervisory Board of Schaeffler AG
Klaus Rosenfeld
Chief Executive Officer
Schaeffler AG
Professor Dr.-Ing. Christian Brecher
Laboratory for Machine Tools
RWTH Aachen
Professor Dr.-Ing. Udo Lindemann
Chair of Product Development
TU München
Professor Dr. Robert Grebner, Deputy Chairman
President University of Applied Sciences
Würzburg-Schweinfurt
Professor Dr. Sandro Wartzack
Chair of Engineering Design
FAU Erlangen-Nürnberg
Andreas Hamann, Chairman Foundation Board
Senior Vice President HR Industrial and Europe
Dr. Stefan Spindler
Member of the Executive Board Schaeffler AG
CEO Industrial
Dietmar Heinrich
Member of the Executive Board Schaeffler AG
Chief Financial Officer
Dr. Josef Scheller, Foundation Manager
Plant Management Schweinfurt and Eltmann, Germany
Schaeffler Technologies AG & Co. KG
Nadja Jäger, Administration
Schaeffler Technologies AG & Co. KG
Schaeffler FAG Foundation
Promoting Innovations and Competitive Performance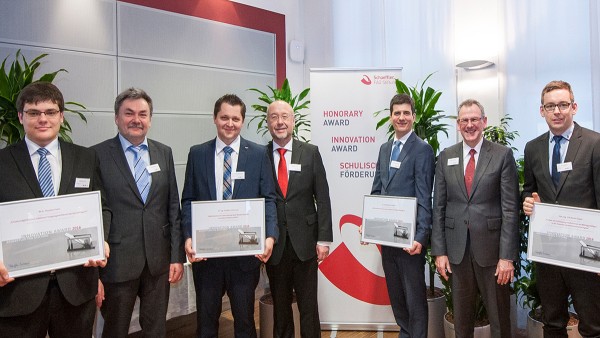 The Schaeffler FAG Foundation promotes science, research and teaching in the field of scientific engineering related to bearing technology.
The foundation breaches the gap between industry and science by awarding the ideas, visions and goals of those working at the universities, in research and business.
The Foundation promotes innovations and competitive performance. In serving its aims, it offers the Innovation Award valued at a total of up to € 20.000 for outstanding treatises.
Applications for the annual award can be submitted by June 30.
Conditions of Participation
Treatises Related to Bearing Technology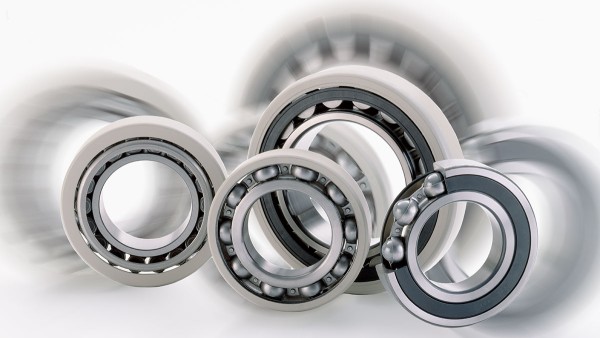 Treatises related to bearing technology can be submitted. We refer to the definition of bearings technology and the enclosed examples of topics below.
The treatises may have been drawn up by individual natural persons or by teams. In the case of teams consisting of natural persons, the team has to nominate an authorized person to represent the team against Schaeffler FAG Foundation in all actions.
If the treatise has been drawn up in the context of a scientific institute, a company or a similar institution, the corresponding consent with the participation in this competition is required.
The treatises may be submitted in German or English and should not have been completed more than three years before the application deadline.
Applications are to be directed to the Schaeffler FAG Foundation by the announced application deadline.
Documents
The following documents must be submitted along with an application:
Fully completed application form
Curriculum vitae/photography
Scientific-engineering treatise (complete copy)
Description of the treatise contents
(use the summary form)
Expert assessment on the treatise
Teams: Authorization
Address
The documents should be sent to:
Schaeffler
FAG Foundation
Georg-Schäfer-Str. 30
97421 Schweinfurt
Germany
The contents of the submitted treatises will be treated confidentially. The applicant agrees that the submitted treatise be passed on to the founder for inspection and for utilization, should the occasion arise.
The foundation and the Schaeffler Group will handle the submitted treatises with care. However no liability will be accepted for its loss, damage or unauthorized usage by third parties.
The awarding of prizes will be decided by the foundation committee of the Schaeffler FAG Foundation.
The judges' decision is final.
We reserve the right to renounce on the awarding of prizes if no prize-worthy treatise has been handed in. In the case of several equally good treatises, a division of prizes is possible.
The conditions of entry are accepted as binding on submitting the application.
Examples of themes
Surface Damage Behaviour of Bearing Steels in High-Speed Sliding-rolling Contact
Theoretical and Experimental Analysis of Various Types of Restrictors for Hydrostatic Bearings
Development of physical / mathematical models for describing the kinematics and dynamics in rolling bearings
Tribology in rolling contact
Reaction layer formation in rolling or sliding contacts when applying suitable EP lubricants
Inspection technique for determining the lubricant life cycle
New methods in analysis and diagnostics of rolling bearing damage
Surface layer coating of rolling bearing components
Oil Film Thickness and Shape Test in Oscillating Roller Contacts
Vibration diagnostics for the determination of rolling bearing life cycles
Sensors in rolling bearings
Computer aided robust design of synchronus belt test rig for noise investigation
New methods of heat treatment of rolling bearing components
New methods in grinding and honing technology
Self-learning factory – Conditions and arrangements
New methods in machining of hardened materials
New surface techniques for metal surfaces
An integrative Approach to Innovation Management
The Role of Internet in New Product Performance
Marketing of machine components and services for machine industries
Pricing of services for machine industries
Extended value chain management
Business development and market-structure innovations
Cooperation with companies from foreign industrial segments for marketing preventive maintenance services for large-size bearings (paper mills, steel mills etc.)
Please use this application form and this summary form.
Share Page