Latest News
2018-07-15, Herzogenaurach | Team Champions – Audi Sport ABT Schaeffler triumphs at the end of the first era in the electric racing series ABB FIA Formula E Championship
Winning the team title crowned four successful years for the Audi Sport ABT Schaeffler squad in Formula E. After a third and a brace of second places in the previous three seasons, in the two concluding races of the finale of season four in New York Lucas di Grassi and Daniel Abt produced a stirring comeback to overturn a deficit of 33 points into a two point advantage.
Technology Magazine
"tomorrow" Issue 1/2018 ⋅ Transformation
High-speed transformation – tomorrow looks at a changing world - Our planet and everything on it has been changing ever since its beginnings. Yet the speed at which change takes place is currently as high as never before and technological progress is its key driver. The new issue of Schaeffler's technology magazine tomorrow looks at a wide range of transformation processes around the globe.
E-paper: Issue 1/2018 ⋅ Transformation
Reports & Publications
Annual Report

Sustainability Report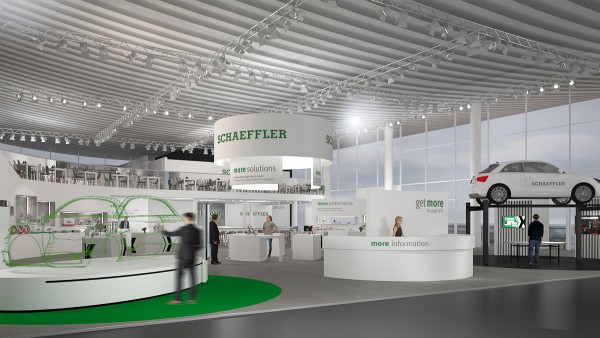 Mobility for tomorrow
Erleben Sie, wie sich dank der Lösungen des Schaeffler Automotive Aftermarkets auch komplexe Fahrzeugtechnologien leicht reparieren lassen. Erfahren Sie, wie Schaeffler mit seinem umfassenden Systemverständnis die passende Lösung für jede Herausforderung im Schienenverkehr bietet. Lernen Sie Schaeffler als strategischen Entwicklungspartner für zuverlässige Lagerlösungen für On- und Offshore-Windkraftanlagen kennen.
Experience how even complex vehicle technologies are easily repaired using Schaeffler Automotive Aftermarket solutions. Learn that Schaeffler's comprehensive understanding of systems means we can offer the ideal solution for any challenge in the railway sector. Get to know Schaeffler as a strategic development partner for reliable bearing solutions for onshore and offshore wind turbines.
Visit us to discover our comprehensive range of solutions for yourself:
Automechanika Frankfurt | September 11 - 15, 2018
InnoTrans | September 18 - 21, 2018