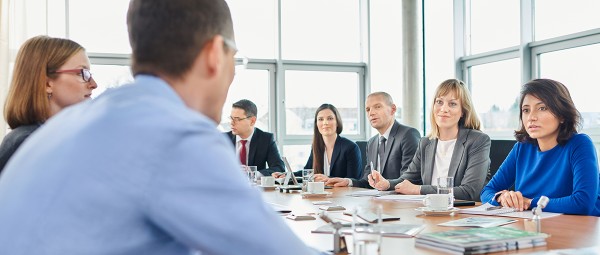 Schaeffler's strategically organized sustainability work is divided into the four fields of action of "Sustainable Management," "Customers and Products," "Environment and Energy," and "Employees and Society." The fields of action create the structural framework for dealing with the Schaeffler Group's sustainability topics, which are identified through a regularly conducted materiality analysis.
Corporate management with integrity is the basis for all business activities of the Schaeffler Group. We expect the same from our business partners. Sustainable management includes compliance with standards in our own company in relation to society, human rights and the environment, as well as the implementation of appropriate diligence processes in the supply chain. In addition, effective corporate governance means responsible corporate management focused on adding long-term value.
With its product offerings, the Schaeffler Group creates mobility for tomorrow and allows its customers to implement future-oriented, climate-friendly product solutions. Schaeffler's products and solutions stand out for their high quality and safety. Individual customer service and long-term business relationships are always the focus of our corporate activities.
Schaeffler sees itself as a global pioneer and role model when it comes to implementing sustainable production standards. Using a location-based management system, the company works in a structured way to increase its material and energy efficiency and to continuously reduce its emissions and use of resources.
Our self-image as a family company includes assuming responsibility for our employees and society. Satisfied, motivated, performance-oriented employees are the foundation of the company's success. With its diversity policy, Schaeffler is making a commitment to the equal rights of all groups of persons. It also supports volunteer work by its employees.
Share Page