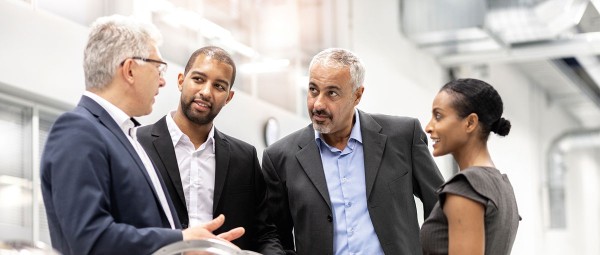 Our success is driven by our employees.
Arround 3,300 trainees worldwide and 3,600 training courses in Germany alone
Candidate Portal and Login
In the Schaeffler candidate portal, you can register your profile with us and keep it up to date (e.g. information about your qualifications, training etc.).
---
How to Apply
To apply, please search for job opportunities and apply directly online.
If you experience difficulty searching or applying for positions, or have general comments about how Schaeffler can improve your application experience, please contact us the Schaeffler recruiting support. Our mail address is for the sole purpose of questions, as we are unable to accept any job applications through this route.
---
FAQ
We have put together some frequently asked questions and answers about applying for positions and our candidate portal here. Please contact the Schaeffler recruiting support, if you have any questions that are not listed here.
1. How do I fill out the online application?
Each page contains instructions on how to fill out the section-mandatory fields are labeled with a red asterisk. Once your application has been sent successfully, you will receive a confirmation email. We strongly encourage you to use the resume parsing function on the first page of Taleo. This will allow our system to automatically fill in multiple fields with your personal information. Submitting your resume in plain text formatting will also allow our system to more easily populate multiple fields and will streamline the application process. You may attach a more beautified version of your resume later on in the application process. Once submitted, your application will undergo a thorough review.
2. Can I log out of the application process and come back to complete it later?
Yes. Be sure to remember your login information (i.e., your username and password) so that you can access the Job Page and Career Section at any time to complete your application. The information you enter will be automatically saved to our system.
3. What should I do if I forget my password or username?
Click on "Forgot Your Password" or "Forgot Your Username" on the login page and enter the requested data. If you forgot your password, we will send a temporary security code to your email address enabling you to log in and create a new password. Your username will be provided to you immediately on the screen upon request.
4. Which types of files can I upload as attachments?
You can upload five files up to 500 KB each in the following file formats: Word, Excel, RTF, plain text, HTML, PDF and zip file. Your data is encoded using HTTPS during transfer, which means it is protected from unauthorized access. All the information in your personal application portal is available to you for any applications you make in the future. This attachment will go through a virus scanner as noted on the site.
5. What information do I need on hand before applying?
Be sure to have an updated copy of your resume as well as a current email address.
6. What positions are currently available?
Click on Jobs in North America and use the predefined search criteria to find a position in your field or area of interest.
7. Will I receive a confirmation email once I submit my application?
Yes. Upon submission, you will receive an automatic confirmation email to the address provided during the application process.
8. How can I view the status of my application?
Simply log in using your username and password. You may examine your candidate profile at any time and view the status of your application under "Job Page" and "My Submissions."
9. Can I be notified of new opportunities?
Yes. When completing your candidate profile, simply select your interests and click on "Send an email notification whenever a new position matching this profile is posted." Doing so will keep you informed on possible job openings that match your profile.
10. May I contact the hiring manager or recruiter directly?
Due to the high volume of job openings available, we do not provide the name, telephone number or email address of the recruiter or hiring manager. If your application matches the job requirements, the recruiter will contact you directly.
11. Which browsers are supported?
Our online application system supports the following browsers: Internet Explorer, Firefox, Safari, 5.1 and Chrome.
12. Can I contact Schaeffler regarding technical questions?
Share Page