Since choosing IBM as its technology partner, Schaeffler's IT department has been hard at work ensuring that this digital platform can be used by the company.
There's no benefit from merely collecting data. We have only reached our goal once this data results in useful information.
And that typically looks like this: at Schaeffler's main plant in Herzogenaurach, the first machine maintenance technicians will soon be receiving new smartphones loaded with a Schaeffler-developed app. Instead of manually logging and transferring data to the SAP system, as has been the case up to now, the information is saved directly in SAP - via a smartphone. Later versions of this software are expected to offer more mobile functions, such as enabling technicians to access all available machine data in advance of scheduled maintenance. This way, they can be better prepared for their work. This type of an app becomes even more important in the event of breakdown: the maintenance technician no longer has to go to the production machine to access the data. Instead, he or she can get an overview of the situation ahead of time.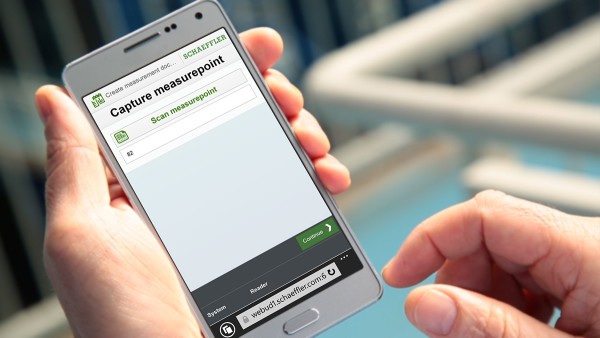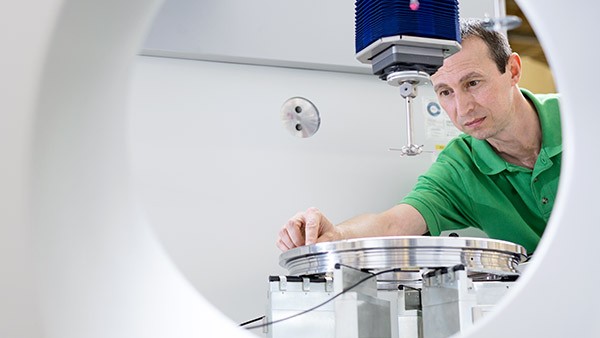 In the Höchstadt plant, where Schaeffler is currently testing its prototype Machine Tool 4.0, the next step toward this goal is concurrently in preparation. This high-tech mill and lathe center, equipped with dozens of new sensors and a communication module, will – in the not-too-distant future – share this plethora of data with the Schaeffler cloud. This means that the exchange of data between other machines and systems for controlling the manufacturing process is completely automated. As such, this becomes a first step toward an essentially autonomous production operation – which basically describes the concept of "Industry 4.0," a vision of the factory of the future that has been largely driven by the manufacturing industry in Germany. But the cloud is also expected to bring added value to customers. "We are in the process of introducing a service platform," explains Gießer, "that will allow our customers to better analyze data generated by condition monitoring activities."
Improving predictive capabilities
Regardless of whether the machine in question is a wind turbine, the Machine Tool 4.0 or a railcar: wherever the objective is to prevent machine failure and perform maintenance at the just the right time, Schaeffler condition monitoring systems that analyze the data from vibration, speed and temperature sensors - thereby uncovering imminent breakdowns before they occur - have already proven their worth. "As a first step, the Schaeffler cloud is intended to improve the operation of these systems," says Gießer. "But we will soon be able to significantly improve their predictive capabilities even further." This is because the central data hub makes it possible to correlate machine data with other data series – for example the loads that occur inside a wind turbine with the wind strengths that fluctuate over the course of the year. Our long-term goal is known as "cognitive analysis" For IT specialists, this means that the analysis of the data series serves to permanently improve the algorithm used for calculating service life. In other words: machines are learning how to learn.